Jericho Hill is a band created by Army veteran Steve Schneider and Navy corpsman McClain Potter. They began writing music together in 2012 while attending college, bonding over their military experiences.
---
True to form, they've just released a new EP that touches on themes of anger, mental health, and losing comrades and loved ones.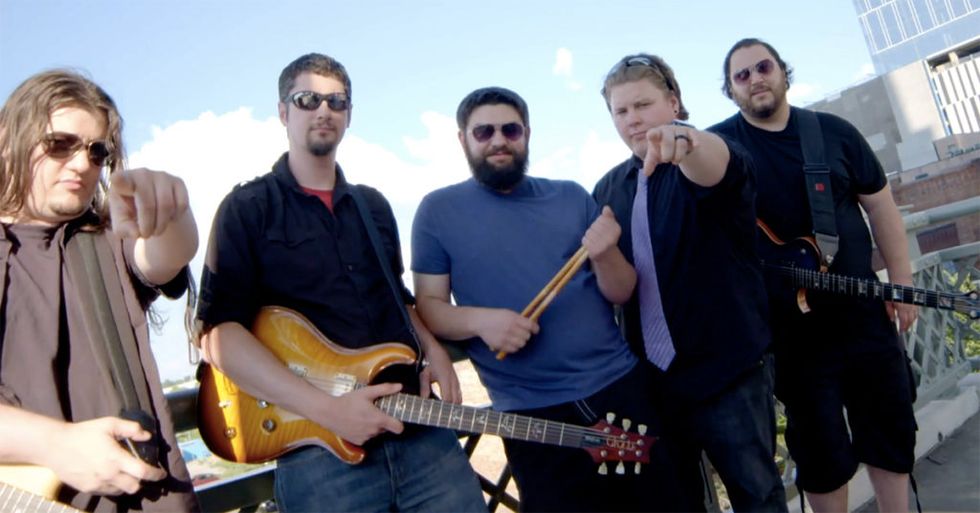 Jericho Hill in Nashville, Tennessee, recording a track for Mission: Music, a music competition for veterans and their families. Jericho Hill made it to the finals after a nation-wide search. (Image courtesy of USAA and We Are The Mighty)
Loss comes up a lot for Jericho Hill — as it does for many veterans. One of their traditions during their shows is to dedicate a song to the fallen.
The EP, named Dvda@ the B&B, contains three songs that demonstrate their diversity within the hard rock genre:
Devil in Disguise shows a bit of attitude with a taunting tempo and lyrics like "I'm from the land of the wicked ones, and I've come out to play."
The second track, Fuel to the Fire, amps up the intensity both in instrumentals and tone: "You're only adding fuel to the fire. Tonight we light the funeral pyre."
Finally, there's Sins of the Son, a mellow piece that starts with a confession and continues with questions: "What do you get out of running away? I don't know."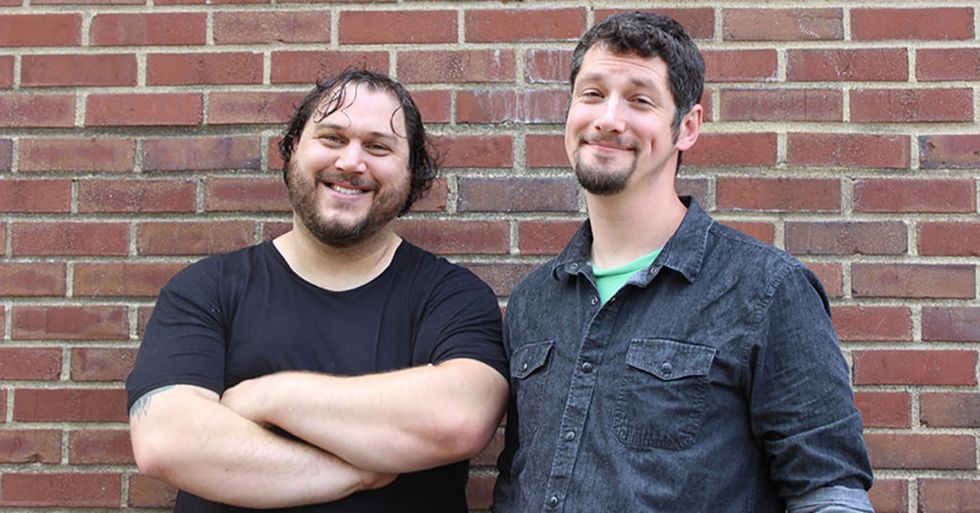 Jericho Hill vets from left to right: Steve Schneider (U.S. Army), McClain Potter (U.S. Navy).
Jericho Hill is currently hustling, playing gigs in the Pacific Northwest, and planning their full album. Check them out on Facebook and let them know what you think of their new tracks.
Speaking of which, the EP is on Spotify (or other streaming services like iTunes, YouTube, and Pandora). We've also embedded it right here for you, because we're cool like that: