After the fall of the Soviet Union, the U.S. became the sole superpower on the world stage, and was able to take advantage of the vast global influence it had amassed since the late 19th century.
---
But in recent years, this power has been fading.
From the South China Sea to the Middle East to Latin America, places where the U.S. once comfortably exerted its economic, military, and political power are slowly beginning to slip out of America's grip, and often into China's. Although former President Barack Obama initiated this trend in some regions through calculated disengagement, it has accelerated sharply under President Donald Trump.
Here are 10 regions where U.S. influence has faded most dramatically:
10. The South China Sea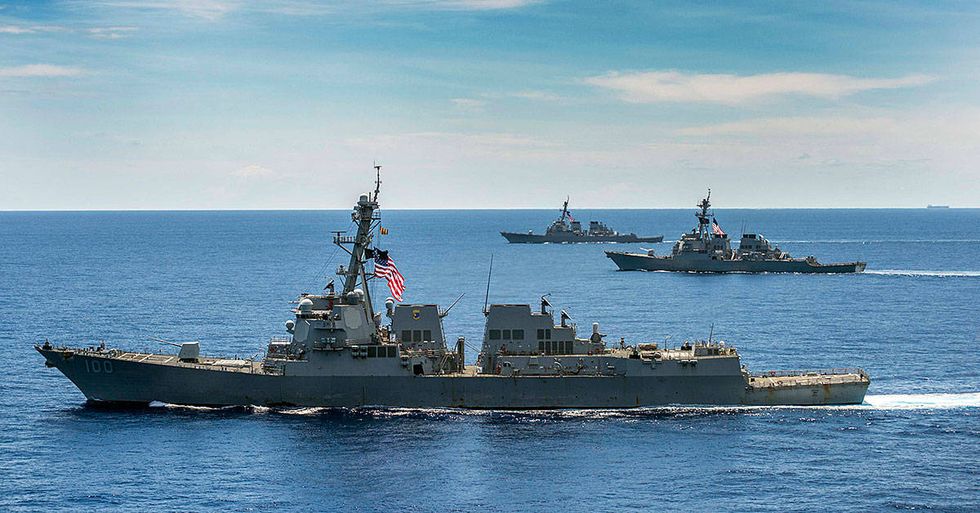 USS John McCain confronts Chinese ships in South China Sea. (Dept. of Defense photo)
The strategic and oil-rich South China Sea is one of the most contested waterways in the world, and the U.S. and its allies have competed with China for control of it for years. While the Obama administration took a tough stance on the issue and even forced China to back down from further expansion in the area in 2016, the Trump administration has instead pursued other priorities.
While on his trip to Asia this month, Trump articulated a largely incoherent policy on the South China Sea together with Vietnam and Philippines, but focused mainly on trade and North Korea. As a result, China has had a much freer hand in asserting its dominance in the region, and has expanded military bases, strengthened missile shelters, and built up small reefs into developed islands from which it can project its maritime influence — all to the detriment of U.S. power in the area.
Vietnam and China recently reached an agreement on the sea, and China's foreign minister indicated it was a sign that the countries in the region did not trust the U.S. anymore to resolve such disputes.
9. The Pacific
The Japan Maritime Self-Defense Force destroyer JS Ashigara (DDG 178), foreground, the Arleigh Burke-class guided-missile destroyer USS Wayne E. Meyer (DDG 108) and the Ticonderoga-class guided-missile cruiser USS Lake Champlain (CG 57)  (U.S. Navy photo by Mass Communication Specialist 2nd Class Z.A. Landers)
The U.S. has long had a powerful military and economic presence in the Pacific, and Obama had hoped to create even closer ties between the U.S. and east Asia through the Trans-Pacific Partnership (TPP). The controversial agreement was also seen as an effort to counter expanding Chinese trade power in the region.
In one of his first moves in office, though, Trump decided to pull the U.S. out of the agreement. In response, the remaining 11 countries that signed onto the TPP formed their own pact without the U.S. earlier this month, cutting the U.S. out of potentially profitable export opportunities and diminishing its influence along the crucial Pacific Rim.
"It's a huge setback for the United States," Deborah Elms, the executive director of the Asian Trade Center, told Voice of America. "If you are an exporter, this is deeply damaging."
U.S. Ambassador to the Asian Development Bank Robert Orr agreed.
"When Trump abdicated TPP and then told regional nations to go on their own as the U.S. would, it was inevitable that a new formulation of TPP would emerge not only without American leadership, but also without even an American presence," he said.
8. The Philippines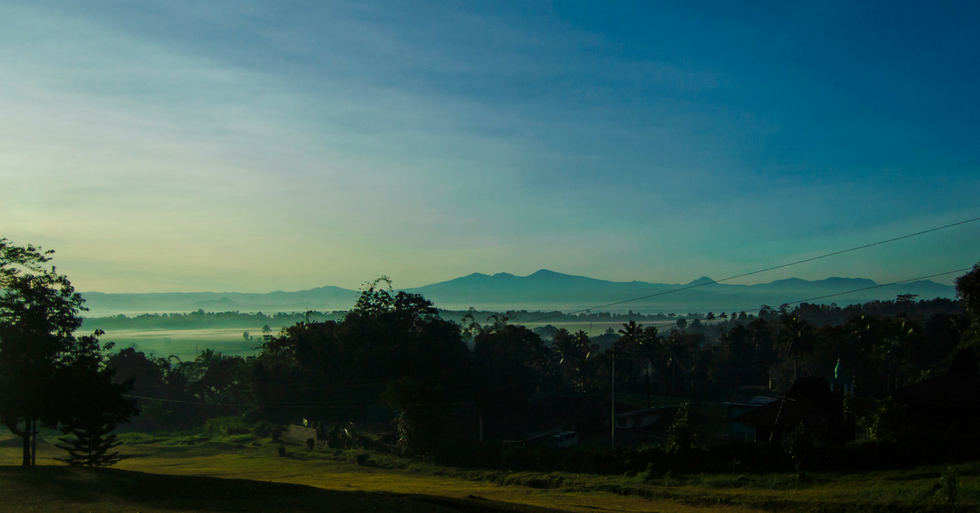 Marawi, Phillipines, sits on the northern bank of Lake Lanao. The tiny country is surrounded by the Phillipine, South China, Sulu, and Celebes Seas, and the Pacific Ocean to the east. (Image from Chrisgel Ryan Cruz)
America's deep historical ties to the Philippines stretch back to the 1898 Spanish-American War, when the U.S. acquired the islands from Spain. Since then, the U.S. has maintained bases in the Philippines and has enjoyed immense cultural and political influence on the islands.
But since his election last year, Philippine President Rodrigo Duterte has taken a hard-line against the U.S., and has vowed to kick U.S. troops out of the country "within the next two years." He has also insulted the U.S. on numerous occasions, calling it "lousy," and said the Philippines do not need the U.S.
Duterte has softened his anti-American stance in recent months, largely because of the joint Philippine-U.S. operations to oust Islamist fighters from the southern city of Marawi, and has said that he would honor existing military agreements the Philippines have with the U.S. and will upgrade bases as necessary.
Nevertheless, he has still criticized the quality of U.S. equipment being given to the Philippines to fight the extremists and has received arms shipments from Russia and China. And perhaps most importantly, support for the U.S. in the Philippines has dropped significantly, all while approval for China has grown.
7. Turkey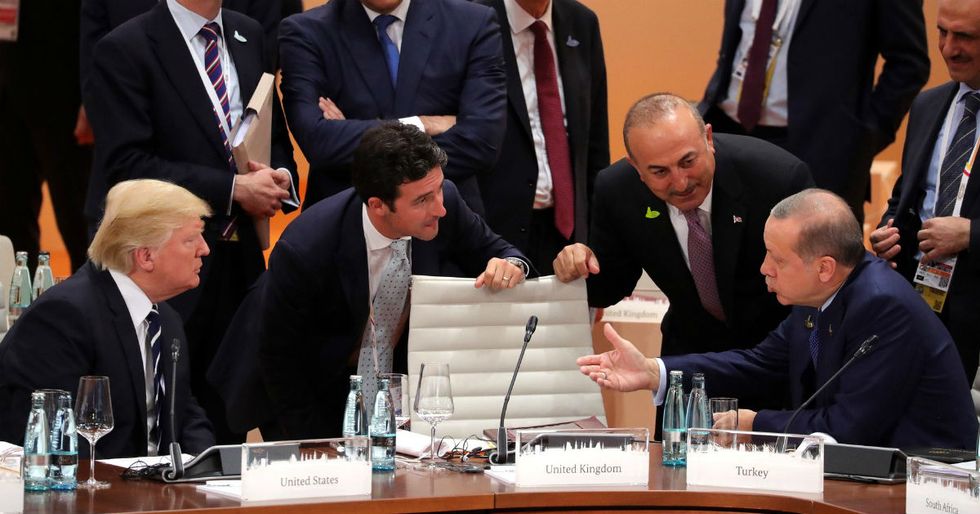 President Trump (left) and President Erdogan of Turkey (right). (Photo from Moscow Kremlin.)
Along with Israel, Turkey has been considered the most reliable U.S. ally in the Middle East for decades and has been a crucial member of the NATO alliance since 1952.
Yet few of America's ally relationships have become as strained as the one with Turkey in recent years. Peeved by America's escalating diplomatic chastisement of its authoritarian President Recep Tayyip Erdoğan and the U.S.'s continued support for Kurds in Syria, Turkey has diverged from the U.S. on numerous regional issues.
On natural gas imports, the war in Syria, and Kurdish independence, Turkey has turned to Russia and Iran for support as a direct result of friction with the U.S.
A scrapped weapons shipment to Turkey, a refusal to extradite anti-Erdoğan preacher Fethullah Gülen from the U.S., and Erdoğan's own refusal to pander to American and European liberal norms have all contributed to a rapid decline in America's influence in the country, which now sees its NATO membership as increasingly unnecessary.
6. Africa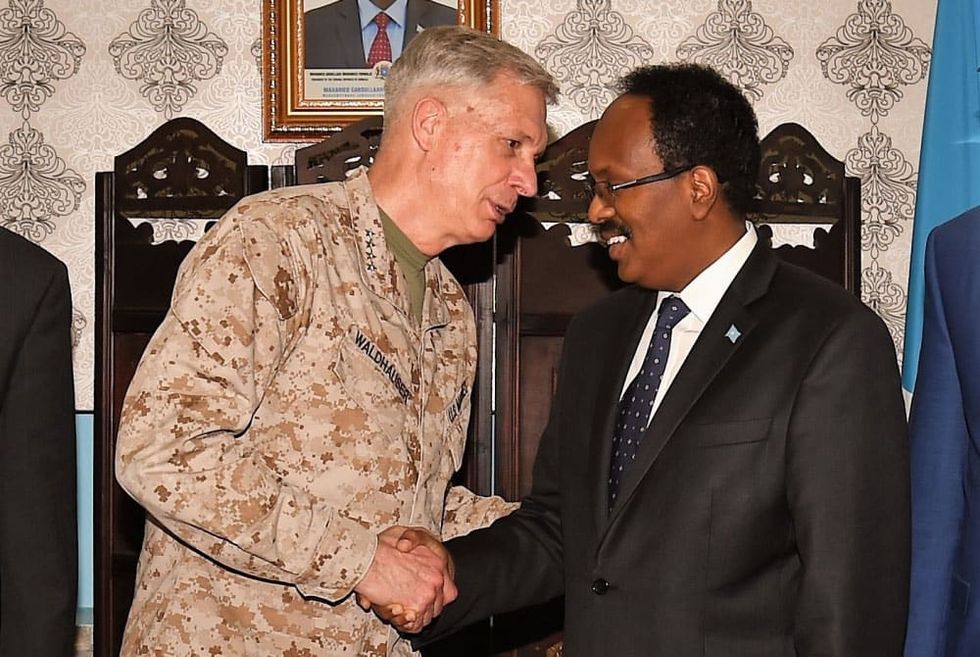 U.S. Africa Command commander U.S. Marine Corps Gen. Thomas D. Waldhauser, and President of Somalia Mohamed Abdullahi Mohamed, known by his nickname "Farmajo," shake hands after their meeting held at Mogadishu International Airport, Somalia, April 29, 2017. (U.S. Air National Guard photo by Tech. Sgt. Andria Allmond)
As the African continent continues to emerge as a region ripe for investment, the U.S. has fallen behind its rivals, and its lack of influence over African politics has been painfully apparent in its failure to control the South Sudan crisis, provide security in east Africa, and tamp down on extremism across the continent.
China, in particular, has stepped up to the plate in Africa, and the value of its investments on the continent outweigh America's by a factor of 10. While the Obama administration had at least tried, unsuccessfully, to expand its reach in Africa from a security standpoint, the Trump administration, which has slashed foreign aid funding, has been "asleep at the wheel" according to Democratic Sen. Tom Daschle. Other officials, like former U.S. representative to the African Union, Reuben Brigety, agree.
"The most disturbing thing is they are looking beyond us at this point," Brigety told U.S. News and World Report. "As [African countries] are getting their act increasingly together… They are no longer waiting for us to figure out what we may be doing."
While Americans and Europeans often viewed Africa from a security lens, the Chinese have used state-owned corporations to entrench China's geopolitical influence on the continent through industrial, infrastructure, and mining projects.
5. Latin America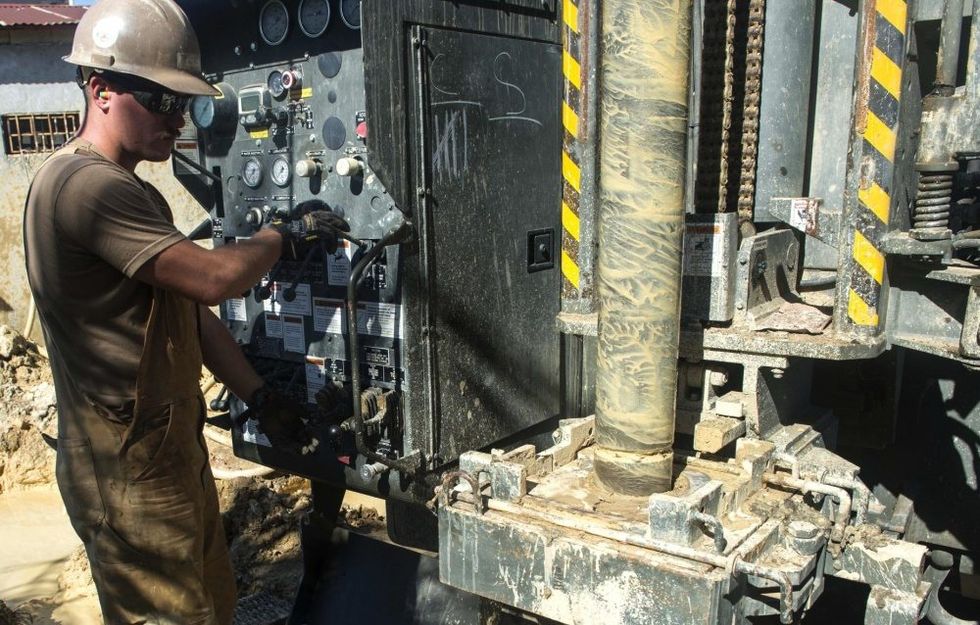 Equipment Operator 2nd Class Patrick Reiter, assigned to Naval Mobile Construction Battalion 1, operates a rig during water well drilling operations in support of Southern Partnership Station 17, a U.S. Navy deployment executed by U.S. Naval Forces Southern Command/U.S. 4th Fleet, focused on subject matter expert exchanges with partner nation militaries and security forces in Central and South America. (U.S. Navy Combat Camera photo by Mass Communication Specialist 2nd Class Brittney Cannady)
The U.S. has also increasingly become outpaced by China in Latin America, right in the U.S.'s backyard.
As the U.S. has devoted its attention to other regions of the world, China has stepped in to fill the void economically, and has now replaced the U.S. as the main trading partner of regional giants like Peru, Venezuela, Brazil, and Argentina. Militarily, China has also been angling itself as a weapons provider in Latin America, and its developing Pacific Navy may well come to play a role in Pacific South America in years to come.
Following years of American involvement, the countries of Latin America formed a new international group called the Community of Latin American and Caribbean States (CELAC) that excludes the U.S. and Canada — and instead of meeting on the American continent, CELAC held a major conference in Beijing in 2015, according to CNN Money.
Evan Ellis, a Latin American expert and professor at the U.S. Army War College, told CNN that, like in other parts of the world, China is offering investment and trade benefits with no strings attached.
"China provides a source of financing and export markets without pressures to adhere to practices of transparency, open markets, and Western style democracy," Ellis said.
All of this is very appealing to Latin American countries like Venezuela, among others.
4. Europe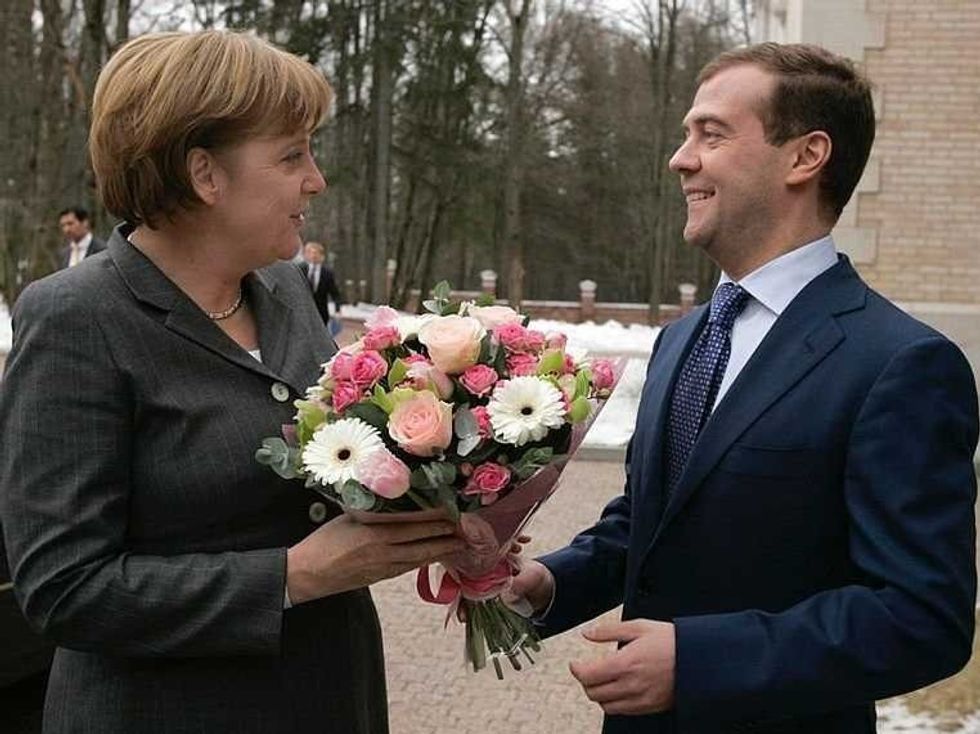 Prime Minister of Russia Medvedev and German Chancellor Merkel in 2008. (Photo from Wikimedia Commons)
When the U.S. passed a new sanctions bill against Russia this past July, it included a clause that said Congress could also levy sanctions against companies that worked on Russian export pipelines — and the Germans, whose companies are planning to do just that on the Russian-German Nord Stream 2 pipeline, erupted in protest.
President of the European Commission, Jean-Claude Juncker, said the EU was prepared to retaliate economically against the U.S. for the moves.
The diplomatic awkwardness on the energy issue reflects an increasing distance Germany and the European Union have felt toward the U.S. ever since the Obama years — Europeans' trust of the U.S. has fallen by more than half since 2009. More recently, politicians in western Europe have complained about Trump's refugee policy.
German Chancellor Angela Merkel summed up Europe's increasing distance from the U.S. in May of this year.
"The times in which we could completely depend on others are on the way out. I've experienced that in the last few days" she said. "We Europeans truly have to take our fate into our own hands."
3. The Arab Middle East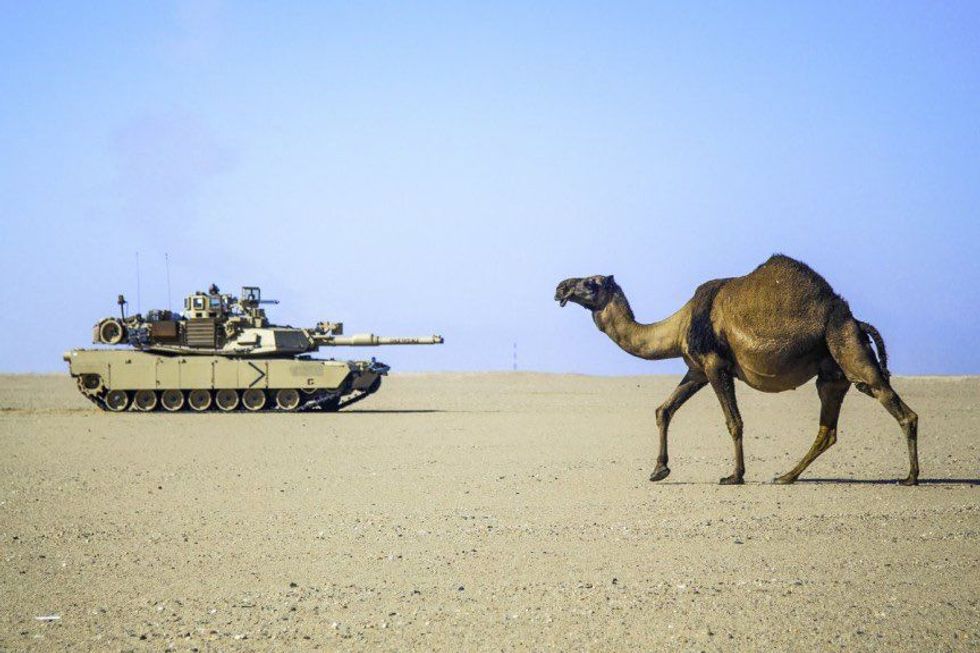 (U.S. Army photo by Sgt. Marcus Fichtl)
In 2009, Obama made a sweeping speech in Cairo that promised a new future for the Middle East, and especially for the Arab nations that make up its core. At the height of the Arab Spring two years later, it seemed like the U.S. had committed itself to use its power in the region to advance Arab democratic interests.
Yet in 2017, from Iraq in the east to Lebanon and Jordan in the west, it is no secret that U.S. influence in the Arab Middle East is at historic lows. Iranian regional dominance in the Fertile Crescent and Yemen,  instability in Saudi Arabia, and the continuing appeal of Islamism over Western liberalism all mean that America's ability to direct politics in the region has become seriously undermined.
After decades of American interventionism in the Arab Middle East that have borne little fruit, Iranian President Hassan Rouhani recently stated that if Trump withdraws from the Iran nuclear deal, "no one will trust America again."
However Arabs' distrust of the U.S. has deeper causes than just American waffling on deals like the one with Iran — Obama's inaction on Syria, which many Arabs saw as a betrayal, along with America's continued singular focus on stamping out terrorism in the region have dampened hopes that the U.S. has ever had the best interests of Arabs in mind.
As a result, many former U.S. allies in the region have fallen into Russia's embrace.
2. Mainland southeast Asia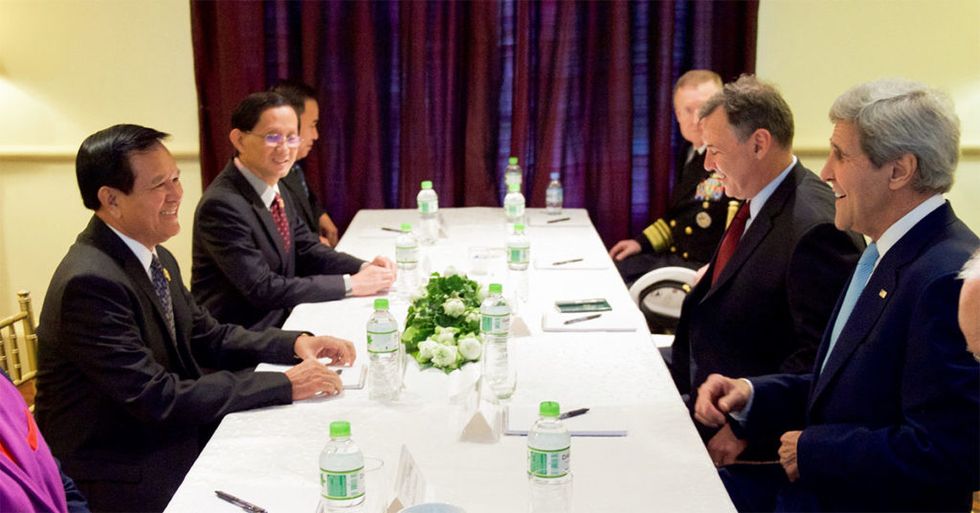 Kem Sokha, Acting President of the Cambodia National Rescue Party and the country's opposition leader, sits across from former Secretary of State John Kerry. (Photo from U.S. State Department)
The U.S. has long striven to maintain influence on the southeast Asian mainland, perhaps most directly through the Vietnam War, and has frequently served as a bulwark in the region against China.
This bulwark seems to be weakening though, and China has been rapidly supplanting U.S. influence throughout the region by investing heavily where Americans will not. While in past decades human rights and democracy had to be cultivated in Myanmar, Laos, Thailand, Vietnam, Cambodia, and Malaysia for the U.S. to do business there, with Trump stepping back and downplaying the importance of human rights on his recent Asia trip, southeast Asian nations have been given a freer hand — and in many cases have turned to China as a partner instead due to its strategic economic know-how.
China has long sought deeper involvement in the affairs of countries in its own backyard, and America's disengagement on issues like the South China Sea have allowed it to unilaterally extend political and economic influence over southeast Asian countries on the mainland.
Among locals though, Chinese influence isn't necessarily a good thing. A recent survey conducted from Singapore showed that 70% of Southeast Asians see U.S. influence as positive for regional stability, however 51% also stated that the U.S. had lost power in the region to China since Trump took office.
1. Pakistan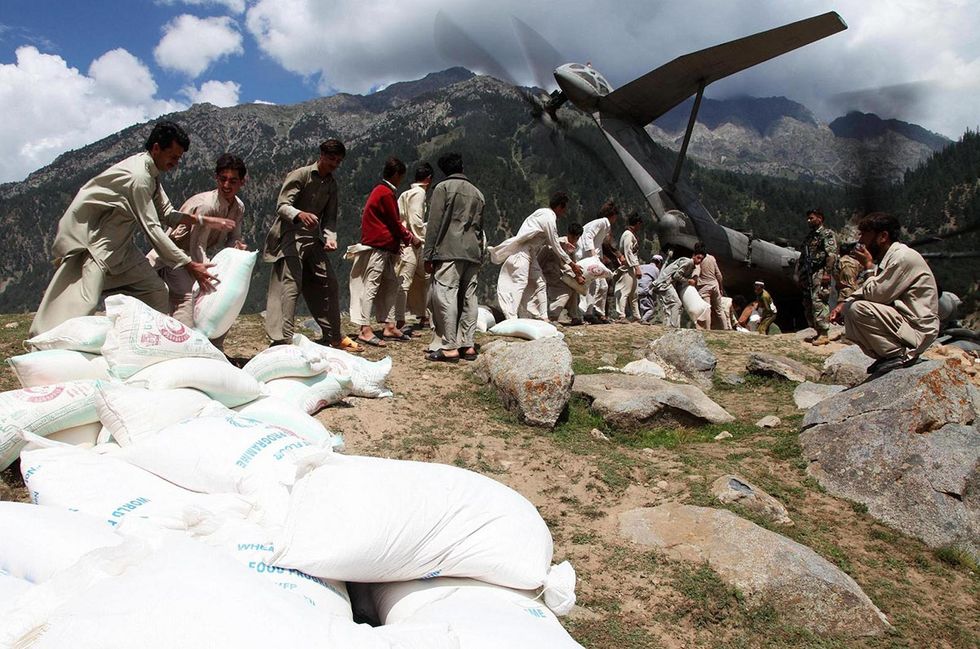 Local men assist U.S. Marines in offloading hundreds of bags of flour aboard a KC-130J Super Hercules aircraft at Gilgit Air Base, Pakistan, Sept. 8, 2010. (USAF photo by Staff Sgt. Andy M. Kin)
The U.S. and Pakistan have been ardent allies throughout the Cold War and into the War on Terror, but recent political differences and the growing influence of China in the country have strained American power in the south Asian country.
Already under pressure from the U.S. for its ties to the Taliban, the Pakistan Inter-Services Intelligence's corruption and potential connections to terrorist groups, and Pakistan's alleged dishonesty on late Al-Qaeda leader Osama bin Laden's whereabouts, the relationship has been damaged further by the U.S. cozying up to India, which has accelerated in recent months.
Pakistan, which has been India's arch-rival since 1947, has instead turned to China, just like so many other tepid U.S. allies around the world. Pakistan's top foreign policy advisor Sartaj Aziz indicated as much in June of this year.
"Pakistan's relations with China are the cornerstone of our foreign policy," Aziz said.