Three US Army Special Forces troops were killed and two were wounded while conducting a patrol with Nigerien troops in southwest Niger on October 5, The New York Times reported.
---
The wounded Green Berets were reportedly in "stable condition" and evacuated to Niamey, the country's capital, where they were set to then be transported to Germany.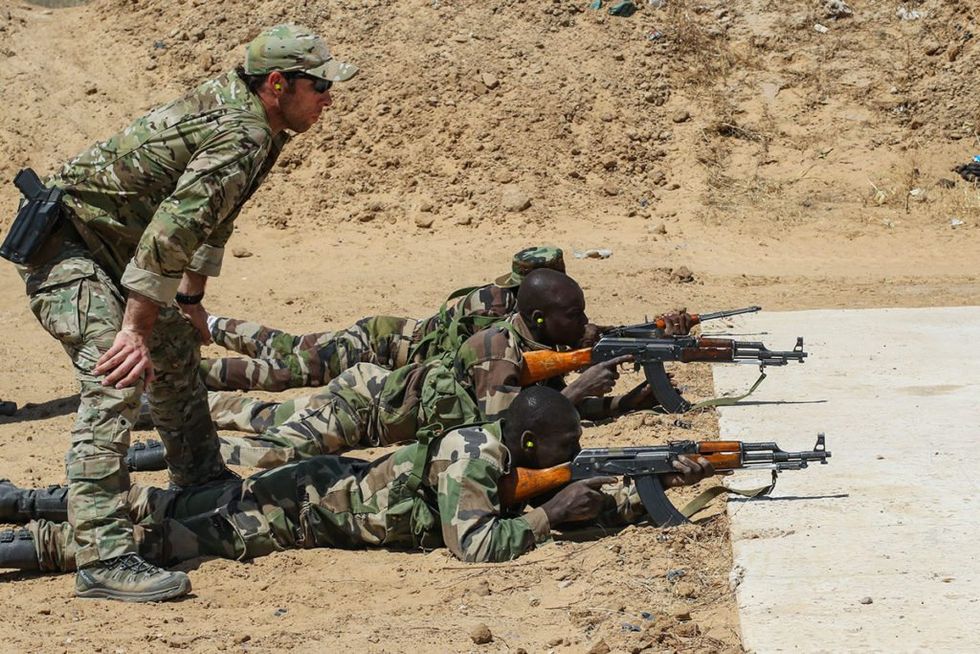 A U.S. Army Special Forces weapons sergeant observes a Niger Army soldier during marksmanship training as part of Exercise Flintlock 2017 in Diffa, Niger, Feb. 28, 2017. Niger was one of seven locations to host tactical-level training during the exercise while staff officers tested their planning abilities at a simulated multinational headquarters in N'Djamena, Chad. (U.S. Army photo by Sgt. 1st Class Christopher Klutts/released)
The joint patrol, conducted to train Nigerien troops, was considered routine, according to US military officials cited by Fox News. Eight to 10 US troops were reportedly part of the patrol.
Five Nigerien soldiers were also killed, according to an official for the region of Tillaberi.
"We can confirm reports that a joint US and Nigerien patrol came under hostile fire in southwest Niger," a spokesman for US Africa Command said. The US military has had a presence in the volatile region for several years.
The military-news site Sofrep cited a source in the Special Operations community as saying the US troops were part of 3rd Special Forces Group, a military detachment that has shifted its area of operations to Africa in recent years. The site also said about 40 enemy combatants carried out the ambush.
In 2013, the US set up a drone base in Niger to combat extremist organizations in West Africa, including the Islamic State, Boko Haram, and an affiliate of Al Qaeda.