A Marine who last year became the first woman to reach the end of Phase One in MARSOC's assessment and selection course is planning to return for a second attempt early next year.
---
The woman, then a corporal, reached the conclusion of the 19-day course in August 2016, but did not have the minimum academic and physical training scores to move on to the secretive second phase.
She is planning to reattempt Phase One in January, Maj. Nicholas Mannweiler, a spokesman for Marine Corps Forces Special Operations Command, told Military.com.
The command declined to identify her to protect her privacy.
To date, two women have attempted to join the elite ranks of MARSOC Raiders as critical skills operators since the previously closed jobs opened to women in early 2016. Both women, the corporal and a staff sergeant, came from administrative backgrounds.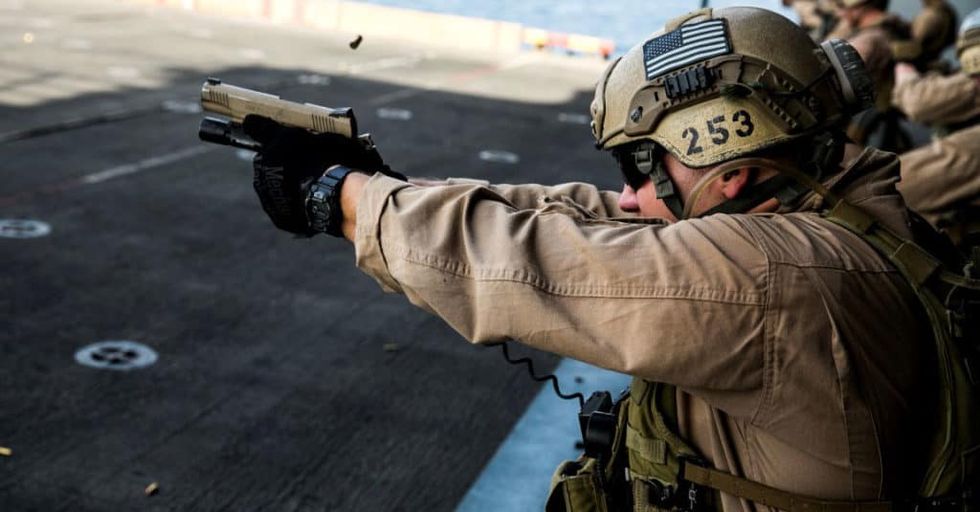 Both women began assessment and selection, or A&S, in early August 2016. The staff sergeant left the course a day in after failing to meet the minimum time requirement on a ruck march.
Officials said at the time that 31 men also washed out in the first week of the demanding special operations course.
All Marines who attempt the first phase of A&S are given multiple opportunities to pass, Mannweiler said.
Demands of the course are physical and mental. Marines are required to complete a 12-mile march carrying a pack weighing more than 45 pounds within three hours, to swim 300 meters wearing their camouflage uniforms, and to pass classroom exercises during the 19-day phase.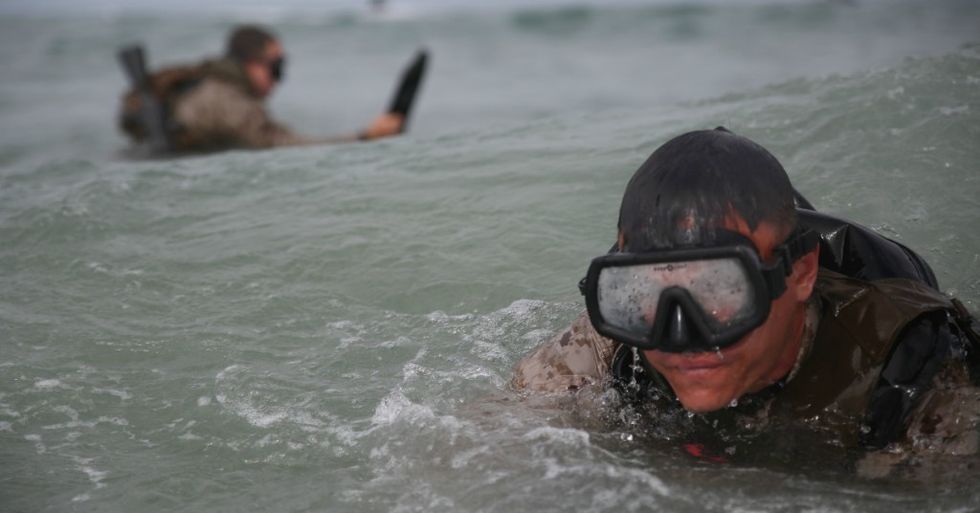 MARSOC Raiders conduct swim training. Photo: US Marine Corps Sgt. Donovan Lee
For Phase 2, the requirements and trials that MARSOC candidates face remain a closely guarded secret.
The three-week phase "is a mentally and physically challenging evaluation that enables MARSOC to identify Marines that have attributes compatible with special operations missions and the MARSOC way of life," according to official informational materials.
Once Marines begin Phase 2, Mannweiler said, they do not have the chance to re-attempt it.
To date, no other women have identified themselves as candidates for A&S, Mannweiler said, although recruiters continue to publicize the opportunity.
"We go out and send recruiting teams to all the bases," he said. "It's gender agnostic -- here are the requirements we're looking for, here's the fitness program."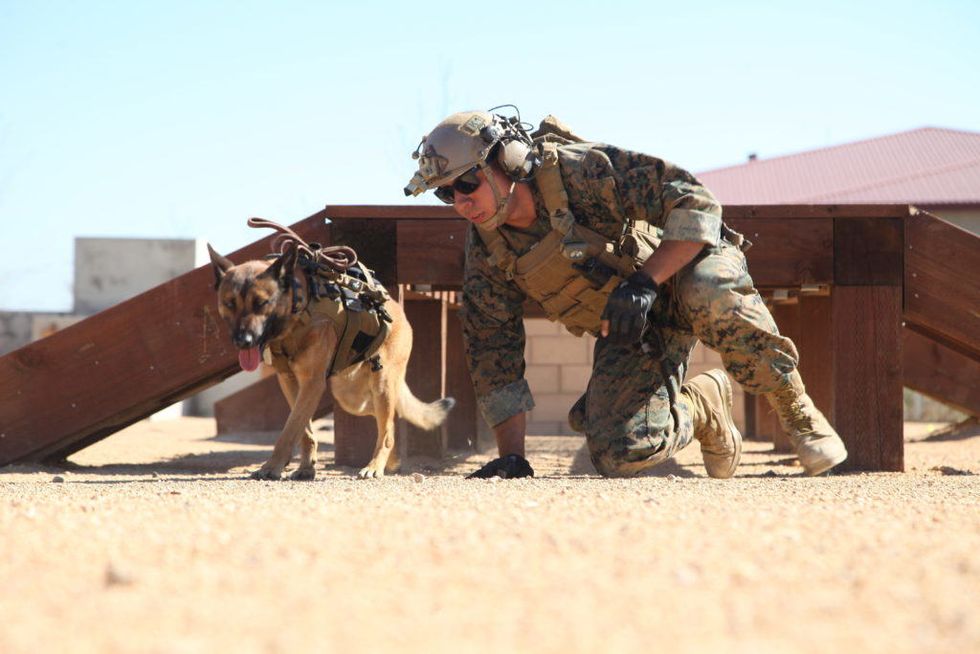 A U.S. Marine with Marine Corps Forces Special Operations Command (MARSOC) crawls under an obstacle with a MARSOC canine during the MARSOC Multi-Purpose canine subject matter expert exchange conference on Camp Pendleton, Calif., Feb. 4, 2016. MARSOC specializes in direct action, special reconnaissance and foreign internal defense and has also been directed to conduct counter-terrorism and information operations. (U.S. Marine Corps photo by Cpl. Tyler S. Dietrich, MCIWEST-MCB CamPen Combat Camera/Released)
Few women in any service have attempted to enter the elite and demanding field of special operations since previously closed jobs became available.
As of August, there were two women in the training pipeline to become Air Force Tactical Control Party (TAC-P) specialists; none have entered the field to date.
Earlier this year, Military.com broke the news that the Navy had its first female candidates for SEAL officer and Special Warfare Combatant-Craft Crewman, or SWCC. But the SEAL candidate for dropped out of the training pipeline in August.
The Army is slightly further ahead in integrating women into special operations. The first female soldier passed qualifications to enter the 75th Ranger Regiment early this year.