The general overseeing fitness for the U.S. Army hopes to see the proposed Army Combat Readiness Test approved next spring and, in time, become the service's standard physical fitness test of record that all soldiers must pass.
---
The service is in the middle of the Army Combat Readiness Test, or ACRT, pilot, exposing soldiers to the six-event fitness test designed to better prepare them for the rigors of combat than the current three-event Army Physical Fitness Test, or APFT.
The ACRT was developed, at the request of Army Chief of Staff Gen. Mark Milley, to better prepare soldiers for the physical challenges of the service's Warrior Tasks and Battle Drills -- the list of key skills all soldiers are taught to survive in combat.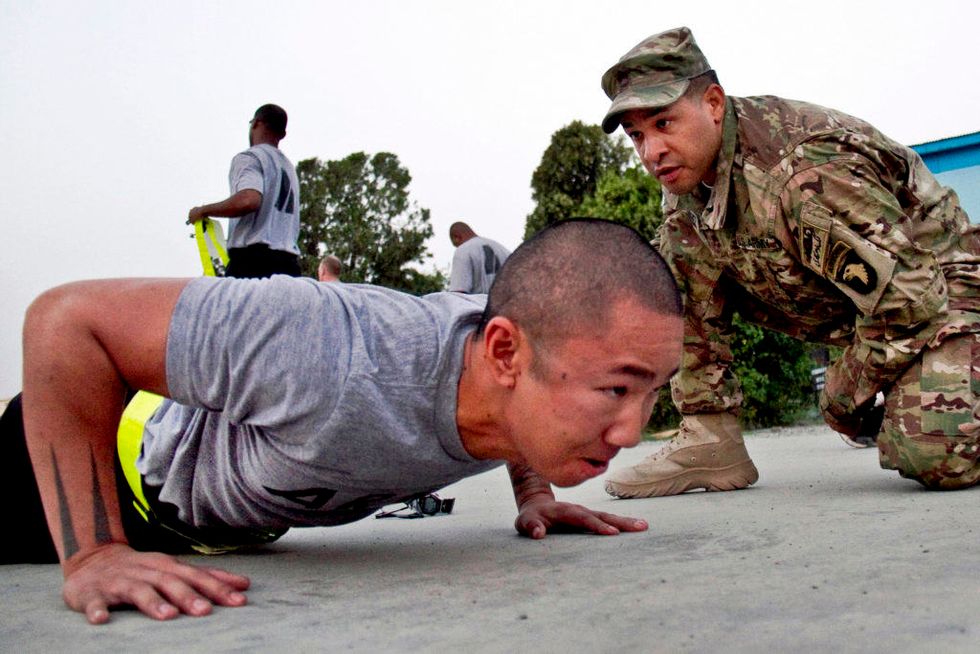 Cpl. Mark Combs, an explosive ordnance disposal specialist from 52nd Ordnance Group, participates in the obstacle avoidance challenge as part of the Soldier Readiness Test during the 2017 Forces Command Best Warrior Competition at Fort Bragg, N.C., Aug. 20. | U.S. Army photo by Spc Liem Huynh
Transition Period
But there has to be a transition period before the ACRT can replace the APFT as the test of record, Frost said.
"Whether it is one year or two years, you train on one test -- the other test is a test of record; maybe there is a transition period where both of them can be a test of record," he said. "And eventually, you fade the APFT out -- kind of like you did the gray PT uniform -- and then the ACRT is the enduring test of record."
There also has to be time for the Army to figure out the policy, legal and administrative factors involved with instituting a new test of record since there will be punitive and administrative measures that occur for soldiers who are not able to pass it.
"We are going to need feedback from the field, but my gut tells me before it becomes the test of record, it's probably two years -- so one year to train for it. Another year, maybe it could be a test of record maybe as an option with the APFT," Frost said. "Then at the end of two years, the APFT is faded away, and the ACRT is the only test of record."