The Fairchild Republic A-10 Thunderbolt II has been a legend in providing close-air support. However, even legends have bad moments, and the A-10 has now succumbed to one of the problems plaguing other United States military aircraft: It's giving pilots hypoxia.
---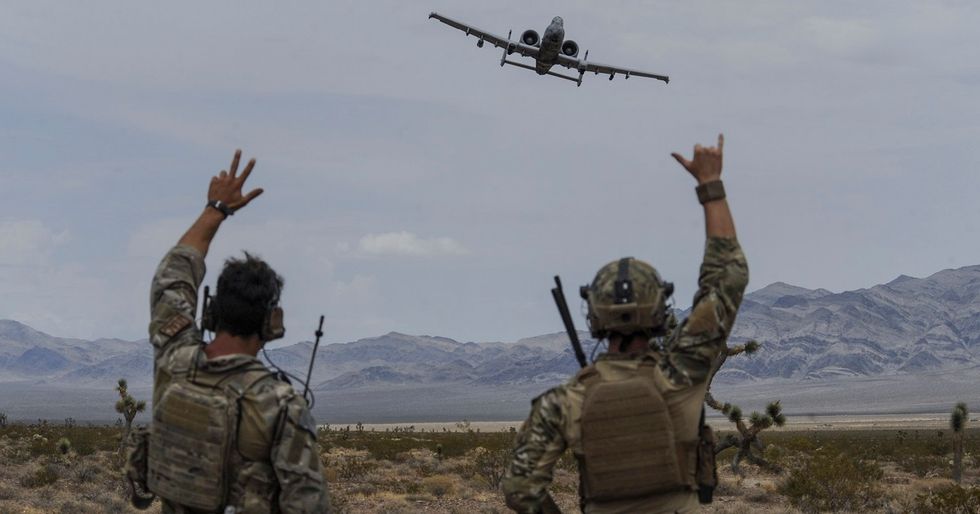 Joint terminal attack controllers wave at an A-10 Thunderbolt II attack aircraft during a show of force on the Nevada Test and Training Range July 19, 2017. The A-10 has excellent maneuverability at low airspeeds and altitudes and is a highly accurate weapons delivery platform. (U.S. Air Force photo by Senior Airman Kevin Tanenbaum)
According to a report by Aviation Week and Space Technology, the hypoxia incidents, which the Department of Defense labeled as "physiological episodes," took place last year. There were two cases among A-10s assigned to Davis-Monthan Air Force Base, where the 355th Fighter Wing is based.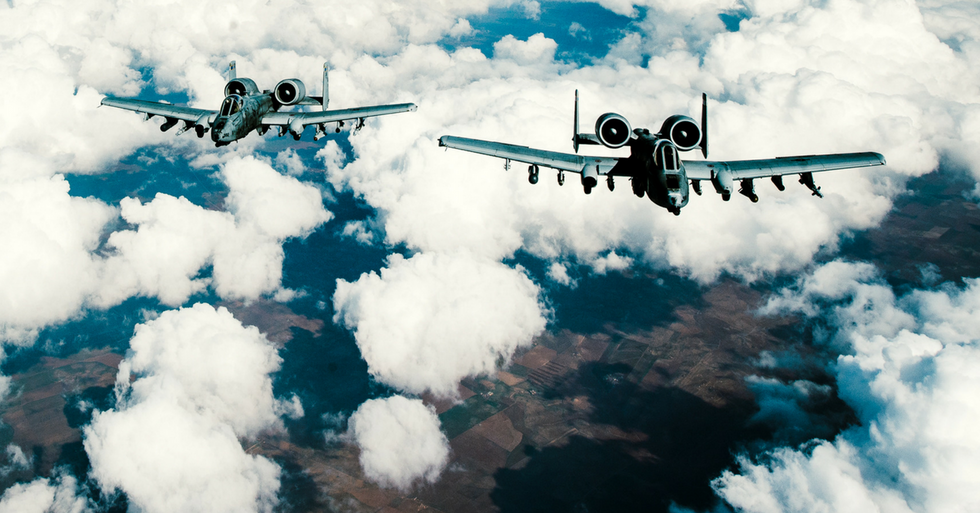 Two U.S. Air Force A-10 Thunderbolt IIs fly in a wingtip formation after refueling from a 340th Expeditionary Air Refueling Squadron KC-135 Stratotanker in support of Operation Inherent Resolve, Feb. 15, 2017. (U.S. Air Force photo by Senior Airman Jordan Castelan)
In both cases, backup oxygen systems kicked in and allowed the pilots to return safely to base. One plane was equipped with an onboard oxygen generation system (OBOGS), which replaced an older liquid oxygen (LOX) system. The other plane still had the older system installed.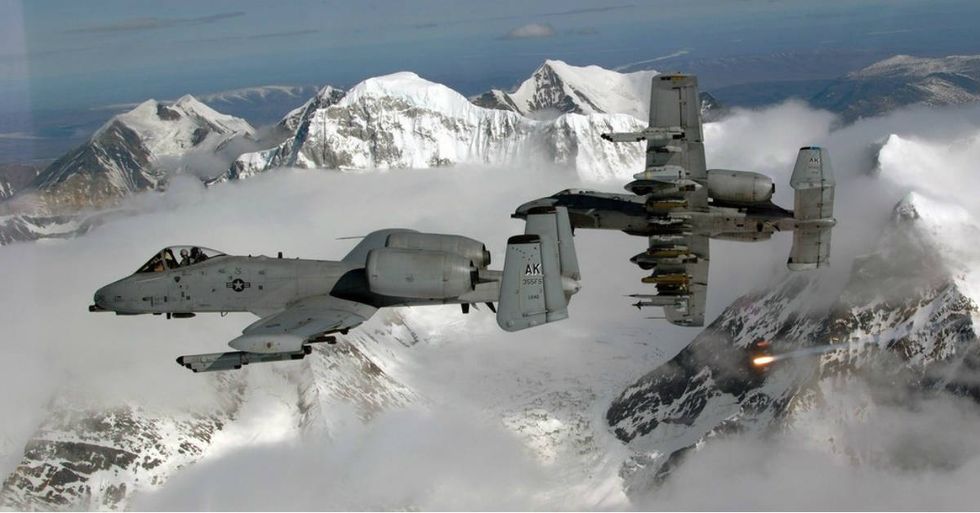 A-10 Thunderbolt IIs break over the Pacific Alaska Range Complex and one aircraft drops a flare during live-fire training April 24. The A-10s are from the 355th Fighter Squadron at Eielson Air Force Base, Alaska. Members from the 355th FS are tasked to provide mission-ready A-10s, as well as search and rescue capability in Alaska and deployed sites worldwide. (U.S. Air Force photo by Master Sgt. Robert Wieland)
An investigation determined that the Warthog with the LOX system had issues with the oxygen regulator and cabin pressure systems. The problems were repaired. However, 28 OBOGS-equipped A-10s were grounded while investigators tried to determine the cause of the incident.
While no root cause was found, some corrosion was located among system's pipes. New procedures, including making sure that the water separator is drained, allowed the OBOGS-equipped A-10s to return to operational duties after a week. During that week, A-10s with the LOX system held the line. Since the implementation of the new procedures, no hypoxia incidents have occurred among the A-10s at Davis-Monthan.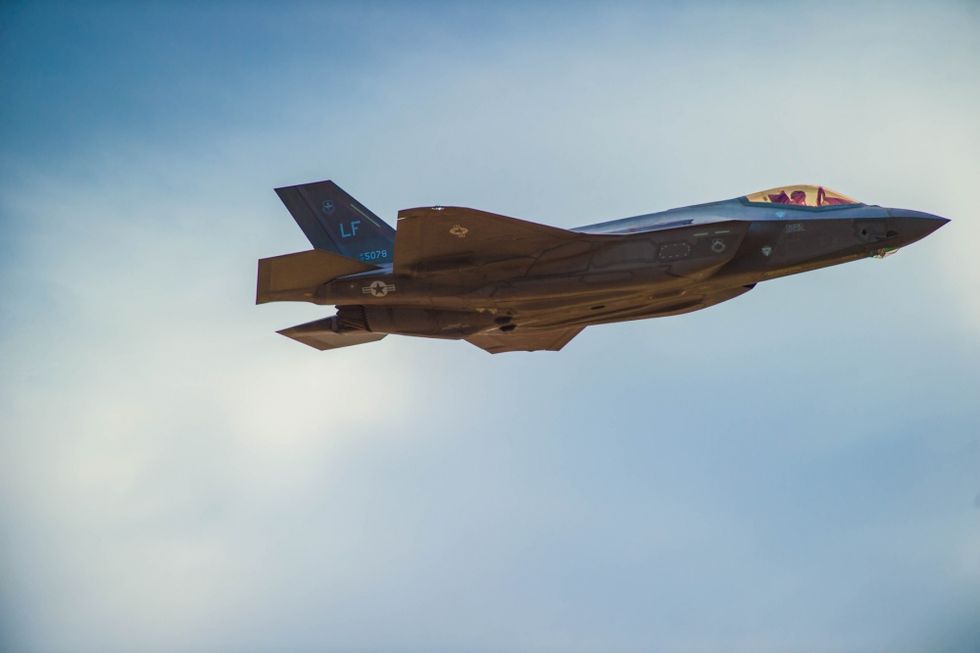 A USAF F-35A departs from Luke AFB in Arizona (Photo from U.S. Air Force)
Other planes where pilots have reported hypoxia issues in recent years include the F-22 Raptor, the F/A-18, the T-45 Goshawk, the T-6 Texan, and the F-35 Lightning. Last year, Cobham developed a system to help warn pilots when a hypoxia incident is taking place.