On the increasingly crowded battlefields of Afghanistan, a feared, commando-style Taliban unit is gaining attention for a series of deadly attacks on Afghan security forces.
---
Known as "Sara Kheta" — Red Unit or Danger Unit in Pashto — it is said to be the Taliban's elite special-forces group. Unlike regular Taliban fighters, analysts say the outfit is better trained and armed and is sent on special operations targeting bases and posts of the Afghan National Army and police force.
The so-called Red Unit's rise has raised concerns among government forces struggling to fend off the Taliban since the withdrawal of NATO troops in 2014 and suffering record casualty rates on the battlefield.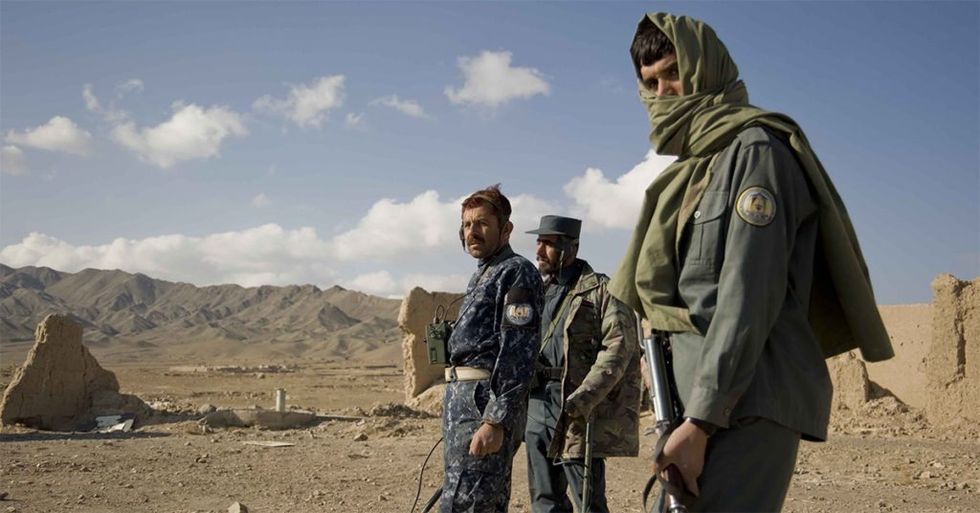 Afghan National Police working in Kandahar Province's Maruf district participate in training with members of Special Operations Task Force - South in Maruf, Afghanistan, Jan. 13, 2011. Such security forces have been the target of the "Red Unit," a commando-style Taliban unit.
When did it emerge?
The first mention of a Taliban "special-forces unit" was in June 2015, when Taliban fighters published photos on social media purportedly showing a training camp where recruits were being trained on heavy machine guns and anti-aircraft guns.
In December 2015, the Taliban said it was unleashing its special forces to eliminate fighters allied with the militant group Islamic State (IS) that had emerged in Afghanistan earlier that year.
In August 2016, Afghan military officials confirmed the existence of the Taliban's Red Unit in the southern province of Helmand.
On Nov. 1, 2017, the Taliban uploaded photos of the unit on its official Telegram account. The photos show members of Red Unit in new uniforms and armed with the kind of tactical assault gear worn by soldiers and law enforcement teams around the world.
Weeks later, Afghan officials blamed it for a spate of attacks on Nov. 13 and 14 during which dozens of Afghan security personnel were killed in the southern province of Kandahar and the western province of Farah.
Not too much later, on Dec. 3, Afghanistan's intelligence agency said the commander of the new unit, Mullah Shah Wali, also known Mullah Naser, was killed in an air operation in Helmand Province the week before.
How is it different from other Taliban units?
"What distinguishes this force from other fighting units is its intensive and longer training, the degree of vetting, its tactics, weapons and equipment, and structure," says Borhan Osman, senior Afghanistan analyst at the International Crisis Group (ICG).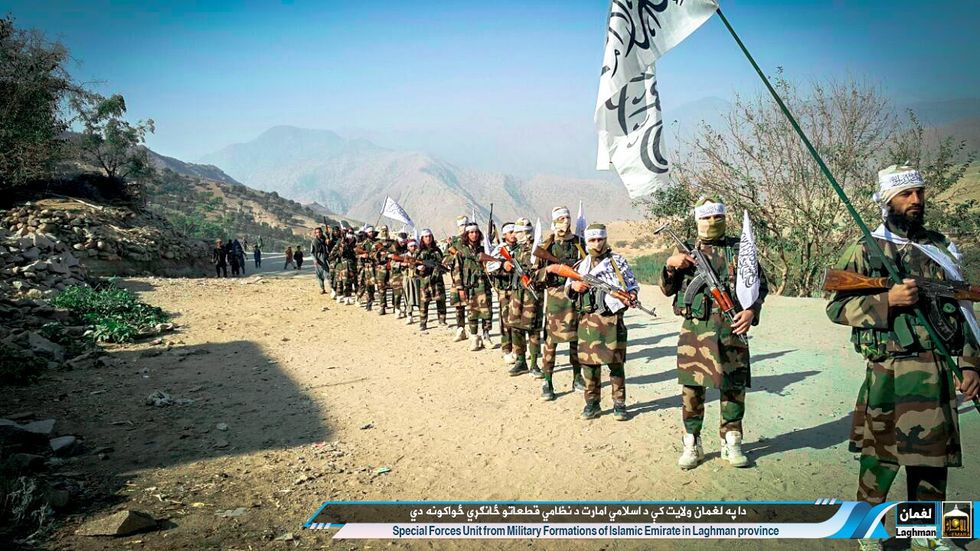 Taliban's "Red Unit" on the march. (Photo released on official Taliban Telegram account)
"The unit is mainly used for quick interventions, high-value targets, special operations, or offensives such as capturing a highly strategic area, breaking major sieges of regular Taliban forces, jailbreaks, and escorting important leaders," Osman adds.
Military analysts estimate the size of the unit at anywhere from several hundred to up to 1,000 fighters.
Those tactics and capabilities were on show in the November attacks when Afghan officials said the unit, equipped with lasers and night-vision gear, attacked police checkpoints and army bases and rapidly left the scene to avoid NATO air strikes. On Nov. 14, 2017, the unit drove a pickup truck loaded with explosives into a police checkpoint point and then launched attacks on 14 nearby posts, killing over two dozen police officers.
In Farah Province the same day, Taliban units with night-vision scopes killed eight police officers in their beds early in the morning. Three police officers in the province were also killed in night attacks around the same time.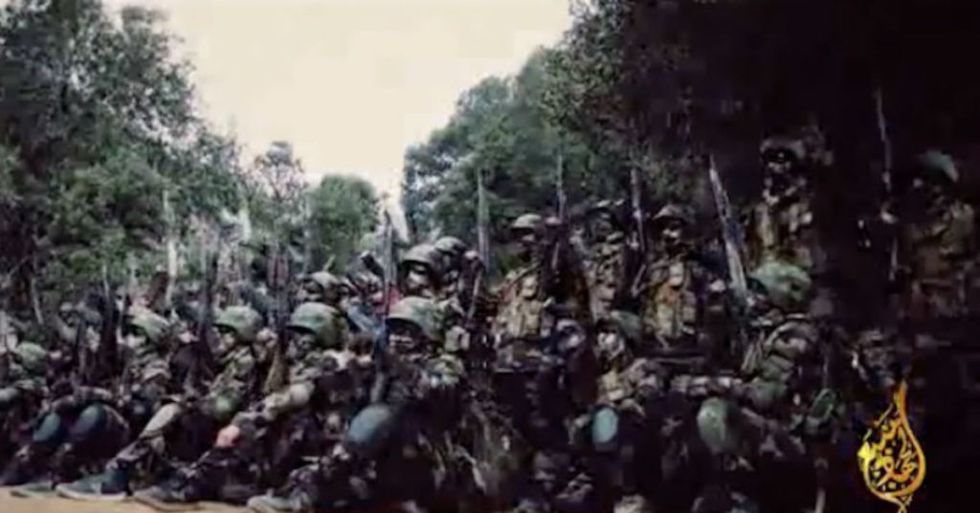 Screengrab from released Taliban video.
The U.S. military has equipped many Afghan soldiers with night-vision equipment, but police forces rarely possess them.
"The Red Unit and regular Taliban forces use the same types of weapons: small arms, RPGs, and machine guns," says Bill Roggio, senior fellow at the Washington-based think tank Foundation for Defense of Democracies and editor of the Long War Journal. "Typically, the Red Unit has newer weapons, and is occasionally seen with night-vision devices that have been seized from Afghan forces."
Ahmad K. Majidyar, a South Asia and Middle East expert for the Washington-based Middle East Institute, says it is misleading to call the unit a special-forces outfit because it lacks elite commando capabilities of even the Afghan Special Forces, let alone advanced elite commando units such as the U.S. SEAL Team Six.
"The Red Team is more a heavily armed group used in surprise attacks against vulnerable Afghan security check posts," he says. "It also has well-trained snipers that aid ordinary Taliban militants in their attack against the Afghan forces."
The unit has also spread from southern Afghanistan, where it was established, and has expanded into eastern and western regions.
How much of a threat is it?
"The Red Unit poses a significant threat to Afghan forces," Roggio says. "It has had great success on the battlefield when going head to head with Afghan units."
Roggio says the unit operates like shock troops, often leading assaults on Afghan district centers, military bases, and outposts.