Osama bin Laden's son, Hamza, is calling for followers to "rise in rebellion ... against the agents of the Americans" and "to incite the masses ... until the preparations are complete & the masses are ready for an uprising."
---
He also is calling on Muslims to "take revenge on the Americans" for killing his father, the founder of al-Qaeda.
Hamza, said to be about 28, made the comments in a speech released Nov. 7 by al-Qaeda's as-Sahab Media Foundation.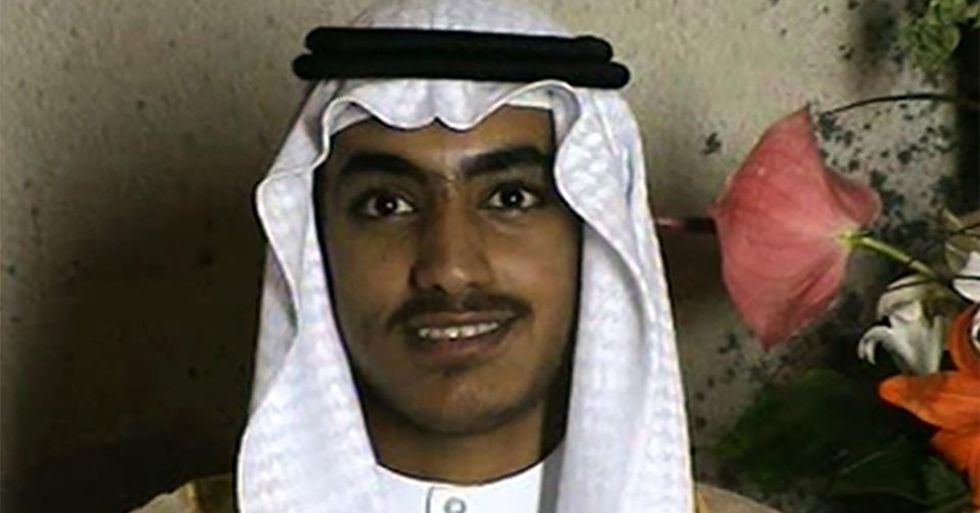 The CIA recently released a massive collection of data from Osama bin Laden's laptop, collected during the raid on his Pakistan compound. Next to the memes and crocheting patterns was a video of his son Hamza's wedding. This is the first glimpse of Hamza we've had since he was a child. Screengrab from CIA-released video.
Hamza told followers he rejected democracy, saying "freedom cannot be earned with worthless pieces of paper cast inside a ballot box."
The release of the speech came just a few days after the CIA released a video of Hamza's wedding as part of a massive trove of documents recovered during the 2011 raid in Pakistan that killed his father.
Prior to the release from the CIA, the public had seen only photos of Hamza as a child.