The Air Force has laid out plans to welcome back retired pilots into active-duty staff positions.
---
The service, through the Voluntary Retired Return to Active Duty Program, or VRRAD, is encouraging pilots who held a job in the 11X career field to apply before Dec. 31, 2018, officials said in a release this week.
In an effort to address the increasing pilot shortage, Air Force Secretary Heather Wilson last July signed off on the program, which aims to fill flight staff positions with those who have prior pilot experience and expertise, thus allowing active-duty pilots to focus on training and missions.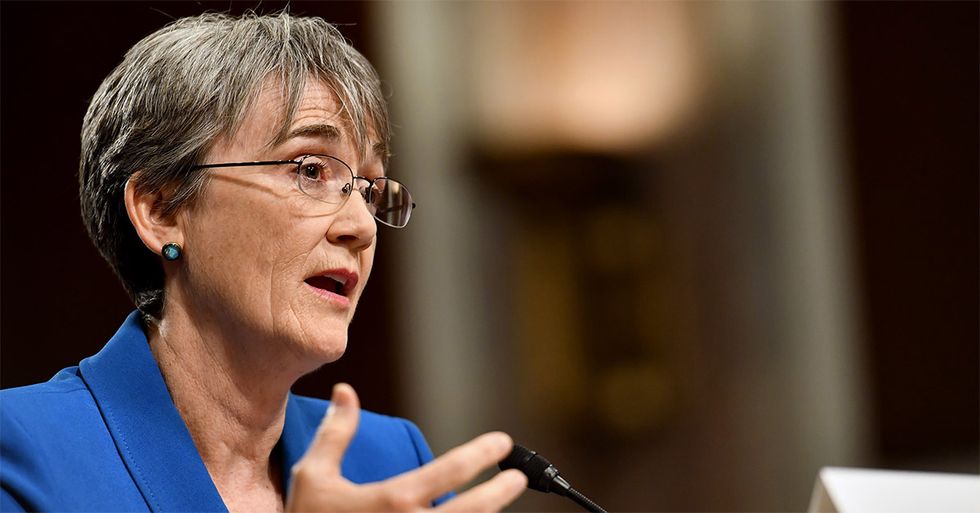 Secretary of the Air Force Heather Wilson. USAF photo by Scott M. Ash.
Returning retirees will not be eligible for aviation bonuses, the release said. They will deploy only if they volunteer.
Pilots under the age of 60 who retired within the last five years in the rank of captain, major, or lieutenant colonel can apply for VRRAD, according to the service's criteria for the program.
While the Air Force select candidates on a first-come, first-served basis, officials said, applicants are required to be medically qualified for active duty with a flying class II physical; must have served in a rated staff position within the past 10 years; or have been qualified in an Air Force aircraft within five years of application.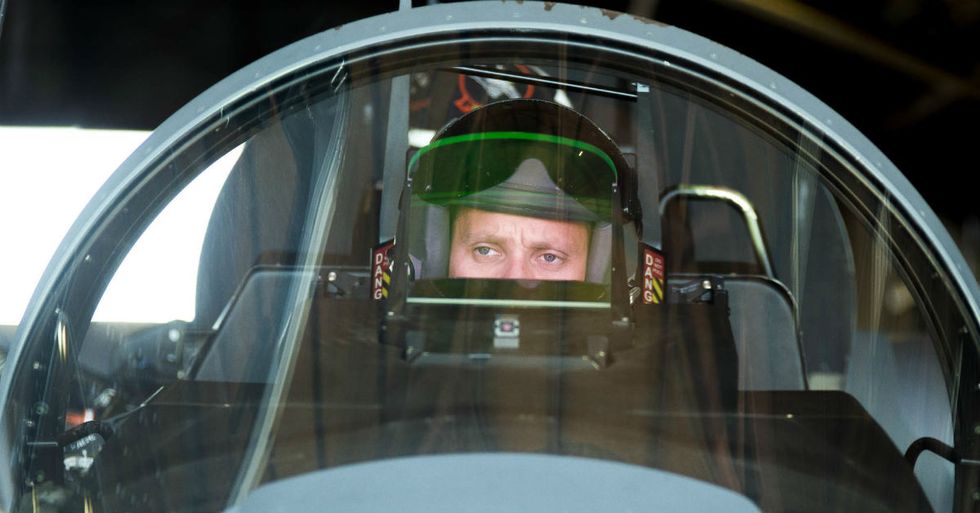 Maj. Glenn Meleen, a test pilot for the 40th Flight Test Squadron out of Eglin Air Force Base in Florida, prepares to taxi prior to flight in the Textron Scorpion experimental aircraft. Photo by Petty Officer 1st Class Christopher Okula
Officers who retired following, or in lieu of, a Selective Early Retirement Board, and officers who retired for a physical disability are not eligible to apply, the release said.
"We will match VRRAD participants primarily to stateside rated staffs that don't require requalification in a weapon system, with emphasis on larger organizations like major command staffs," said VRRAD Rated Liaison Maj. Elizabeth Jarding.
"They'll fill critical billets that would otherwise remain vacant due to the shortage of active-duty officers available to move out of operational flying assignments," Jarding, who works at the Air Force Personnel Center, said in the release.
The Air Force is looking to fill 25 positions for an active-duty tour of one year.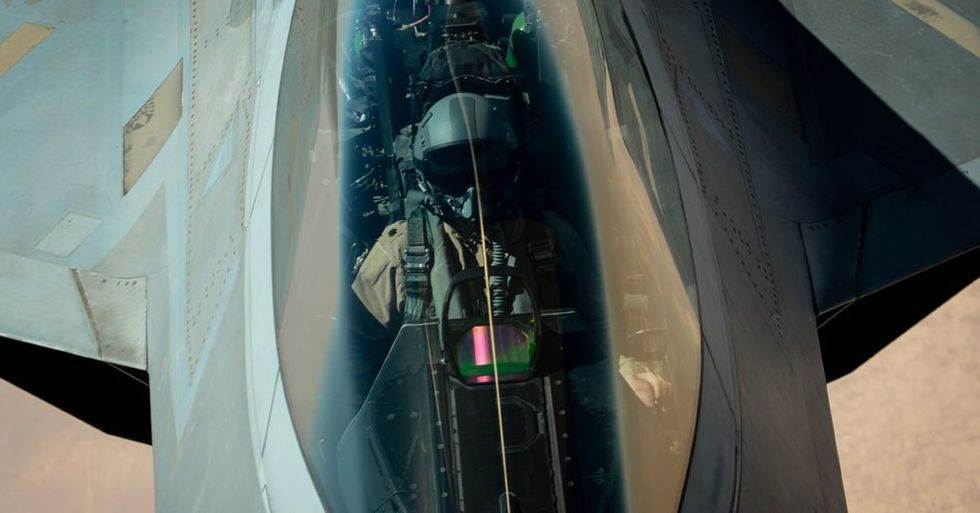 A pilot flies a U.S. Air Force F-22 Raptor receiving fuel from a KC-135 Stratotanker during a mission in support of Operation Inherent Resolve Aug. 22, 2017. The F-22 is a component of the Global Strike Task Force, supporting U.S. and Coalition forces working to liberate territory and people under the control of ISIS. (U.S. Air Force photo by Staff Sgt. Michael Battles)
"We have a number of positions around the Air Force that require the expertise of someone who has been a military pilot, and [we] would like to be able to keep our pilots who are current in the aircraft in the aircraft and try to fill some of these vital flight slots," Wilson said in August.
Should those positions remain unfilled through 2018, the Air Force will keep the program open for additional applicants, the release said.
Former airmen can apply for the program, which began Aug. 11, through the Air Force Personnel Center via the myPers website. Those without a myPers account must establish one via http://www.afpc.af.mil/myPers/.