When a soldier, sailor, airman, or Marine is wounded, the clock starts ticking on the "golden hour" to save his or her life. The goal the Department of Defense had in the War on Terror was to get a wounded serviceman to definitive care within 60 minutes of being hit.
---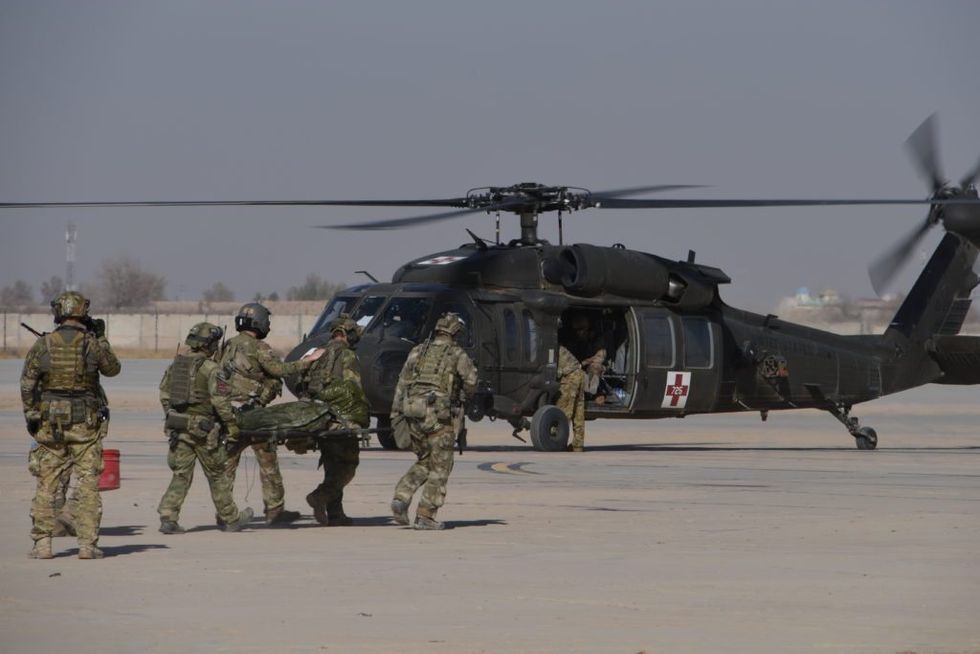 The Task Force Marauder medical evacuation (medevac) company participated in a mass casualty exercise with the Role 3 hospital, Dec. 23, 2017, in Afghanistan to practice and refine procedures in the event of a real-world emergency. (U.S. Army National Guard photo by Capt. Jessica Donnelly, Task Force Marauder)
The term is a carryover from emergency medical care in the United States. The fact is if a wounded serviceman (or any trauma victim, for that matter) is seen at a hospital in the first 60 minutes after the injury, the chances for survival go up. This is why the wars in Iraq and Afghanistan have seen only 8,398 coalition servicemembers killed in action over the 16-plus years that they have been fought, according to icasualties.org.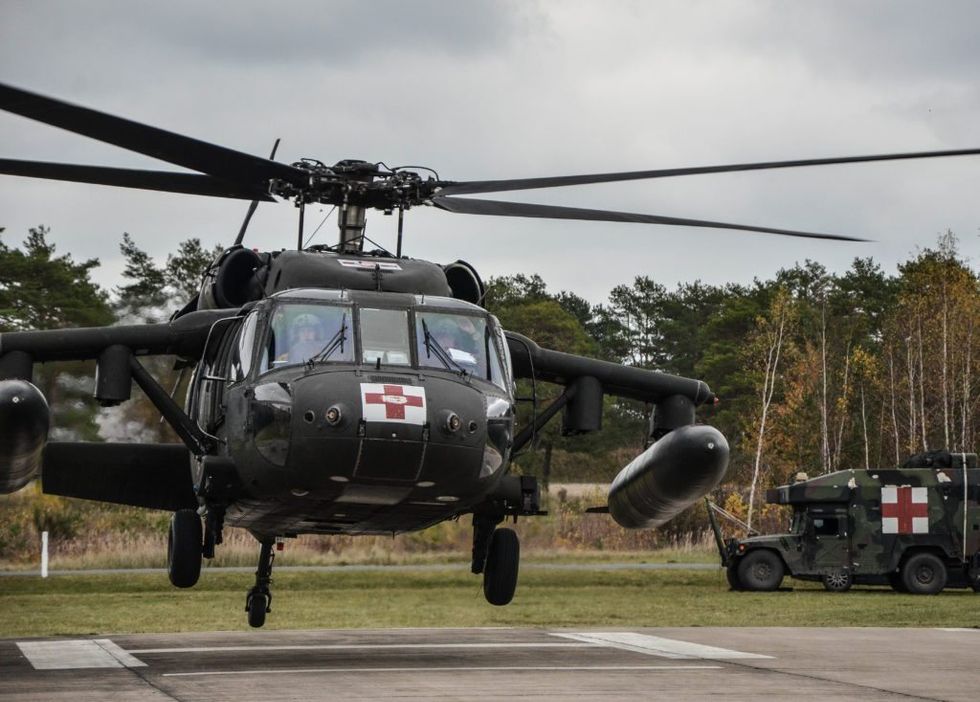 A MEDEVAC helicopter from the C/1-214 Aviation Brigade lifts off with patients just treated by medics from the 173rd Airborne Brigade at Grafenwohr, Germany. In 2009, then-Secretary of Defense Robert Gates instituted a "golden hour" policy that resulted in a 98 percent survival rate. (U.S. Army photo)
Why is this the case? According to a report by the Marine Corps Times, the DOD's "golden hour" policy was put in place in 2009 and had the effect of creating a 98 percent survival rate. To do that, though, the military had to surge medevac and medical assets to the theater of operations.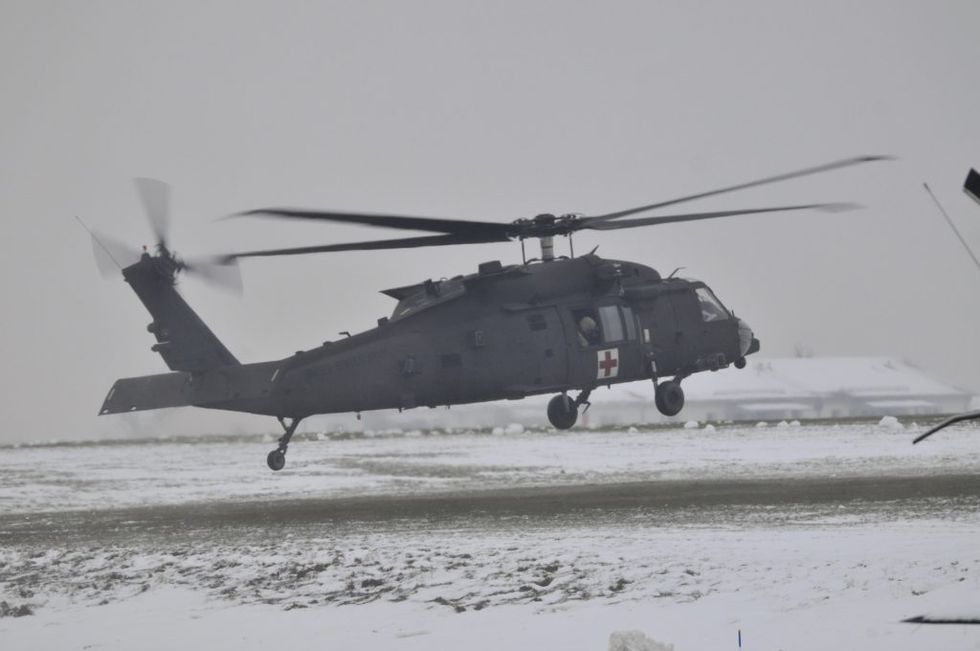 A U.S. Army HH-60 MEDEVAC helicopter from the 1st Air Cavalry Brigade from Fort Hood Texas conducts a traffic pattern training flight Dec. 19, 2017, at Katterbach Army Airfield in Ansbach, Bavaria, Germany. One item of concern for treating wounded troops is the fact that Navy and Marine Corps medical equipment might not be interoperable with that of the Army of Air Force. (U.S. Army photo by Charles Rosemond)
"Our potential problem is air lift capacity, in certain scenarios we are not going to have enough capacity and so as opposed to right now, we are going to have to hold onto those patients much longer," Rear Adm. Colin G. Chinn, the surgeon on the Joint Staff, said during a seminar at Marine Corps Base Quantico. He also cited equipment interoperability issues between the services, noting that a wounded Marine treated by a Navy corpsman may end up being treated in Air Force and Army facilities that have incompatible gear.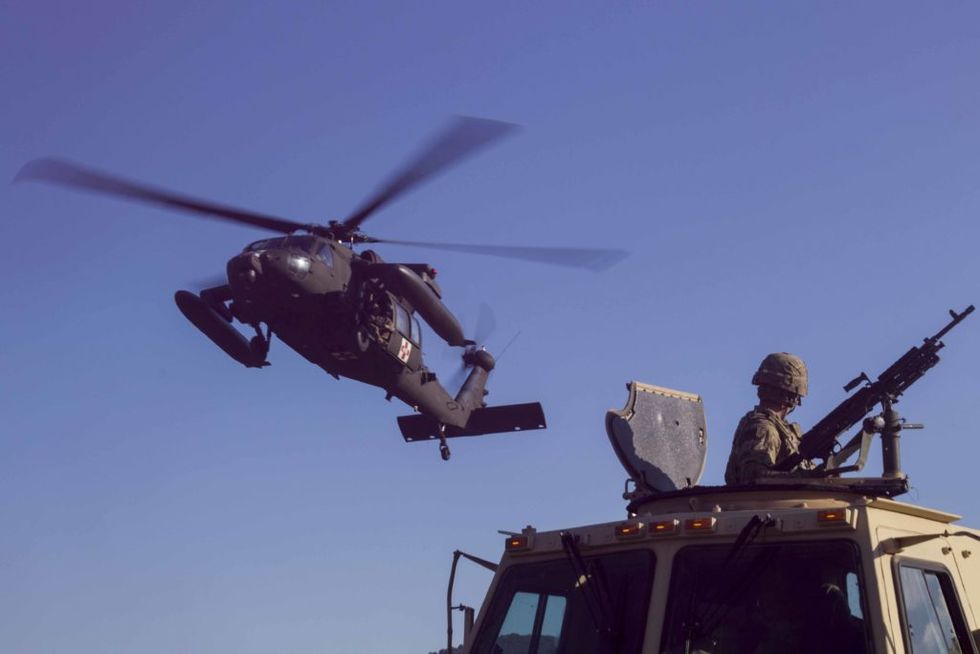 A medevac helicopter from C Company, 3-10 General Support Aviation Battalion, arrives during a training exercise at Novo Selo Training Area, Bulgaria, on July 7. During the training, soldiers engaged targets while on the move, simultaneously using communications throughout the convoy, and ended with calling in a medevac helicopter during exercise Saber Guardian 17. (U.S. Army photo by Spc. Thomas Scaggs)
Chinn noted that the advantages the United States has now may not exist in a conflict with Russia or China. Even North Korea, which has drawn intense focus, could present problems in evacuating wounded troops due to the acquisition of new weapons and military technology.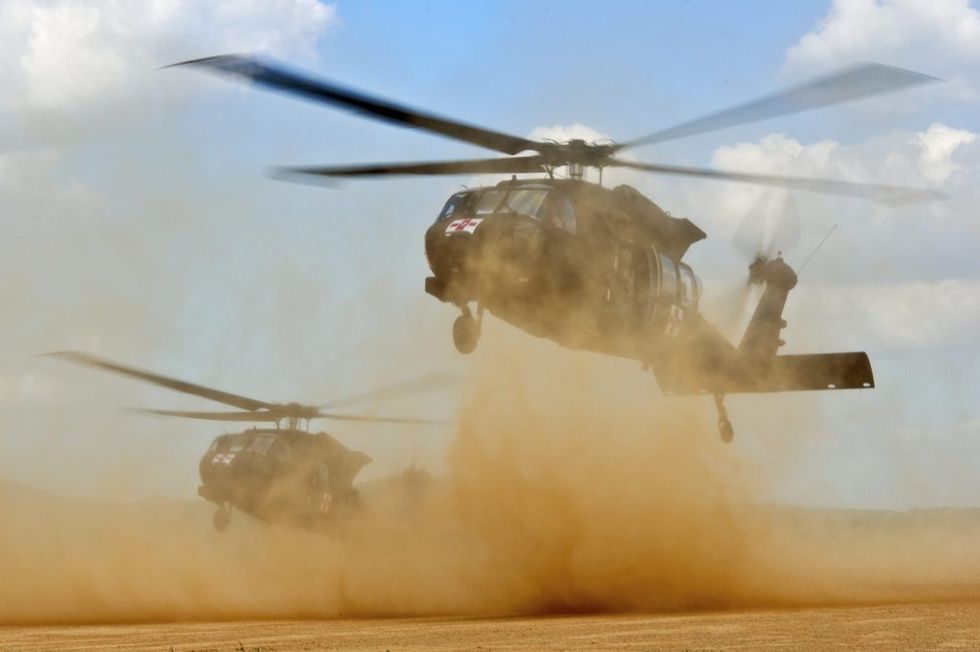 Two U.S. Army HH-60M MEDEVAC helicopters assigned to Charlie Company, 7th Battalion, 158th Aviation Regiment, Fort Carson, Co., transport simulated casualties during exercise Patriot Warrior at Young Air Assault Strip, Fort McCoy, Wis., Aug. 12, 2017. (U.S. Air Force Photo by Tech. Sgt. Efren Lopez)
"We need to be ready now. You fight tonight with what you have," Chinn said.