In the wake of the United States protesting a close encounter between a Su-27 Flanker and a Lockheed EP-3E Aries II electronic surveillance aircraft operated by the United States Navy, the Russians have a response: They're not apologizing.
---
According to a report from USA Today, Russia has instead decided to trash-talk the United States Navy after the buzzing incident late last month. Over the space of two hours and forty minutes, the Flanker made at least one pass in front of the EP-3E, coming as close as five feet from the surveillance plane.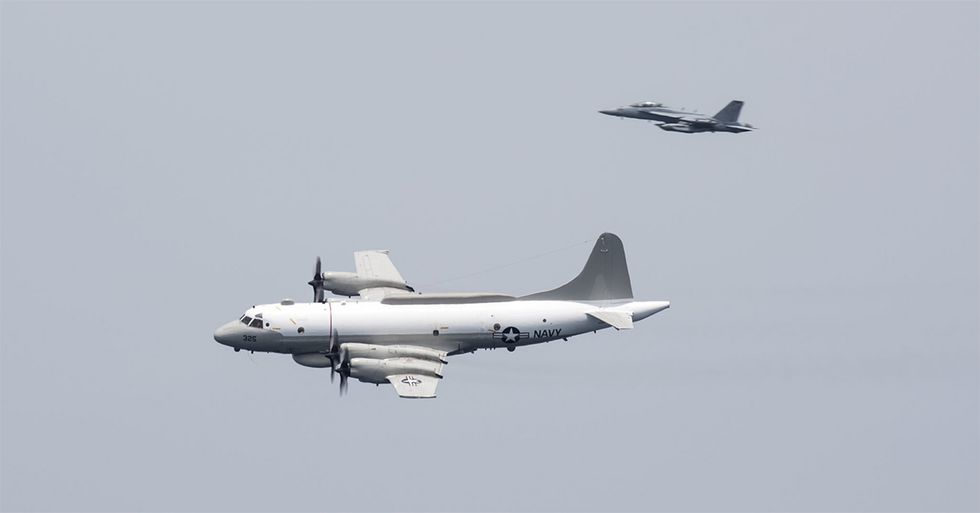 A U.S. RC-135U flying in international airspace over the Baltic Sea was intercepted by a Russian SU-27 Flanker June 19, 2017. Due to the high rate of closure speed and poor control of the aircraft during the intercept, this interaction was determined to be unsafe. (Courtesy photo)
The United States Navy has dealt with a number of close encounters recently. In 2017, Russia, China, and Iran all were responsible for buzzing American forces. The Navy's history with the Russians even includes a time when the Ticonderoga-class guided-missile cruiser USS Yorktown (CG 48) and the Spruance-class destroyer USS Caron (DD 970) were bumped by Soviet Navy vessels.
The United States Navy released a video of the incident between the EP-3E and the Su-27. You can judge for yourself if the Flanker pilot's actions were safe or not.