Saudi Arabia said on Nov. 6 that Lebanon had declared war against it because of attacks against the Kingdom by the Lebanese Shi'ite group Hezbollah.
---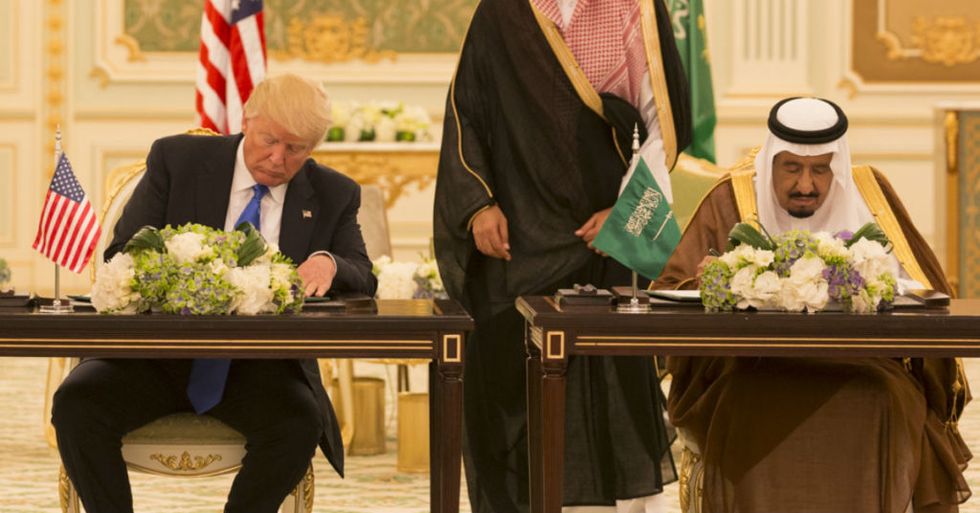 President Donald Trump and King Salman bin Abdulaziz Al Saud of Saudi Arabia sign a Joint Strategic Vision Statement earlier in 2017. Photo from The White House Flickr.
Saudi Gulf affairs minister Thamer al-Sabhan told Al-Arabiya TV that Saad al-Hariri, who announced his resignation as Lebanon's prime minister on Saturday, had been told that acts of "aggression" by Hezbollah "were considered acts of a declaration of war against Saudi Arabia by Lebanon and by the Lebanese Party of the Devil."
"We will treat the government of Lebanon as a government declaring a war because of Hezbollah militias," Sabhan said, according to state-owned news channel Al Arabiya.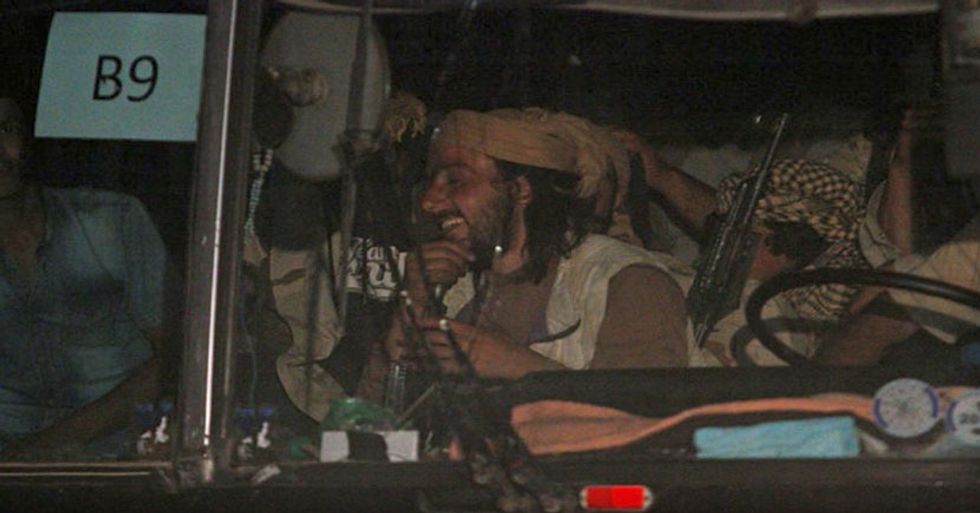 ISIS militants loaded into buses who fled Lebanon in a peace deal with Hezbollah. (Screengrab from YouTube UNB News)
Sabhan's accusations reportedly included smuggling drugs and providing training for acts of terrorism.
Hariri's resignation came as a surprise for many, particularly when he made his announcement during a trip to Saudi Arabia. The country is politically split between Saudi Arabia loyalists and Iran, which is represented by Hezbollah.