The OA-X program will not be seeing how its top contenders fare in combat. That is the decision the Air Force made as two of the planes failed to make the cut for the next round of evaluations.
---
According to a report from CombatAircraft.net, the Textron Scorpion and the AT-802U Longsword were given the chop by the Air Force. The AT-802 is a modified cropduster that's been equipped with two .50-caliber Gatling guns. The Scorpion is a twin-engine jet that's capable of carrying up to 9,000 pounds of ordnance.
The Air Force has been running the OA-X program to find a new close air support aircraft. Previously, the Air Force had planned to take designs that made the cut, the AT-6 Wolverine and the A-29 Super Tucano, and put on a real-world combat demonstration. This demonstration has been canceled. Instead, the U.S. Air Force plans to "work closely with industry to experiment with maintenance, data networking, and sensors with the two most promising light attack aircraft," according to the Secretary of the Air Force, Heather Wilson.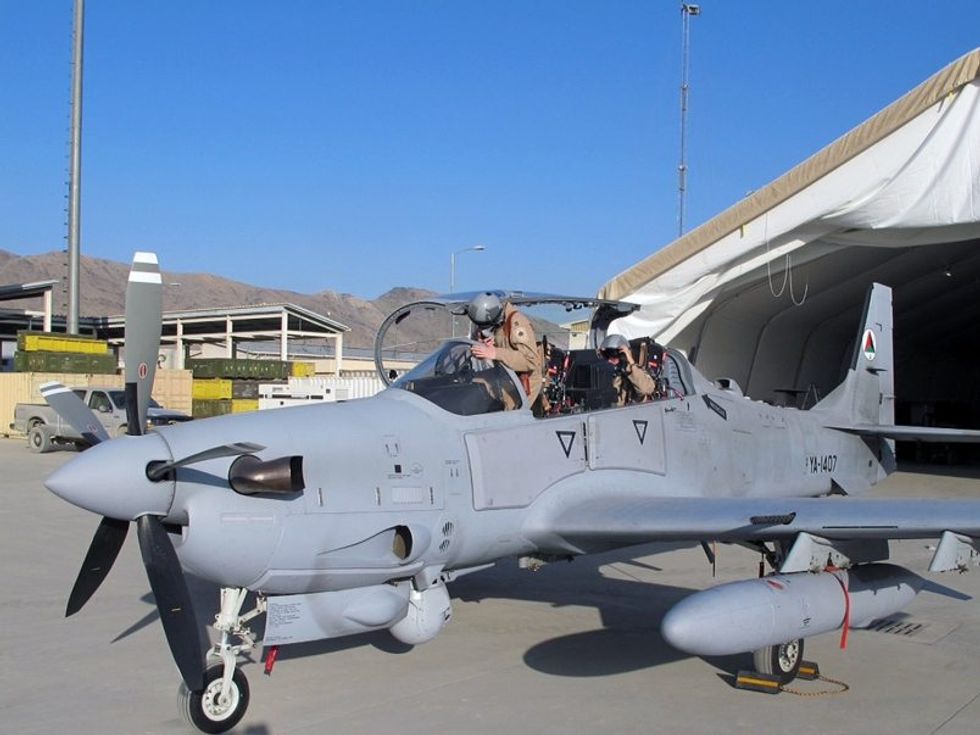 An Afghan Air Force A-29 Super Tucano. (Wikimedia Commons photo by Nardisoero)
Even though the Scorpion is officially out of contention, Textron is not entirely out of the running, as it also produces the AT-6 — a version of the T-6 Texan II. The T-6, though, was recently reported to be causing in pilots what the Air Force describes as "unexpected physiological events," a term that's been recently used to describe incidents where aircrew experience symptoms of hypoxia. The 19th Air Force has ordered an "operational pause" for the Texan II while the issues are addressed.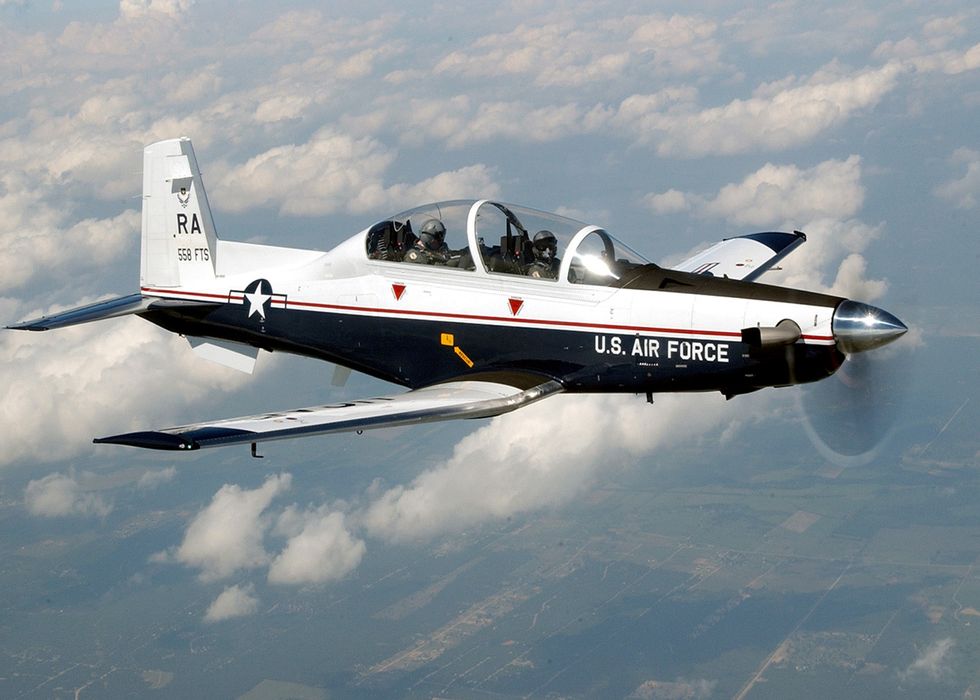 The T-6A Texan II is phasing out the aging T-37 fleet throughout Air Education and Training Command. (Air Force photo by Master Sgt. David Richards)
If this same problem plagues the AT-6, we're likely to see the A-29 Super Tucano win the OA-X competition. The A-29 has already proved itself in action with the Afghan Air Force and has also been sold to Nigeria and the Philippines.