The U.S. Air Force is searching for a new company to rebuild wings on the A-10 ground-attack plane after ending an arrangement with Boeing Co., officials said.
---
The service plans to launch a new competition for the re-winging work and award a contract sometime after Congress appropriates full-year funding for fiscal 2018, which began Oct. 1, they said. (The government is currently running on a short-term funding measure known as a continuing resolution, which lasts through Feb. 8.)
During a speech in Washington, D.C., Gen. Mike Holmes, the head of Air Combat Command, touched on the contract with Boeing and the planned future deal.
"The previous contract that we had was with Boeing, and it kind of came to the end of its life for cost and for other reasons," he said. "It was a contract that was no longer cost-effective for Boeing to produce wings under, and there were options there that we weren't sure where we were going to go, and so now we're working through the process of getting another contract."
When contacted by Military.com for additional details, Ann Stefanek, a spokeswoman for the Air Force at the Pentagon, confirmed the planned contract will be "a new and open competition."
Boeing has been upgrading A-10 wings for the Air Force since June 2007, according to Cassaundra Bantly, a spokeswoman for the Chicago-based company. The contract calls for replacing up to 242 sets of wings, and the company has so far received orders to replace 173, she said.
"Boeing stands ready with a demonstrated understanding of the technical data package, tooling, supply chain, and manufacturing techniques to offer the lowest risk option and quickest timeline for additional wings for the A-10 Warthog," Bantly said in an email.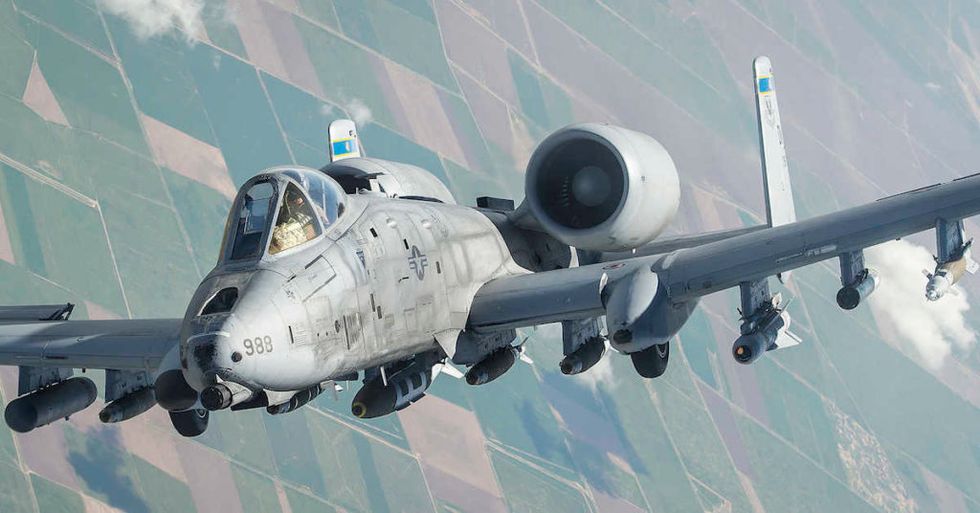 US Air Force members troubleshoot an electronic error on an A-10 Thunderbolt II on April 25, 2007, on the flightline at Al Asad Air Base, Iraq. (U.S. Air Force photo)
The service has struggled with its message on how it plans to keep the fleet flying since the aircraft's retirement was delayed until at least 2022.
Facing financial pressure, the Air Force -- driven by spending caps known as sequestration -- made multiple attempts in recent years to retire the Warthog to save an estimated $4 billion over five years and to free up maintainers for the F-35 Joint Strike Fighter, the stealthy fifth-generation fighter jet designed to replace the A-10 and legacy fighters.
Holmes added that as more F-35 amass themselves across U.S. bases, "I won't be able to just add those on top of the [fighter] squadrons that I have."
The service is looking to grow its fighter fleet to stay competitive against near-peer threats such as Russia and China. To do so, it believes it needs to increase its number of fighter squadrons from 55 to 60.
But that means it needs a variety of aircraft to sustain the fight, not just a regurgitation of old planes. Whether this means the Air Force is still weighing retiring its F-15C/D fleet sometime in the mid-2020s is unclear. Holmes did not speak to specific aircraft fleets when addressing fighter requirements.
"We'll have to make some decisions" of what kind of aircraft to move or divest, he said. Preferred basing for F-35 bases is old F-16 Fighting Falcon bases, he said. The Air Force has been moving Vipers around various bases or into new training units since the F-35 has come online.
-- Editor's note: This story was updated to add comments from the Boeing spokeswoman beginning in the sixth paragraph.
-- Oriana Pawlyk can be reached at oriana.pawlyk@military.com. Follow her on Twitter at Oriana0214.