You're throwing a football around in the yard with your neighbors. While stretching out as far as you can to catch the pass, you slam your head hard against a pole going for the ball. Seeing stars and feeling confused, you take a seat. Wouldn't it be nice if a test could say whether you have a brain injury?
---
Brain injury can happen from a fall, while in combat, or during training exercises. Thanks in part to research funded by the Dept. of Defense and the U.S. Army, Banyan Biomarkers has created the first-ever brain trauma blood test. On Feb. 14, 2018, the Food and Drug Administration cleared marketing of the Banyan Biomarkers' Brain Trauma Indicator, or BTI™.
The BTI can identify two brain-specific protein markers, called UCH-L1 (Ubiquitin Carboxy-terminal Hydrolase-L1) and GFAP (Glial Fibrilliary Acidic Protein). These proteins rapidly appear in the blood and are elevated 12 hours following an incident where a head injury occurs and can signify if there is bleeding in the brain. The two protein markers won't be elevated if your brain is uninjured or if you have a mild traumatic brain injury (TBI), otherwise known as a concussion.
"When these proteins are elevated, there may be blood in the brain," said Kathy Helmick, acting director of the Defense and Veterans Brain Injury Center (DVBIC). "A hematoma, or blood in the brain, may indicate a more serious brain injury has occurred, which could require rapid evacuation for neurosurgery to remove a clot in the brain."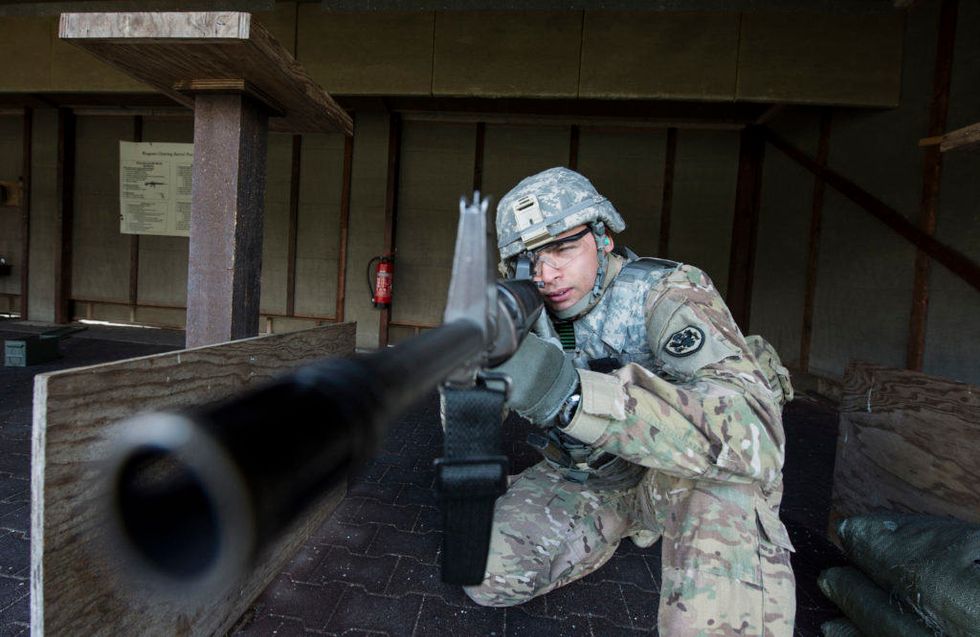 More than 294,000 military service members have suffered from traumatic brain injury. (U.S. Air Force Photo by Staff Sgt. Christopher Hubenthal)
According to Kelley Brix, MD – who is a branch chief for interagency research and development at the Defense Health Agency – the need for diagnosing milder forms of brain injury sparked research questions that were funded as part of a greater TBI research portfolio.
"The research question became centered on if the brain releases anything detectable into the blood stream when there is damage," said Brix. "The answer is yes. This is a big project with a successful outcome. But, it's only part of our large portfolio looking at improved ways to diagnose and treat TBI."
Helmick says knowing whether blood, swelling, or bruising on the brain has taken place helps with understanding the severity of the TBI.
"These two proteins give us a window of insight into what is going on in the brain," said Helmick. "We have lacked objective devices and data in TBI, especially with concussion. The reason biological markers are so important is because they are accurate, sensitive, and objective."
Making the machine required to run the blood test smaller and more portable is a work in progress, as currently it's intended for use in a laboratory. Logistical constraints of the BTI device make deployment to the force a challenge.
"There is active work going on to reduce the 3-4 hour timeframe for getting test results, which could make it even more usable for austere environments," Helmick said. "This blood test is an example of a significant public-private success and a huge advancement in the field of TBI."