The Army used to have a powder chock full of electrolytes to add to water for rehydration. But there was a problem.
---
"It was terrible — tasted so bad that nobody would use it," said Gregory Sumerlin, senior director of Government & Military Accounts for DripDrop ORS (Oral Rehydration Solutions).
Enter DripDrop, with packets of lemon-, cherry- and watermelon-flavored powders that were on display Tuesday at the Association of the U.S. Army's annual convention in Washington.
Sumerlin said the packets, which cost about $1.82 a piece, have been used by the Army for about four years. The other services also have shown interest, he said.
Medics in Afghanistan and Iraq have carried a supply of the packets, and troops also can keep a few stuffed in their packs, he said.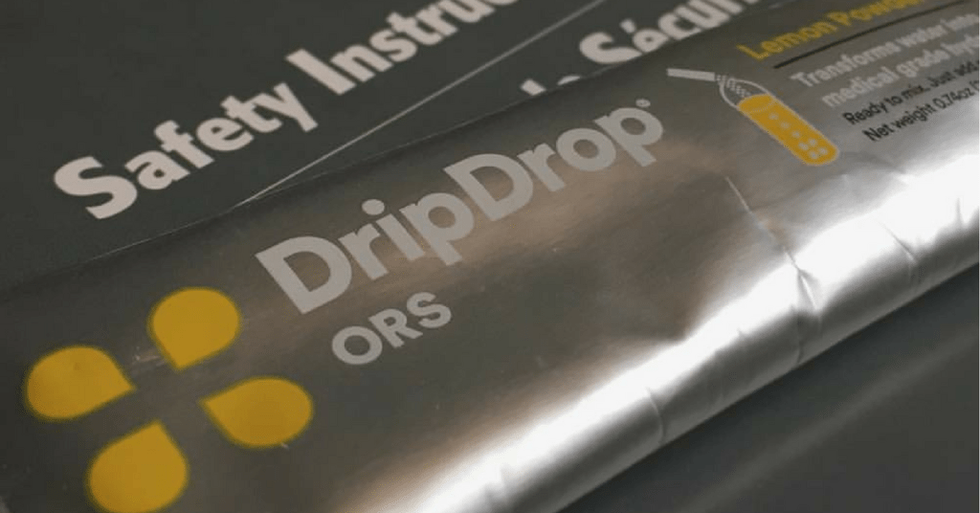 DripDrop is medical grade rehydration. (Image DripDrop Facebook)
According to DripDrop's website, the powders have "proven to hydrate better and faster than water or sports drinks, and are comparable to IV therapy."
"By solving the taste problem, DripDrop ORS has made the most highly effective oral hydration solution known to medical science, practical for use by anyone who finds themselves with a hydration need where water and sports drinks just aren't enough," the site says.
The packets contain a balanced amount of electrolytes, including sodium citrate, potassium citrate, chloride, magnesium citrate, zinc aspartate and sugars to provide what DripDrop called "a fast-acting, performance-enhancing hydration solution."
The product also has an endorsement from Bob Weir, co-founder of the Grateful Dead:
"There is no better test of a hydration drink's effectiveness than a summer tour. If I didn't have DripDrop, I'd have to rethink about how I would go about performing a 3.5-hour show."