The M3 Carl Gustav is an upgraded variant of the Army's Multi-Role Anti-Armor, Anti-Personnel Weapons System, or MAAWS - a reusable, recoilless shoulder-fired conventional munition.
---
It was first ordered by the Army in response to an Operational Needs Statement from Afghanistan seeking to procure a direct fire, man-portable, anti-personnel and light structure weapon able, among other things, to respond to insurgent rocket-propelled grenade, or RPG, fire.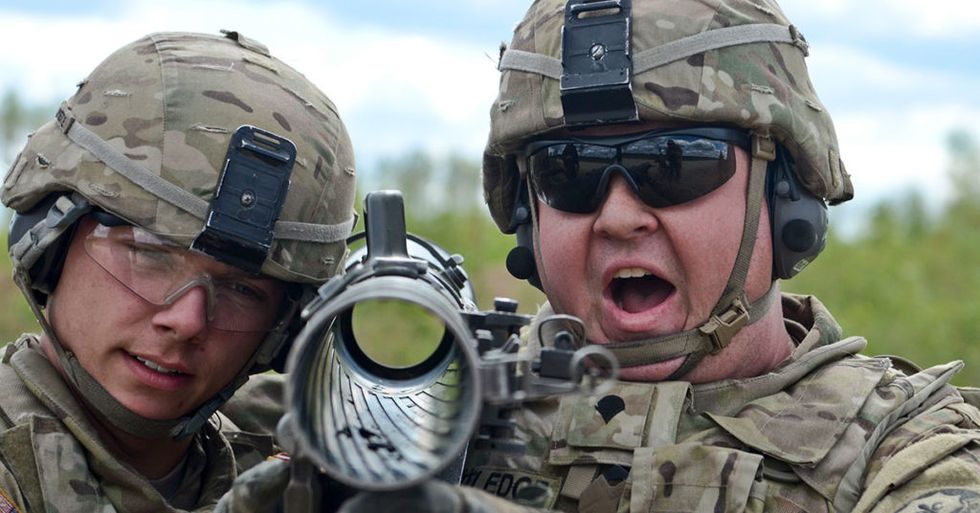 A coalition force member observes as a soldier shoots a Carl Gustav recoilless rifle at a range in Helmand province, Afghanistan, Aug. 16, 2013. Coalition force members train at ranges regularly to maintain weapon readiness for operations. (U.S. Army photo by Spc. Justin Young)
Earlier versions of the anti-armor, anti-personnel, shoulder-fired multi-role weapon is 42-inches long weighs 21 pounds and can fire up to four rounds per minute.
MAAWS can utilize thermal sights to provide Soldiers with the ability to shoot at night and reach the proper range.
The MAAWS is able to fire anti-tank, flechette, illumination, enhanced armor, smoke and High Explosive Dual Purpose rounds, Army developers explained.
"The High Explosive Dual Purpose round gives you two different capabilities. In impact mode, the round goes off immediately as soon as it hits the target. In delay mode, the round penetrates the target and then goes off," a service official explained.