Ryan Parrott was a Navy SEAL on his first deployment during Operation Iraqi Freedom when the vehicle he was in hit an improvised explosive device. Parrott was launched out of the vehicle and suffered a mix of first-degree and second-degree burns – and he got the nickname "Birdman."
---
Parrott would serve eight years with the SEALs, but when he left the military, an encounter would change his life's direction. Parrott met an Army Ranger who had suffered third-degree burns while serving during Operation Enduring Freedom. He was angered when the Ranger told him that things were as good as they would get after three dozen surgeries.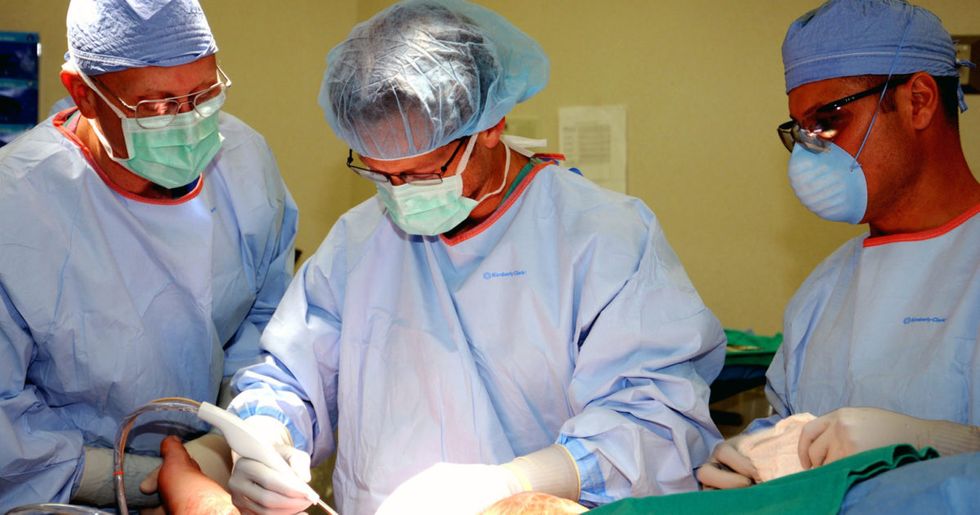 U.S. Army Institute of Surgical Research Burn Center surgeon, Lt. Cmdr. (Dr.) Christopher Burns, center, uses a surgical instrument to prepare a wound for surgery while, Burn Center Director, Col. (Dr.) Evan M. Renz, left, and OR technician Spc. Dennis Ortiz look on during the first surgery procedure performed in the new Burn Center OR on May 25 at the new consolidated tower of the San Antonio Military Medical Center. (DOD photo)
"I decided I could continue to serve my country away from the battlefield," he told the online media outlet. Decided to channel his anger at the Ranger's difficulty at getting treatment into action, Parrott founded Sons of the Flag, a non-profit organization intended to help fund research into burn treatments, and to also train doctors on how to treat patients suffering from burns.
Since it was founded in 2012, Sons of the Flag has connected over a thousand burn survivors to treatment. But that doesn't even scratch the surface of what the charity does. It also has provided direct support to burn survivors and families, including rent assistance, utility assistance, travel costs, and assistance with special medication needs not covered by insurance.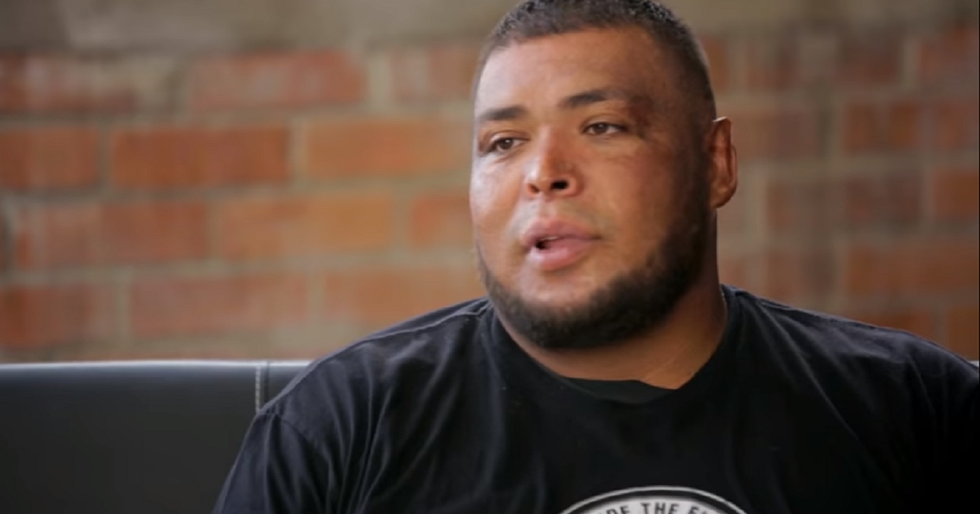 Army veteran and burn survivor Omar Aviles. (Youtube screenshot)
Families of burn victims also receive "go bags" filled with essentials like water bottles, chargers for cell phones, snacks, toiletries, and a new blanket for while their loved one is being treated. The charity also steps in to help children and teenagers who suffer serious burns, providing items used for entertainment and rehabilitation as well as establishing pediatric "burn camps" for young survivors who may face bullying as a result of the lasting scars from serious burns.
In roughly five years, this charity has been making an impact, primarily in the Texas area. For more information on Sons of the Flag, go to https://sonsoftheflag.org/. One thing for sure – with this SEAL on a mission, survivors of serious burns have a much better chance at a good life.