Air Force Chief of Staff Gen. David Goldfein has said he wants to build agile networks to connect the force's battlefield assets, allowing personnel to make the best decisions as quickly as possible.
---
The shift from wars of attrition to wars of cognition, Goldfein said in September, has led the Air Force to ask different questions about the weapons and platforms it acquires. "Now we are starting the dialogue with … does it connect … and … can it share," he told an Air Force conference.
Goldfein reiterated this month that the force was looking at the light-attack aircraft program, known as OA-X, to produce a plane that fits into that networked battlefield, where all of a force's assets are connected.
While the force is not yet set on acquiring a new light-attack aircraft that could fly alongside the vaunted A-10 Thunderbolt, it carried out tests with four candidates in August. Air Force Secretary Heather Wilson said at a press briefing on November 9 that the force expected to have a report on the experiment by the end of December, after which it would make decisions about the program and potential battlefield tests.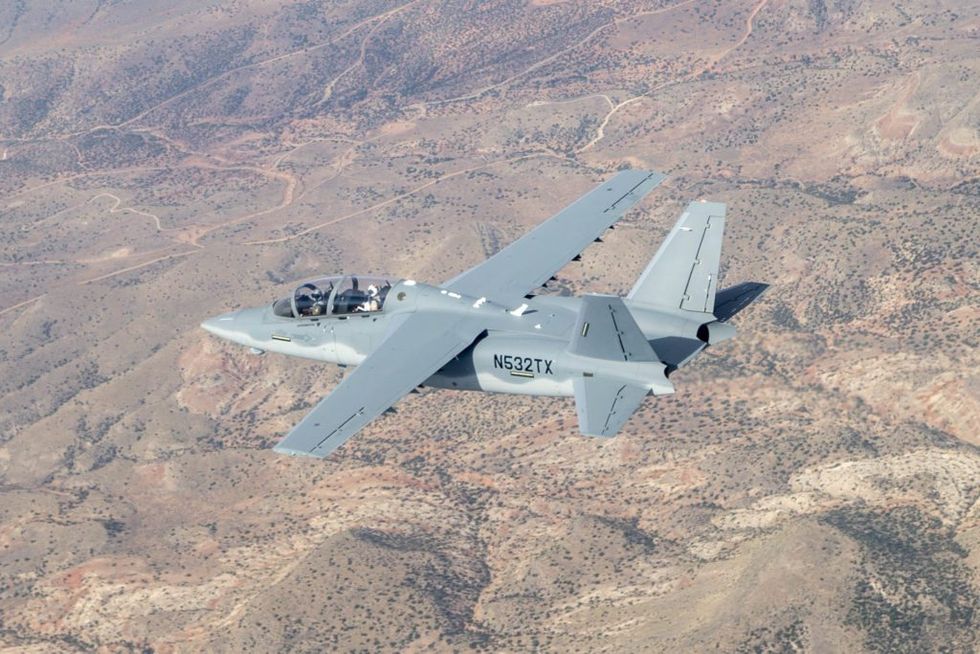 The Textron Scorpion experimental aircraft conducts handling and flying quality maneuvers above White Sands Missile Range. Scorpion is participating in the U.S. Air Force Light Attack Experiment (OA-X), a series of trials to determine the feasibility of using light aircraft in attack roles. (U.S. Air Force Photo by Christopher Okula)
Goldfein — who has previously touted the importance of the OA-X on the battlefield of the future — added that the Air Force was looking to the light-attack program to augment information-sharing among partner forces with different capacities.
"There's two parallel paths that we're looking at on light attack. One is the traditional aircraft, sensor, weapon, but there's another part of that, which is the network that it rides on," Goldfein told reporters at the briefing. "As we bring more and more exquisite technology to the battlefield, it actually becomes harder and harder to share information with out allies and partners who don't have ... either the same quality or level of technology."
"So the question that we're asking is not only is there a light-attack capability off the shelf that we can use that can increase lethality and readiness, but is there also a shareable network that allies and partners who are already with us and those that may choose to join us ... in the campaign against violent extremism, can we actually get into a new, shareable network that allows information to flow at a far faster rate so we can take out the enemy?" he added.
The light-attack experiment started taking shape earlier this year, when the Goldfein said the Air Force was looking for a cheap, commercially built fighter capable of performing close air support and other basic operations. The Air Force plans keep the A-10 Thunderbolt, the force's premier close-air-support platform, in service, but a light-attack aircraft would allow high-end fighters like the F-16 to focus on more complex missions.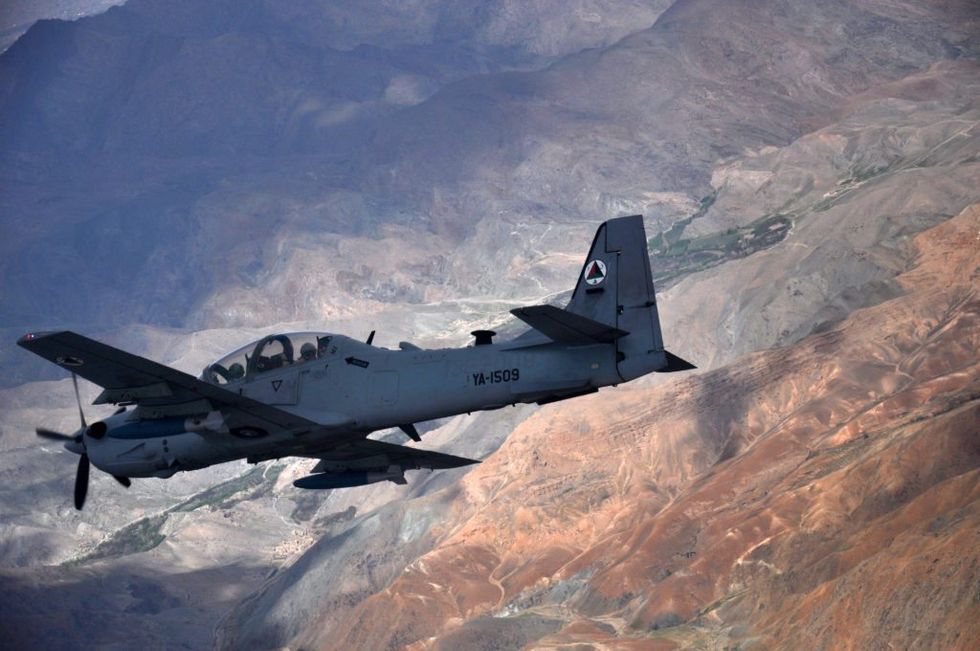 An Afghan air force A-29 Super Tucano flies over Afghanistan during a training mission April 6, 2016. Train, Advise, Assist Command-Air worked daily with the Afghan air force to help build a professional, sustainable and capable air force. (U.S. Air Force photo by Capt. Eydie Sakura)
Congress allotted about $400 million to OA-X in the final version of the National Defense Authorization Act, and legislators have said they want OA-X program to continue.
One of the aircraft under consideration, the A-29 Super Tucano, is already in service with the Afghan air force, and the US has ordered six more of them to send to the country as the military adjusts to President Donald Trump's plans to expand the US-led war effort there. The US also recently sent A-29s to the Lebanese army.
Earlier this year, Defense Secretary Jim Mattis described an "annihilation campaign" against ISIS in which the US and partner forces would work to reduce violence to a level that local authorities could handle it. Speaking on November 9, Goldfein used similar terms to underscore the role a light-attack aircraft would play on a connected battlefield.
"Remember the overall strategy is that we push violence down to the point where local governance and local police forces can manage it," Goldfein said. "How can the light attack actually contribute to that?"