President Donald Trump's fiscal budget request for 2019 includes $686 billion for defense spending.
---
While Trump has pushed for a larger military since he was campaigning for president, Defense Secretary Jim Mattis has said more recently that the "real growth" in the military buildup begins with the now-unveiled fiscal 2019 budget.
With this behemoth amount, the military is setting up contracts that will help the US fight the next war against near peer threats. This includes vehicles, aircraft, ships, and hundreds of thousands of munitions, much of which was used up in the fight against ISIS.
Here are a couple purchases that stand out:
77 F-35 Joint Strike Fighters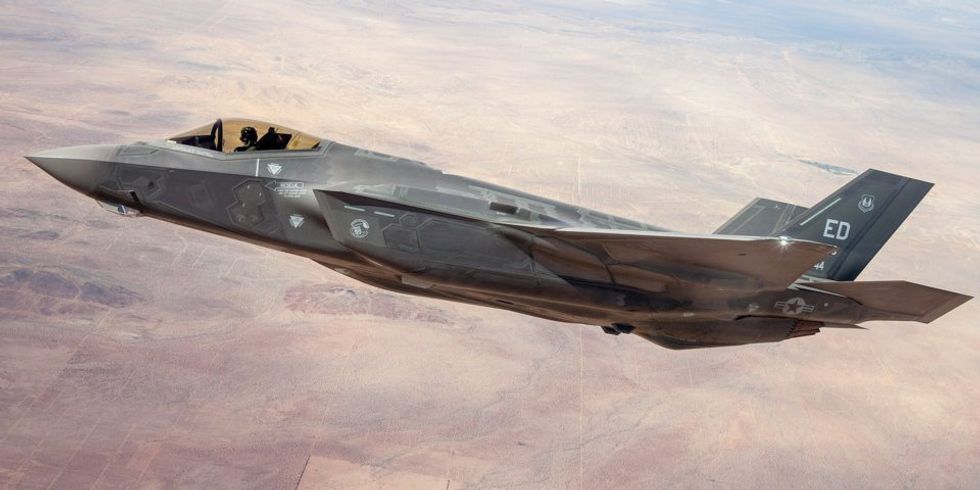 An F-35A performs a test flight on March 28, 2013. (Lockheed Martin)
The military seems set on rolling out the new fifth-generation stealth jet. The fighter has recently gotten some good news for future international sales, as tensions in Asia and the Middle East rise.
The purchase of 77 F-35s is expected to cost $10.7 billion.
B-21 Raider Long Range Strike Bomber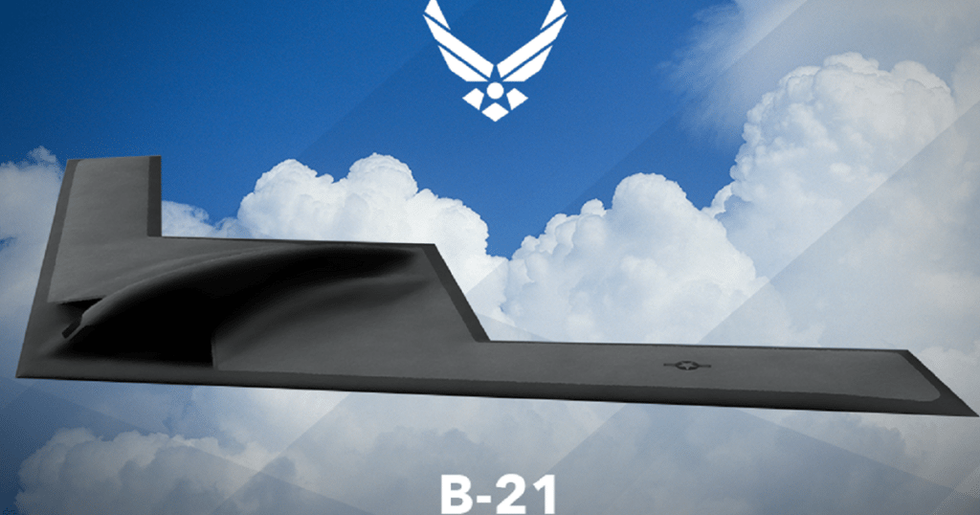 The B-21 Raider. (USAF artist's impression)
The B-21 Raider is a long range stealth bomber that is intended to replace the B-1 Lancer and B-2 Spirit. Details of the B-21 are scarce, as even Congress doesn't know much about it.
$2.3 billion will be spent on further development of the aircraft, which is expected to be an important part of the future nuclear triad.
15 KC-46 tankers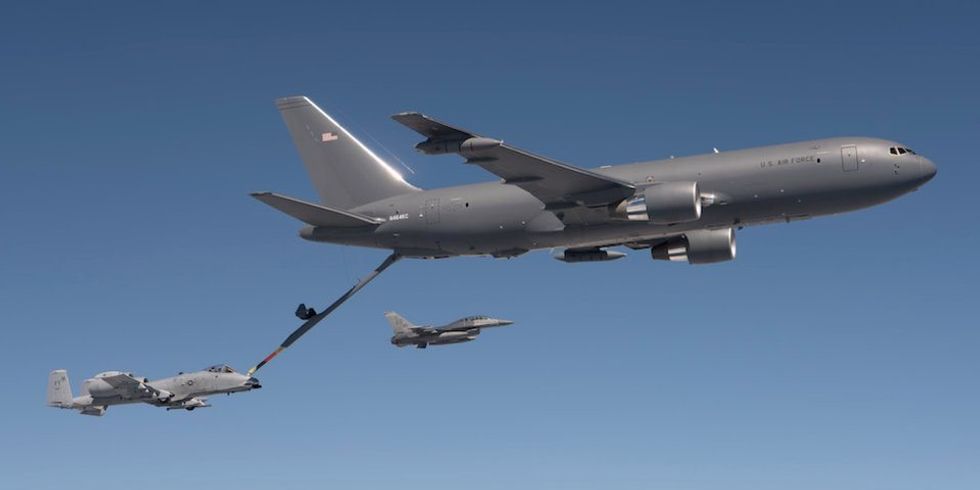 A KC-46 Pegasus refuels an A-10 Thunderbolt II with 1,500 pounds of fuel July 15, 2016. (US Air Force)
Aerial refueling plays a massive role in operations against ISIS and the Taliban. The KC-46 Pegasus can carry 212,299 pounds of fuel, and has a maximum transfer load of 207,672 pounds. It is intended to replace the KC-135 Stratotanker.
The price tag for 15 new tankers is $3 billion.
29 MQ-9 Reapers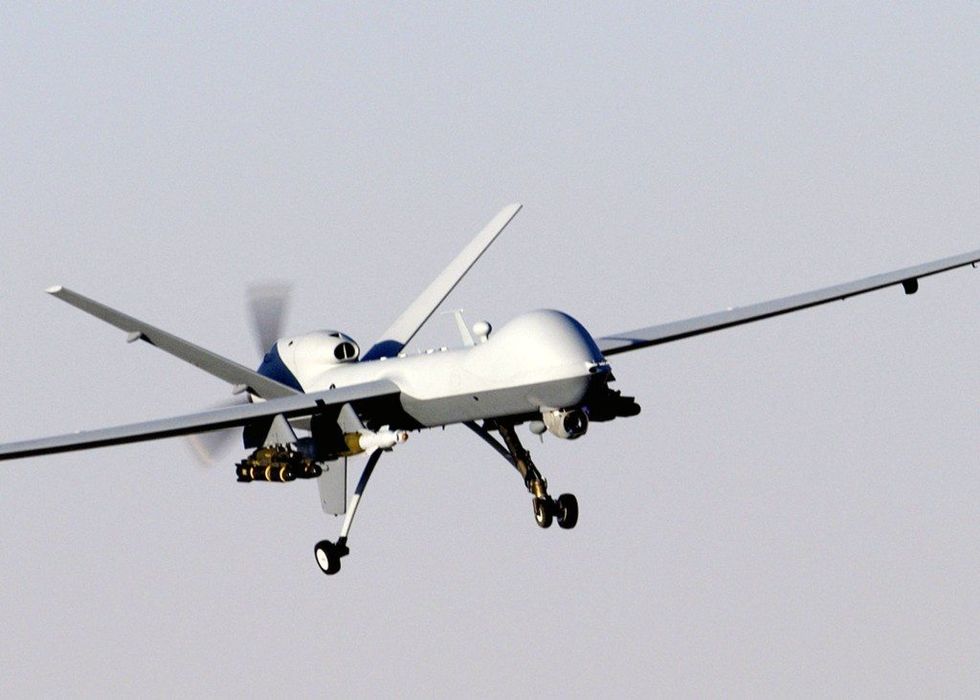 A MQ-9 Reaper unmanned aerial vehicle prepares to land after a mission in support of Operation Enduring Freedom in Afghanistan. (U.S. Air Force photo/Staff Sgt. Brian Ferguson)
The MQ-1 Predator will be retired as soon as March and the Air Force is expected to purchase more MQ-9 Reapers.
The Reapers can fly longer and faster, and carry everything from Hellfire missiles to Joint Direct Attack Munitions.
25 AH-1Z Vipers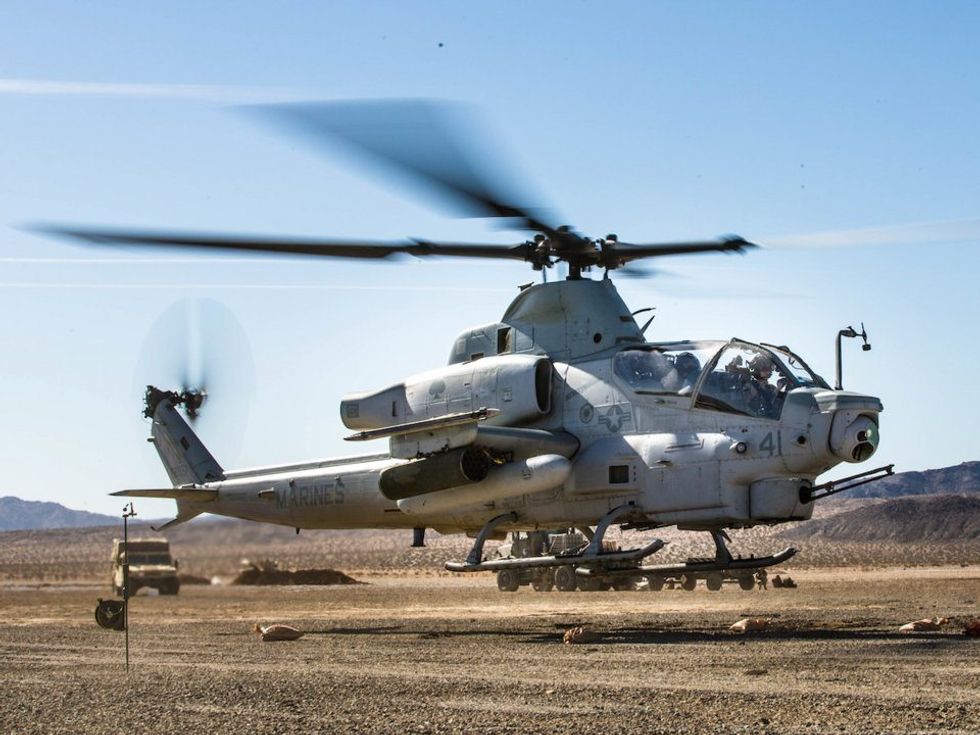 A Bell AH-1Z Viper takes off at a Forward Arming and Refueling Point at Marine Corps Air Ground Combat Center, Twentynine Palms, Calif., Feb. 4, 2018, as a part of Integrated Training Exercise 2-18. (US Marine Corps/Pfc. William Chockey)
The AH-1Z Viper is a replacement/modernization of the Marine Corps' AH-1 Cobra.
The Corps plans to buy two more Vipers this year than last year, and wants to have 342 in total.
60 AH-64E Apaches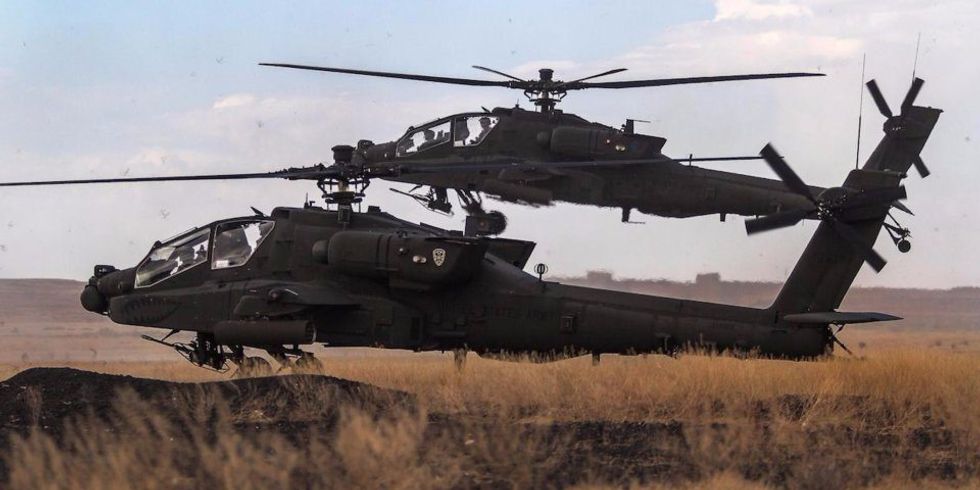 Two AH-64E Apache helicopters prepare to land at Orchard Combat Training Center, Idaho, Sept.29, 2016. (US Department of Defense)
Known as the Guardian, the AH-64E is another improved version of the AH-64 Apache. Additional new avionics and technology allow the gunship to fly faster, operate easier, and even control UAVs.
The AH-64Es are part of a $4.9 billion request from the Army for its aircraft.
6 VH-92 Presidential Helicopters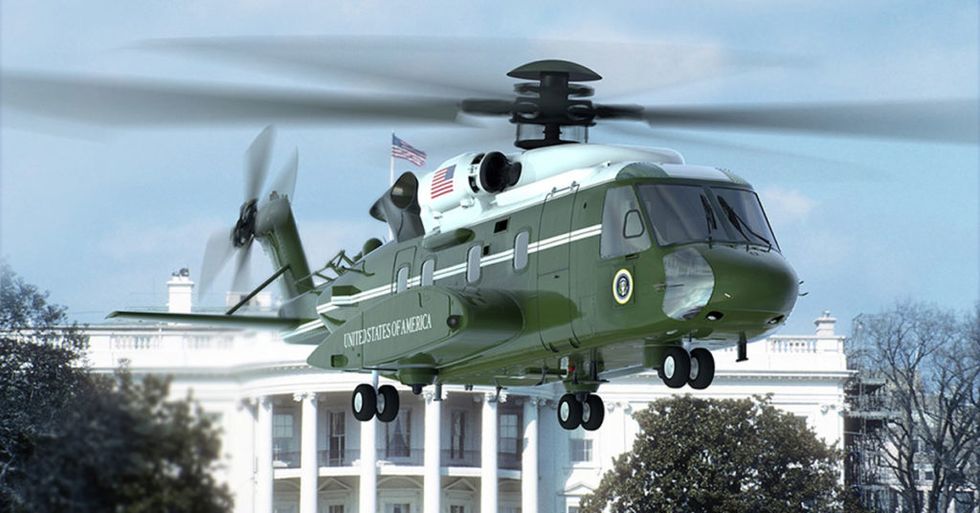 An artist's rendering of the VH-92 that will serve as the new Marine One. (Photo Lockheed Martin)
Sikorsky's S-92 has been selected to replace the Sikorsky VH-3D Sea King as the president's official helicopter. Initial fielding is planned for 2020, and the helicopters will have the iconic white and green paint scheme that is unique to presidential helicopters.
The price for the six new helicopters is expected to be $900 million.
5,113 Joint Light Tactical Vehicles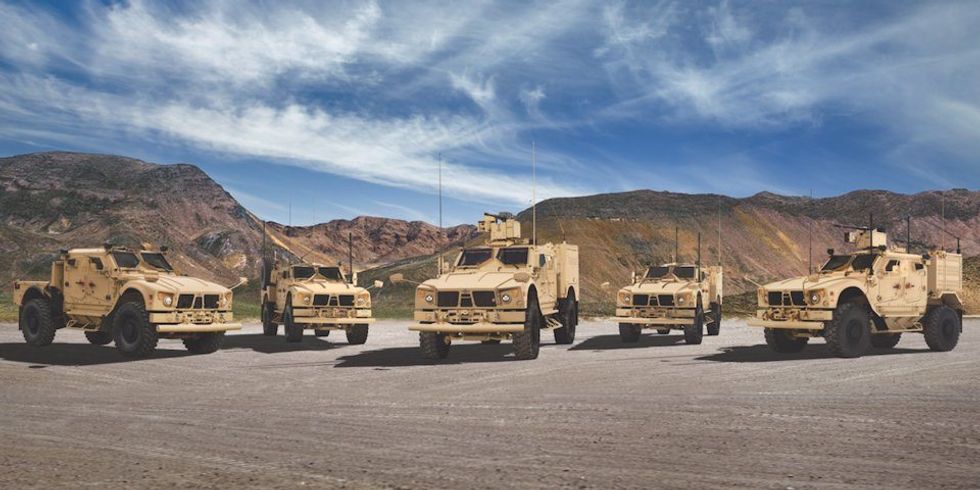 Five variants of Joint Light Tactical Vehicles made by Oshkosh. (Oshkosh Defense)
The Department of Defense wants to fully replace the Humvee, which has been the workhorse of the US military since the mid-1980s. DoD has selected Oshkosh's L-ATV line as the primary vehicle for its Joint Light Tactical Vehicle program.
The Pentagon has allocated $2 billion for the purchases.
Two Virginia Class submarines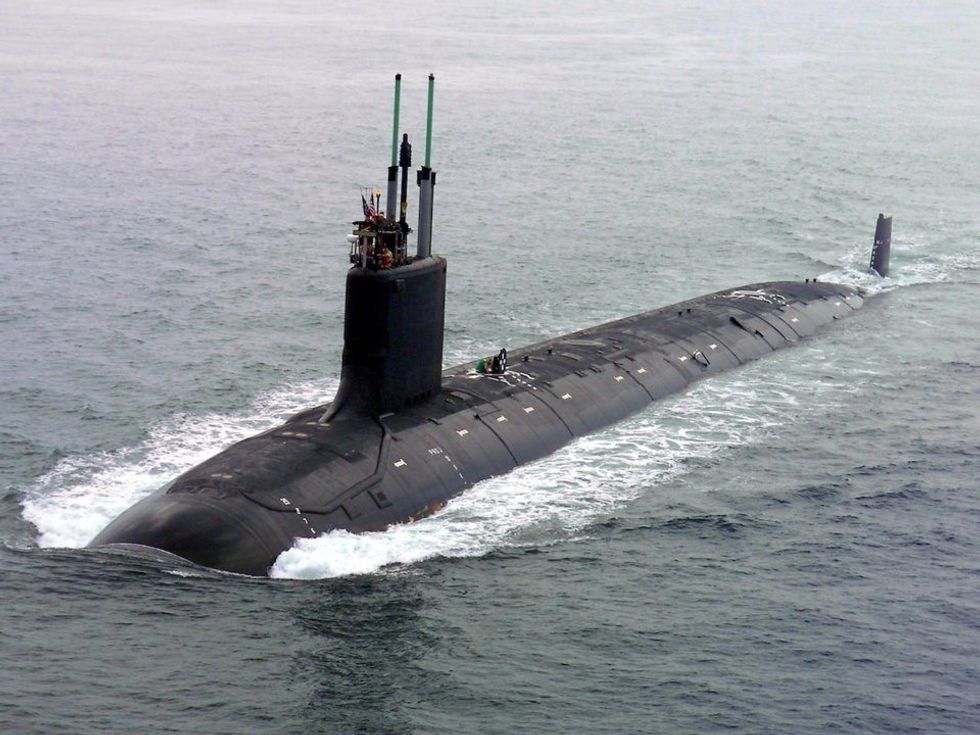 Illuminating projectiles, each weighing close to 100 pounds, are staged by Pfc. Juan Valenzuela and others from the California Army National Guard's 1st Battalion, 144th Field Artillery Regiment July 21 at National Training Center, Fort Irwin, California, July 21, 2017. (Army National Guard)
Despite the fact that precision guided strikes have become the dominant method of destroying enemy targets, good old fashioned artillery is still a vital part. In fact, Marines in Syria recently set a new record for artillery barrages that have been intact since the Vietnam War.