A military space plane spread its wings and a rocket stretched its legs during SpaceX's Sept. 7 launch of a classified mission from NASA's Kennedy Space Center.
---
The 230-foot Falcon 9 rocket rumbled from historic pad 39A at 10 a.m., as weather cooperated a day before Brevard County planned mandatory barrier island evacuations ahead of Hurricane Irma's projected arrival.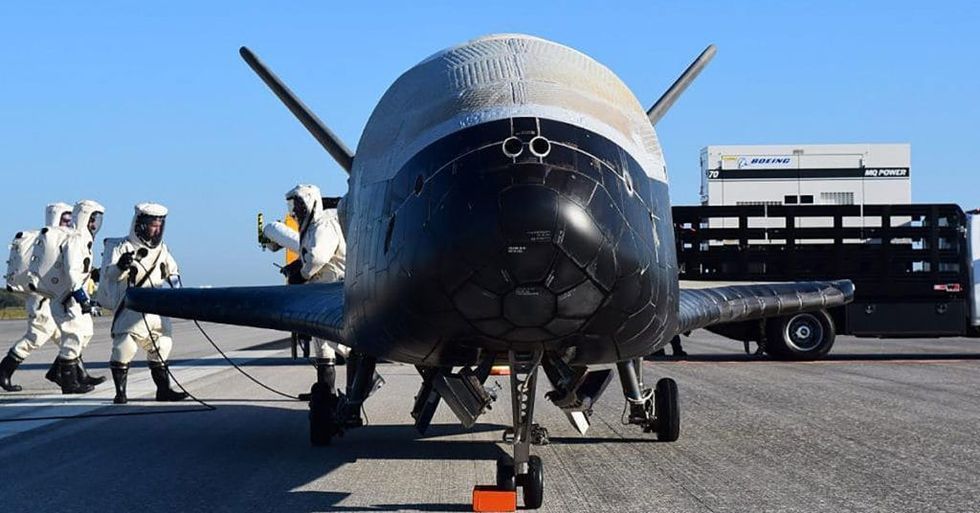 The U.S. Air Force's X-37B Orbital Test Vehicle 4 is seen after at NASA 's Kennedy Space Center Shuttle Landing Facility in Florida May 7, 2017. Managed by the Air Force Rapid Capabilities Office, the X-37B program is the newest and most advanced re-entry spacecraft designed to perform risk reduction, experimentation and concept of operations development for reusable space vehicle technologies. (U.S. Air Force courtesy photo)
On top of the rocket was the Air Force's X-37B Orbital Test Vehicle, an unmanned mini-shuttle resembling one of NASA's retired orbiters, but about a quarter the size at 29 feet long and windowless. The program was riding for the first time on a SpaceX rocket, after four turns on United Launch Alliance's Atlas V.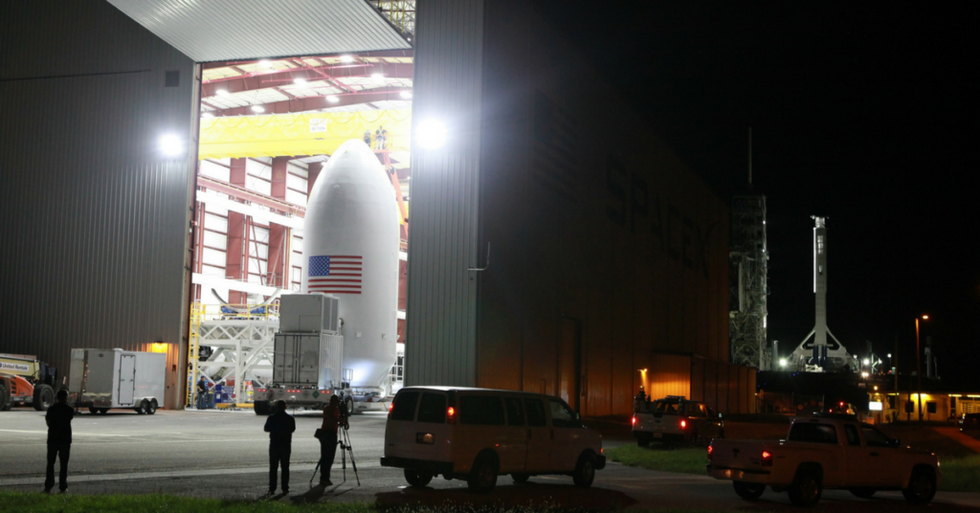 The X-37B Orbital Test Vehicle (OTV-5) is being staged in preparation for its upcoming launch on September 7, 2017.
To preserve the mission's secrecy, SpaceX cut off its broadcast a few minutes into the flight, after nine Merlin main engines cut off and the first-stage booster fell away.
About two hours later, Gen. John Raymond, the head of Air Force Space Command, confirmed on Twitter that the launch was a success.
Boeing, which built and operates two reusable X-37B orbiters housed in former shuttle hangars at KSC, did the same.
After separating, the roughly 16-story Falcon booster pirouetted in space and flew back toward a pad on Cape Canaveral Air Force Station.
The rocket stage touched down on four landing legs, announcing its return with sonic booms that reported across the region.