A US Marine was killed in a stabbing after a fight broke out at Camp Pendleton's School of Infantry (SOI), according to a San Diego Union-Tribune report published Jan. 16.
---
One Marine was reportedly in custody. The Naval Criminal Investigative Service (NCIS) is investigating the incident.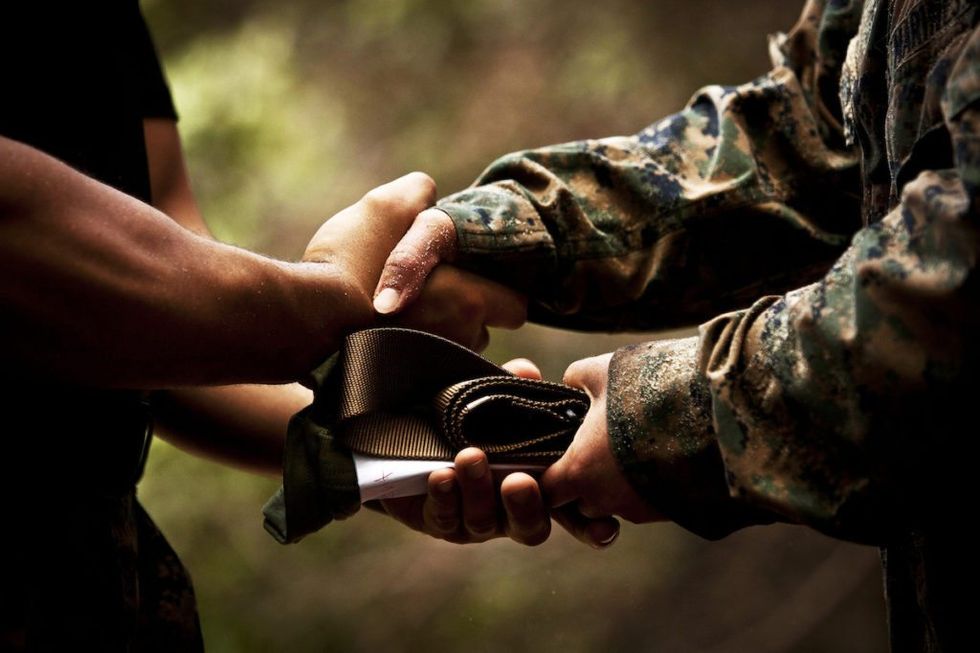 Sgt. Aaron San Miguel, left, chief martial arts instructor trainer, currently assigned to School of Infantry West (SOI-W) Detatchment Hawaii, presents a student with a Martial Arts Instructor tab during the conclusion of the culminating event of the three week course aboard Marine Corps Base (MCB) Hawaii, April 21st, 2016. The mission of Marine Corps Base Hawaii is to provide facilities, programs and services in direct support of units, individuals and families in order to enhance and sustain combat readiness for all operating forces and tenant organizations aboard MCB Hawaii. (U.S. Marine Corps photo by Cpl. Aaron S. Patterson)
First responders were notified at around 7:45 a.m. of an injured person, according to the Union-Tribune.
Located in San Diego County, Camp Pendleton is the primary training center for Marines on the West Coast. After graduating from boot camp, all Marines, regardless of occupational specialty, are sent to the SOI for further combat training before being attached to their units.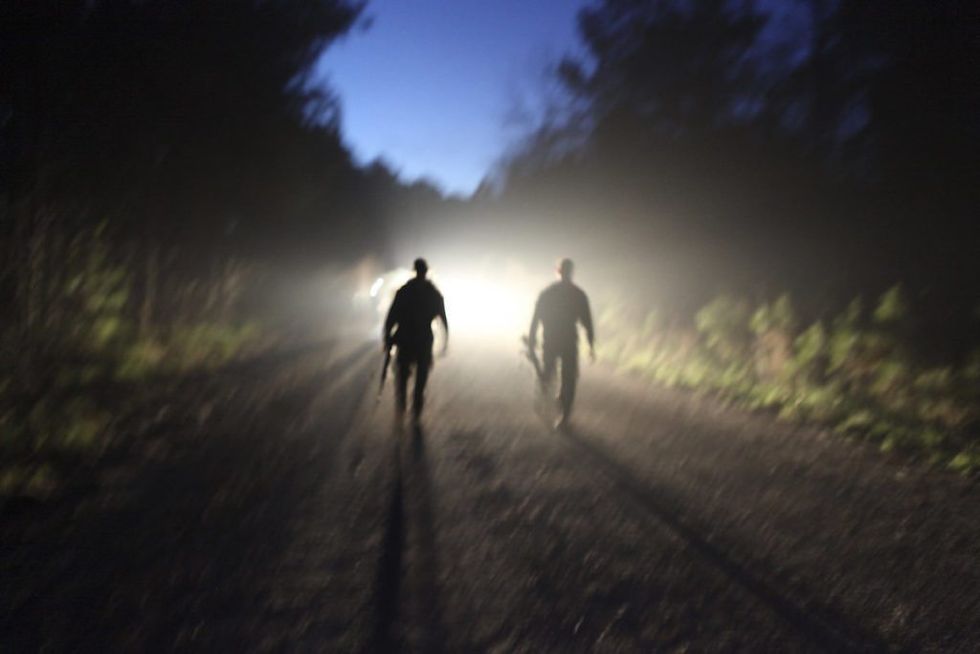 Marines with the School of Infantry-East, conduct the final movement during the Combat Instructor Stakes on Camp Lejeune, North Carolina, March 17, 2015. The School of Infantry-East hosted the Combat Instructor Stakes, which is a grueling 30-hour competition that pits two man teams against each other, competing in physical, tactical and knowledge based events while carrying a combat load and moving over 50 kilometers on foot. (U.S. Marine Corps photo by Lance Cpl. Jose Villalobosrocha)