Last week, the Arleigh Burke-class guided-missile destroyer USS Hopper sailed within 12 nautical miles of a small island in the South China Sea claimed by Communist China. This is not the first time something like this has happened. Other ships, like the Hopper's sister ship, USS John S. McCain, have made similar runs.
---
So, you might ask yourself, "why continue running these kinds of routes when they piss off China?" After all, the Hopper was warned off by a Chinese Communist missile frigate and Scarborough Shoal, the island in question, isn't even inhabited — what's the point?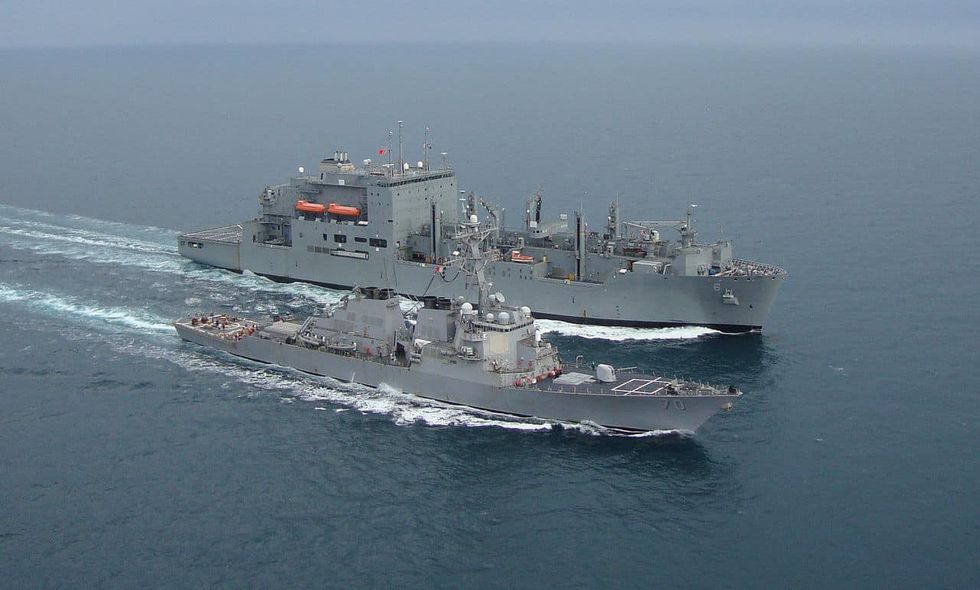 The Arleigh Burke-class guided-missile destroyer USS Hopper (DDG-70) and the Military Sealift Command dry cargo/ammunition ship USNS Amelia Earhart (T-AKE-6) conduct an underway replenishment in the U.S. 5th Fleet area of responsibility. (U.S. Navy photo)
Well, part of the reason is to contest China's claim over pretty much all of the South China Sea. This is a claim that was rejected by an international tribunal in the summer of 2016, although China pulled a Lannister-esque gambit and boycotted the proceedings. China has since built some island bases in the disputed region and uses them to not only support aircraft operations but also houses surface-to-air missiles as well.
So, in addition to disputing the claims of the Chinese in the South China Sea, these near-passes provide an opportunity to get a good look at the electronic emissions and other military capabilities on island bases.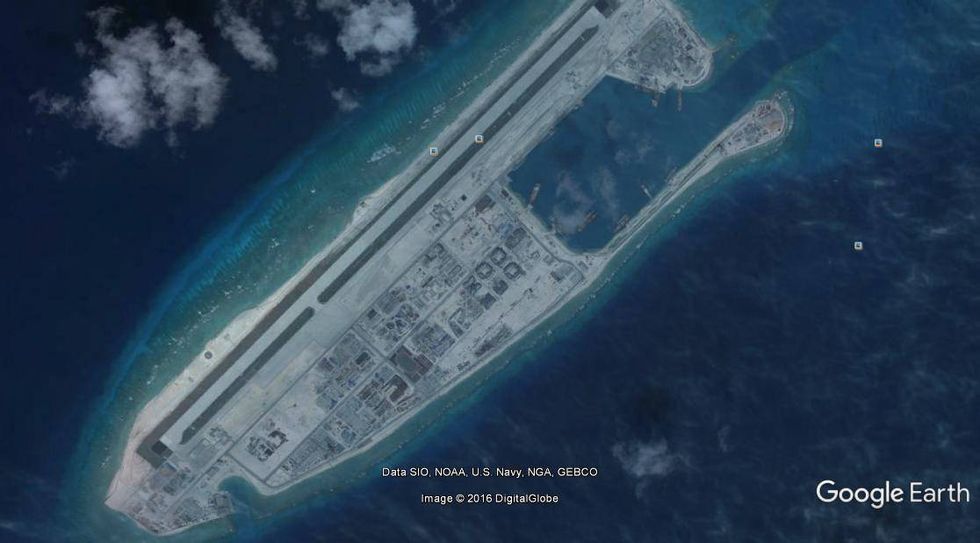 Fiery Cross Reef air base. This air base and others could help bolster China's aircraft carrier, the Liaonang. (Image taken from Google Earth)
The United States Navy calls these close passes "freedom of navigation" exercises. The term sounds innocent enough, but similar exercises resulted in brief battles with Libya in 1981, 1986, and 1989, which included the sinking of two Libyan naval vessels and the downing of Su-22 "Fitter" and MiG-23 "Flogger" combat jets by F-14 Tomcats. In one instance in the 1980s, a pair of Soviet frigates bumped the Ticonderoga-class guided-missile cruiser USS Yorktown and the Spruance-class destroyer USS Caron.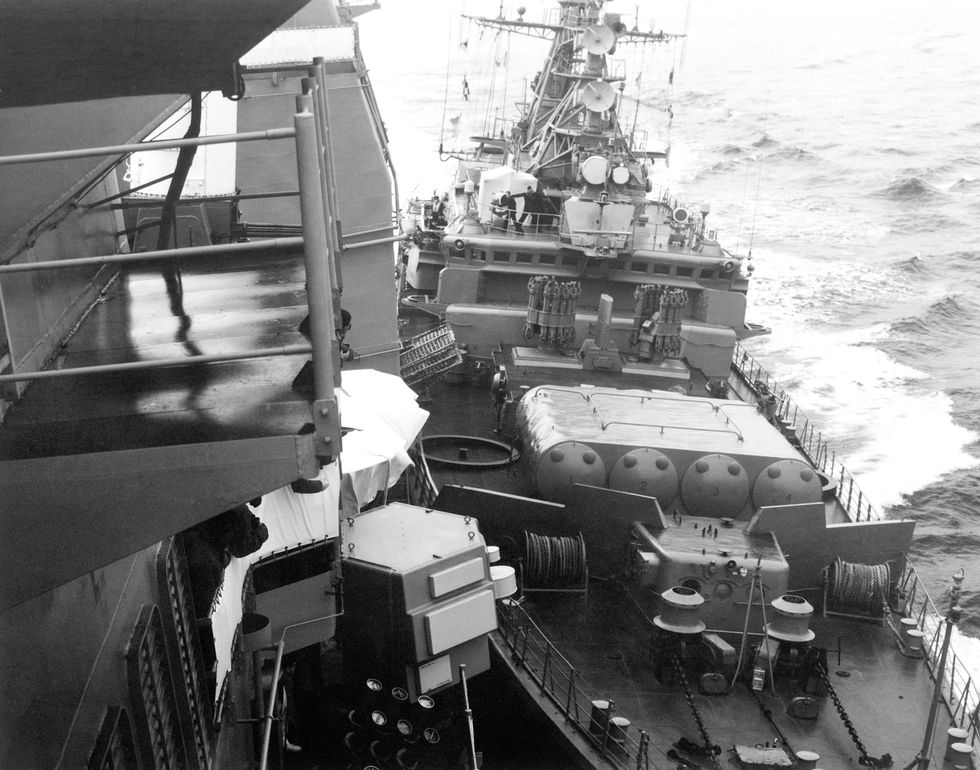 The Soviet Krivak I class guided missile frigate BEZZAVETNY (FFG 811) impacts the guided missile cruiser USS YORKTOWN (CG 48) as the American ship exercises the right of free passage through the Soviet-claimed 12-mile territorial waters. (U.S. Navy photo)
Currently, the freedom of navigation exercises have not drawn hostile fire from Chinese Communist forces. However, it has not been unusual for American planes to be buzzed by ChiCom jets, as happened on multiple occasions in 2017, one of which mirrored a secne in the 1986 blockbuster film Top Gun. In 2001, a ChiCom J-8 "Finback" collided with a United States Navy EP-3E Aries electronic surveillance aircraft, which, as a result, had to make an emergency landing.