October 24, 2017 15:43:52 EST
If you believe some reports, or breathless commentators, China is becoming an unstoppable naval juggernaut in the Pacific region. That may be somewhat overstated. Yes, China's navy has become far more modern in the last ten years, but ironically, a country that is the size of the entire Washington D.C. metropolitan area (District of Columbia, Arlington County, Fairfax County, Alexandria, Montgomery County, and Prince George's County) could bring it to its knees.
---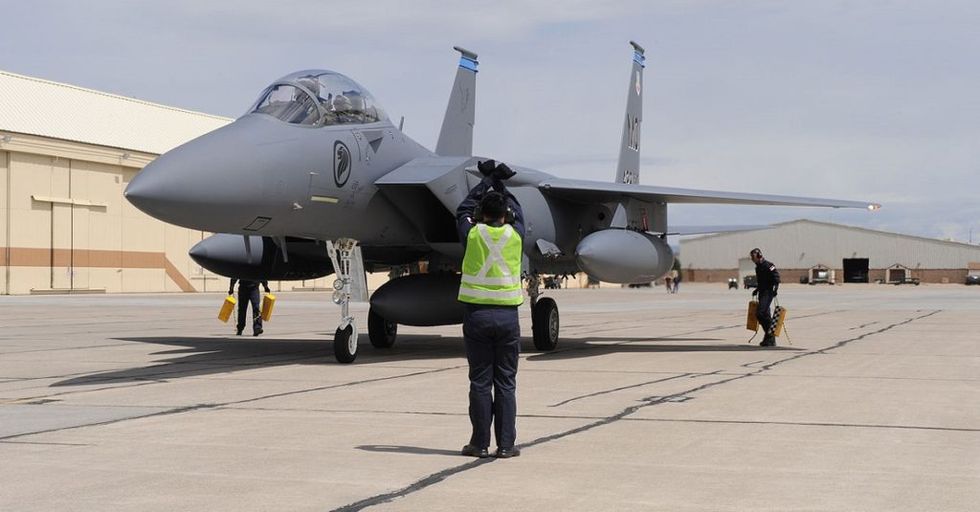 A 428th Fighter Squadron crew chief member marshals an F-15SG fighter in front of the Republic of Singapore squadron May 6, 2009. The unit includes approximately 180 active duty and 130 support personnel as part of a long-standing partnership with the United States to train Singaporean aircrews. (U.S. Air Force photo by Airman 1st Class Renishia Richardson)
Singapore is so small, about 25 percent of its combat planes are based in the United States due to a lack of space for training. In absolute terms, Singapore's navy is small, with six frigates, six second-hand Swedish submarines, and six guided-missile patrol boats (plus a host of smaller combatants) according to the 16th Edition of Combat Fleets of the World.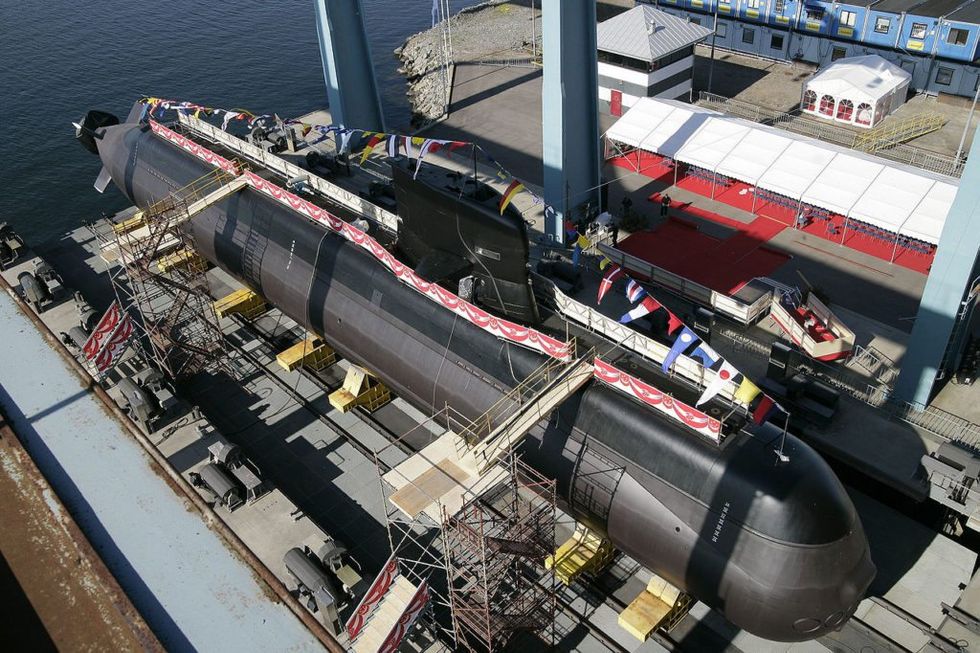 RSS Archer prior to its re-launch. (Kockums AB photo by Peter Nilsson)
China's just in the South China Sea fleet is much larger, and the Luyang-class destroyers outclass Singapore's Formidable-class frigates. Yet, Singapore has one very big advantage in any conflict – and it's best summed up in that real-estate maxim: Location, location, location.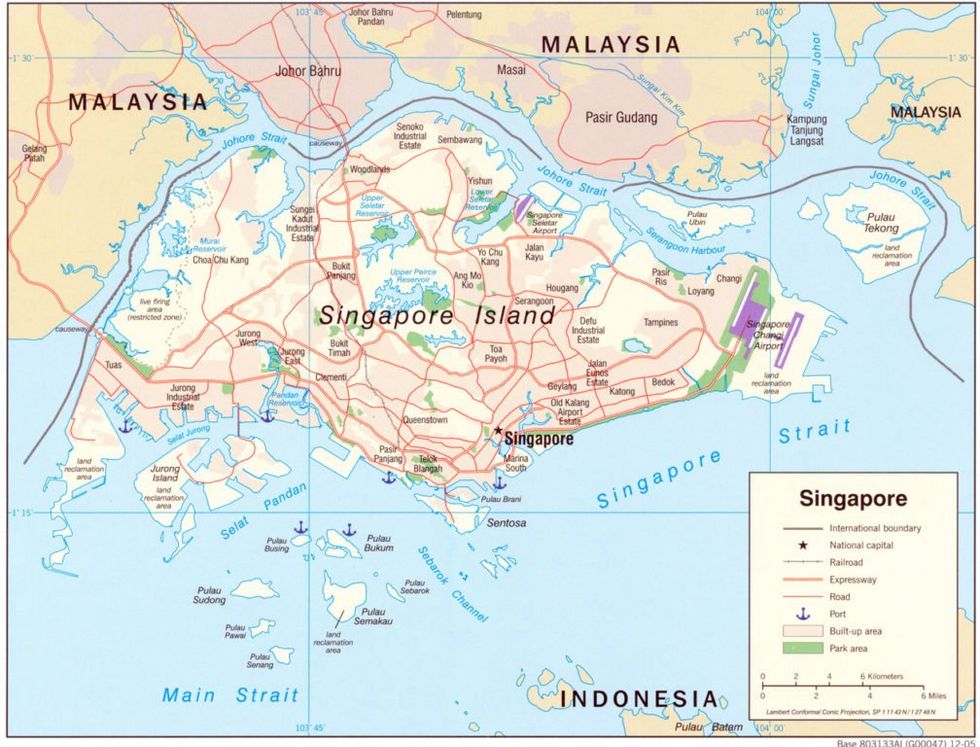 This map shows Singapore's strategic location between Malaysia and Indonesia. (CIA map)
Singapore controls the Strait of Malacca, the most critical maritime chokepoint on the Pacific Rim. The Arleigh Burke-class guided-missile destroyer USS John S. McCain (DDG 56) had a notable collision with a merchant ship near this choke point, which contributed to the Pacific fleet's commander being passed over for a promotion.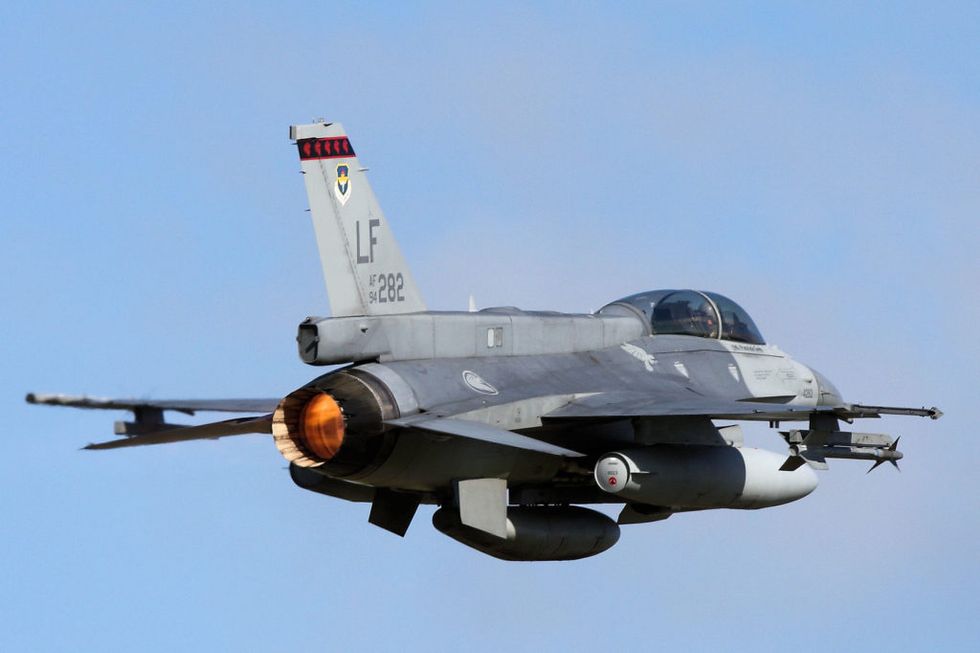 A Singaporean F-16D Fighting Falcon with the 425th Fighter Training Squadron. (U.S. Air Force photo)
While a lot of merchant traffic goes through this chokepoint – so called because those who control it can choke the trade of other countries – the most important are supertankers. With its diesel-electric submarines and frigates, combined with modern F-15 and F-16 fighters, Singapore can shut down traffic in the Strait of Malacca.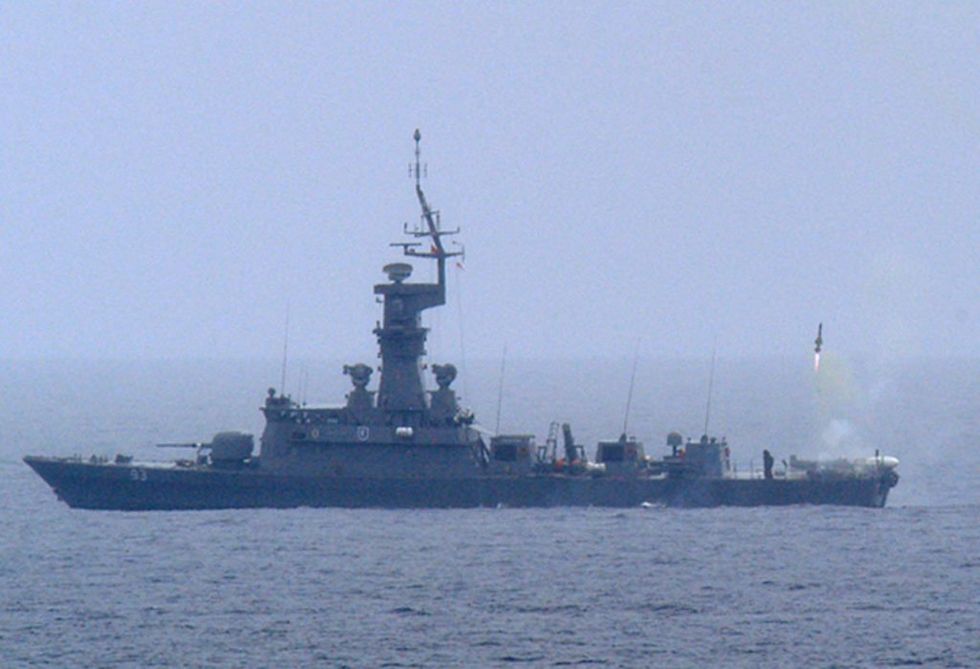 The Republic of Singapore Navy missile corvette RSS Vengeance launches two Barak missiles during a missile exercise in support of the Singapore phase of Cooperation Afloat Readiness and Training (CARAT). The two missiles successfully shot down two U.S. Navy BQM-74E aerial drones, launched from the dock landing ship USS Tortuga (LSD 46). (U.S. Navy photo)
China may be a high-tech power, but one resource it doesn't have a lot of is oil. Cut off the oil supply, and the People's Liberation Army Navy isn't going anywhere. Nor will the People's Liberation Army Air Force or the People's Liberation Army Navy Air Force. That is how tiny Singapore could put a stranglehold on China. It's all about location – and Singapore has prime geo-political real estate.