November 22, 2017 18:14:07 EST
When you look at South Korea, this is a country that has a need to be very ready to fight for its survival. This is particularly true for the pilots in the Republic of Korea Air Force. If South Korea were to lose a war with North Korea, the ones who survive the war and who are captured will be unluckier than those who are killed in action.
---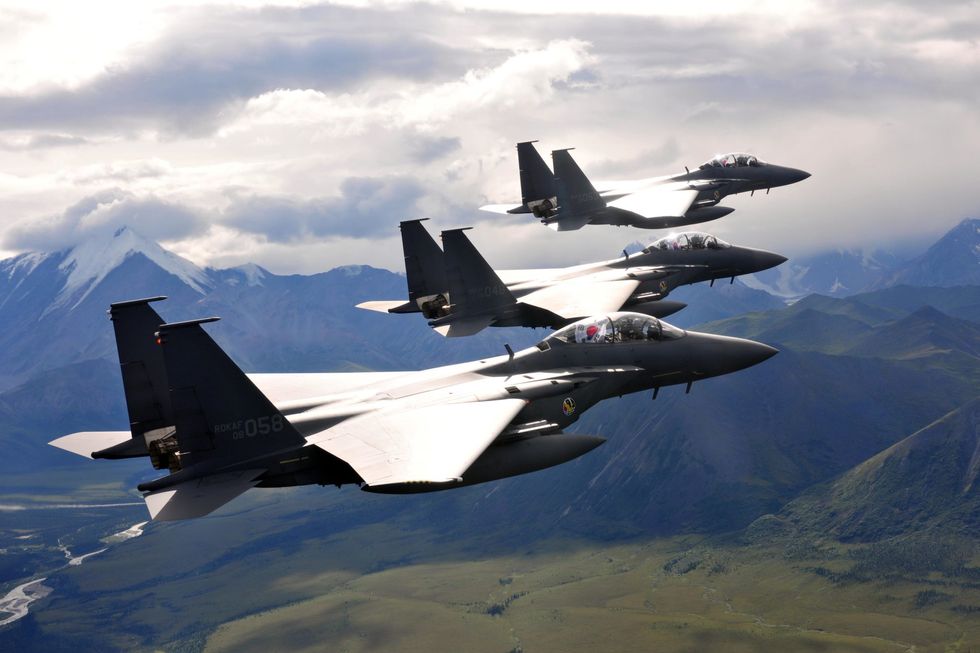 Three F-15K Slam Eagles fromt he South Korean Air Force participate in 'Red Flag Alaska.' (Photo from Wikimedia Commons)
Hyperbole? Well, just look at the "re-education camps" that the North Vietnamese used after they conquered South Vietnam. The stakes are at least that high for South Korean military officers should South Korea fall to the North.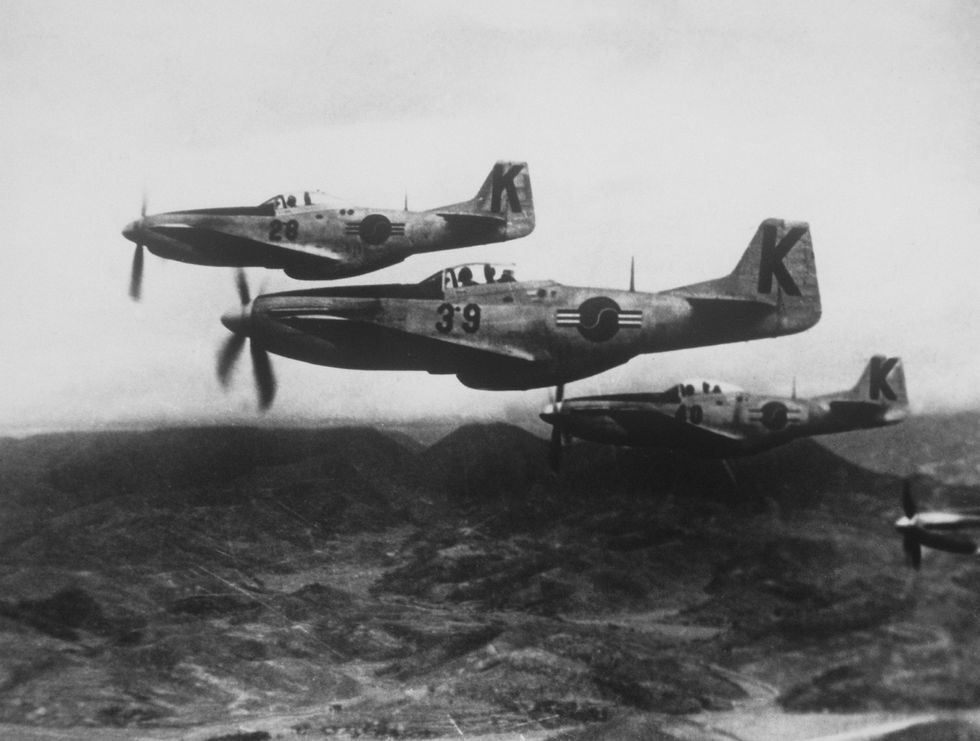 South Korean P-51 Mustangs. (AIR AND SPACE MUSEUM)
As you can imagine, these pilots train a lot. South Korea has often taken part in Red Flag Alaska, where American and allied pilots train for war. But the Republic of Korea's Air Force is also very powerful in its own right – flying high-tech fighter jets that are made in South Korea. That is a far cry from when it was flying second-hand P-51 Mustangs during the Korean War.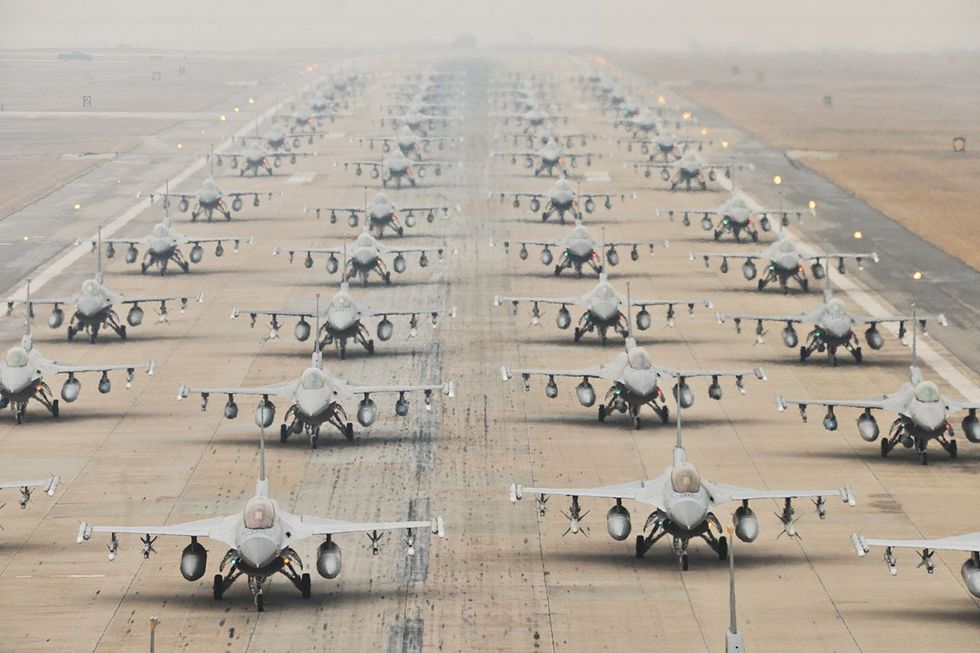 American and South Korean F-16s carry out an "Elephant Walk" at Kunsan Air Base. (United States Air Force photo)
According to FlightGlobal.com, South Korea has 169 F-16C/D Fighting Falcons, 59 F-15K Slam Eagles (comparable to the F-15E Strike Eagle), 71 F-4Es, 158 F-5Es, 20 FA-50s, 80 T-50s, and 36 F-5Fs in service. This is one of the most modern air forces in the world. By comparison, North Korea has 35 MiG-29s, 56 MiG-25s, and still relies on nearly 200 J-5 and J-6s, which are Chinese copies of the MiG-17 Fresco and MiG-19 Farmer, respectively.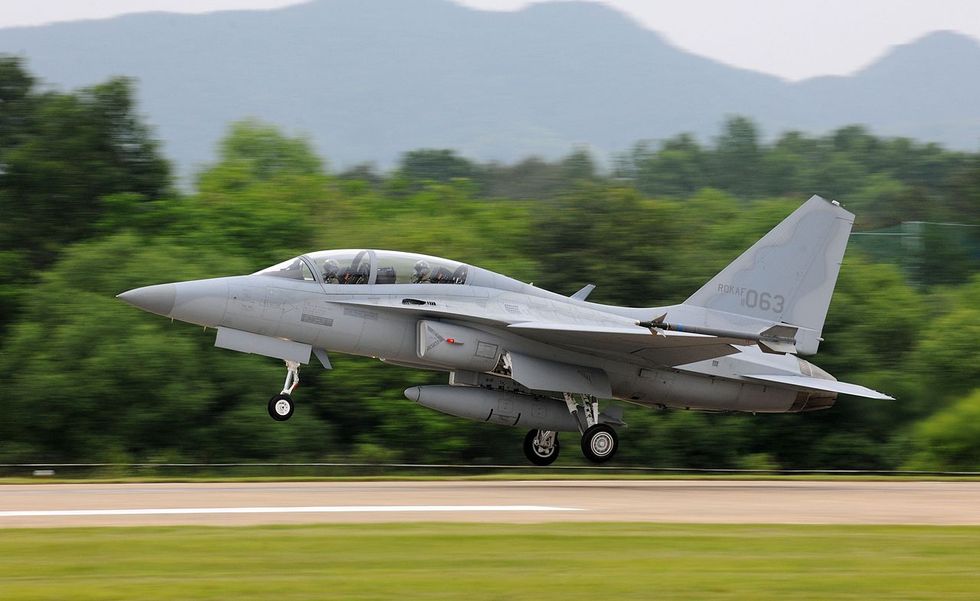 The KA-50 light multi-role fighter, based on the T-50 Golden Eagle trainer. (Republic of Korea Air Force photo)
The combination of good planes and well-trained pilots is a very difficult one to defeat. South Korea stands a very good chance of being able to take control of the air should hostilities break out with North Korea.