Veterans
February 23, 2017 15:51:56 EST
Gina Elise of Pin-Ups for Vets did it again.
---
Her non-profit organization helps hospitalized veterans, sends gifts to deployed troops, and supports the spouses and families of service members.
Recently, that support went to Melissa Comeau, an advocate for military caregivers and wife of U.S. Marine and Purple Heart recipient Stephen Comeau.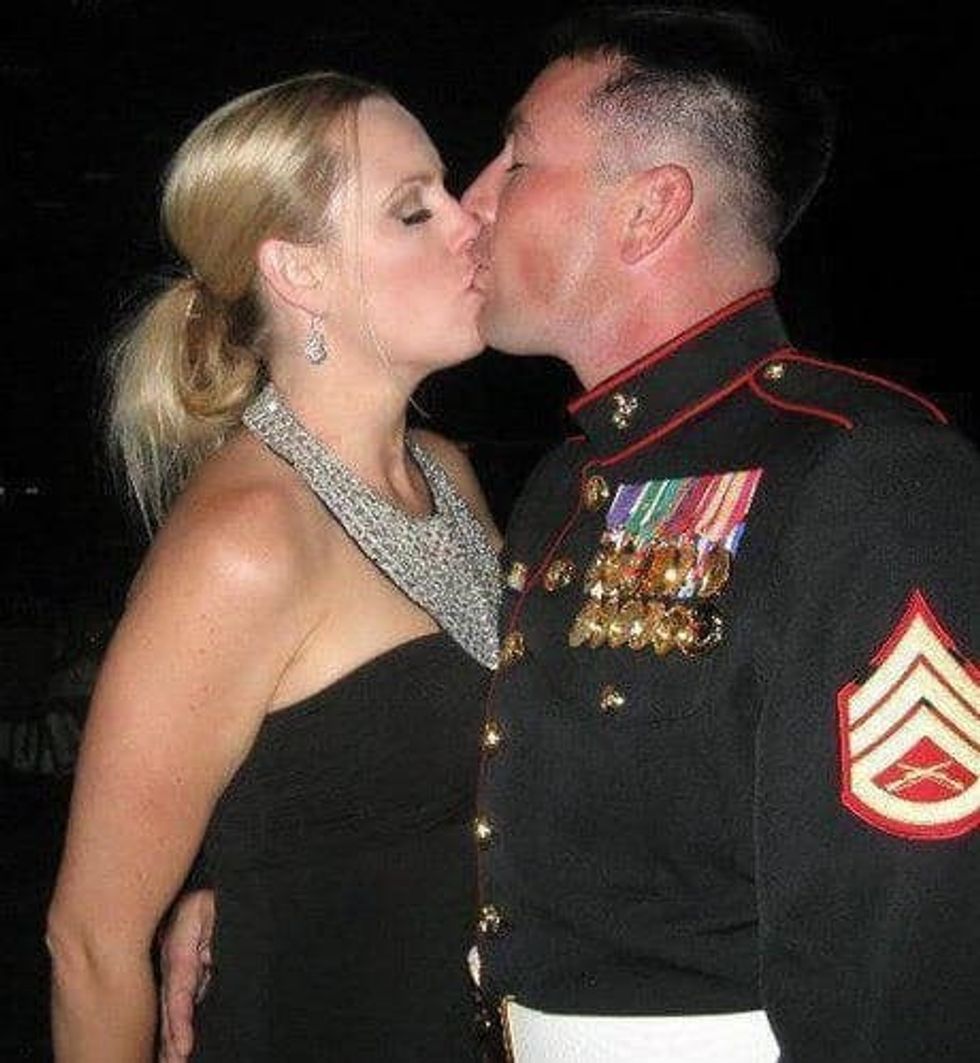 Bombshell, indeed! (Photo by Jason Holmes)
Elise couldn't wait to reveal Comeau's pin-up look.
"It was a special moment when Melissa first saw herself in the mirror," Elise said. "How we appear affects our confidence and this makeover brought out Melissa's inner bombshell. I could see the shift towards happiness and excitement in that moment."
According to Comeau, it's tough to look after yourself when you're focused on caring for others. As a mentor, she teaches, "If you take care of yourself, it makes you better for everyone. It all starts with you — and if you don't nurture yourself, you'll burn out."
That's why Elise was inspired to reach out to Comeau.
"I always want to bring awareness and attention to military families and the sacrifices they make," Elise said. "Our military would be impossible without support from loved ones and it's important to acknowledge that."