Veterans
December 01, 2017 15:58:18 EST
The military of today looks very different from the military of parents or grandparents. Many of us veterans will go into high-tech training on things like satellites, avionics, or even automated weapons. Military careers with a technical background are a great starting point for a post-military career.
---
"Veterans and transitioning service members are an amazing talent pool," says General (Ret.) Chris Cortez, Vice President of Military Affairs at Microsoft. "You have a group of amazing young men and women who have served their country, put their organization above themselves, and come with unique skills and sense of discipline."
"From a great career in the military, we want them to have the opportunity to go into another great career in the technology industry," Cortez says.
But what if you didn't happen to work in a technical field?
Much of the warfighting capability of U.S. armed forces still depend on door-kickers and trigger-pullers. A noble job, but it doesn't always have a civilian equivalent. And then there are the military careers we take for granted: the plumbers, boatswain's mates, and undesignated airmen (and others) that may not want to continue those careers after serving.
We live in the information age, in a digital word, where tech jobs are the holy grail of well-paying careers. Sometimes it seems like getting to work in tech after the military means coding your own app and moving to Silicon Valley.
Or maybe check out what Microsoft is doing for the military-veteran community.
Edgar Sanchez joined the Army at 32 and while he was at the base education office, he learned about Microsoft Software & Systems Academy, or MSSA. The program is an intense 18-week training course that gives aspiring vets a background in Information Technology systems.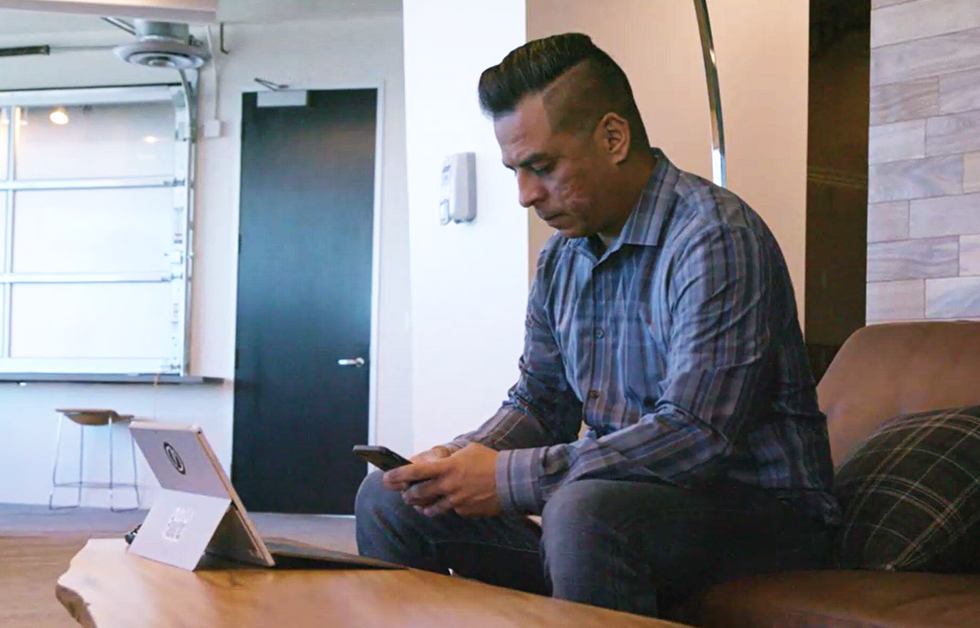 Sanchez describes his transition from the U.S Army to a civilian career. (YouTube screenshot)
"Why not bring the technology industry's skills gap and thousands of transitioning service members together?" Cortez asks. "Why not fill this need in technology by training people that are interested, that are leaving active duty, and preparing them for those jobs?"
A thought that would be comforting when it's time to think about leaving the military.