Veterans
Mar. 26, 2018 12:36PM EST
'Throttle Therapy' is a thing — and it works
The topic of combat-related trauma is finally being addressed in mainstream medicine across the United States. After seventeen consecutive years in overseas conflicts, trauma is both a reality and a devastation for our troops. As the stigma previously attached to mental health challenges fades, we're finally coming together collectively to help support the men and women who serve in our military.
---
Luckily, there are many forms of treatment. Throttle therapy happens to be one of them — and a high octane one at that.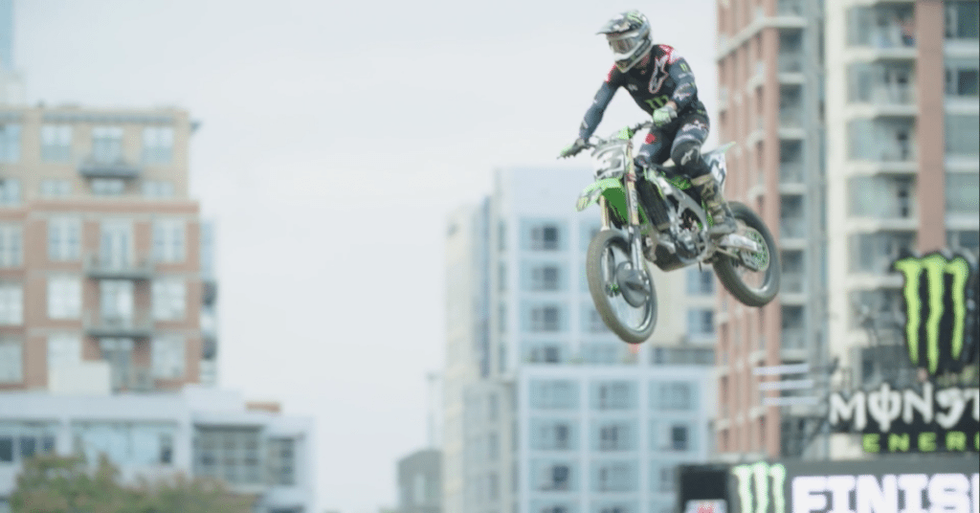 Eli Tomac flies high at the 2018 Monster Energy Supercross.
"Throttle therapy" is the term for time spent on a motorized bike with the intent to enjoy feelings of euphoria that may exceed the capabilities of prescription or illegal drugs. According to the nonprofit Veteran Motocross Foundation, or VetMX, "Research has shown that physical experiences which are thrilling and physically demanding can re-center human brain chemistry."
In other words, sports like Motocross can help alleviate symptoms of post-traumatic stress, especially for veterans.

"It's not something radical we've come up with," said Dustin Blankenship, an Air Force veteran with a paralyzed left thigh. "There's proof that riding a motorcycle helps people. It's almost like you're in a trance state on a motorcycle. It's like meditation."
Blankenship discovered that his injury doesn't hold him back when he rides.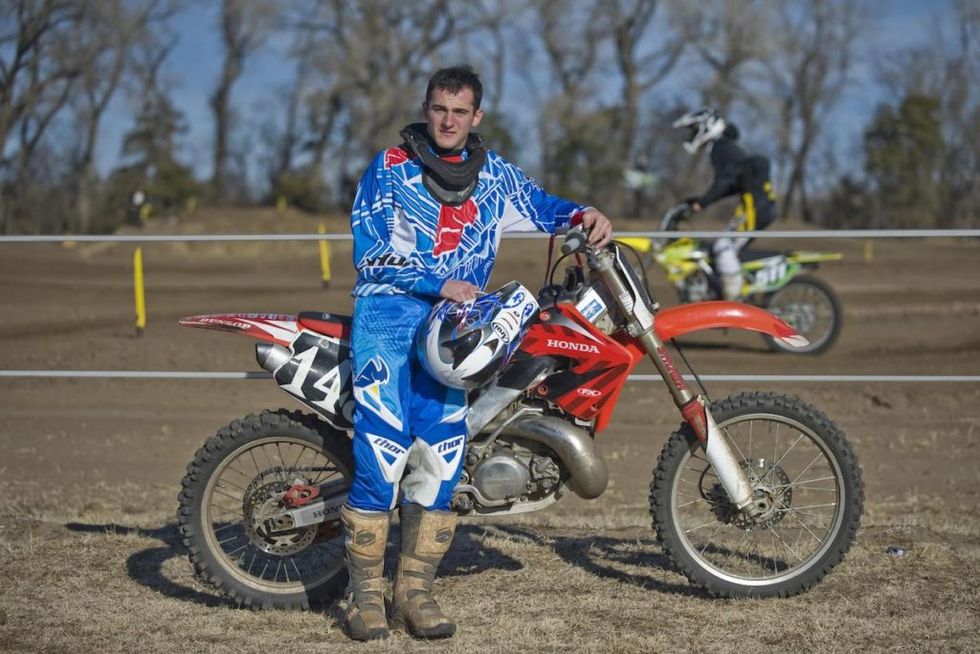 2nd Lt. Michael Reardon poses in front of a race track in Maize, Kan. Reardon has competed in motocross races for nearly three years and has been riding since he was 10 years old. (U.S. Air Force photo)
He's not the only veteran to experience a transformation when he rides. Then-2nd Lt. Michael Reardon told the Air Force that motocross racing was the ultimate stress reliever and the perfect adrenaline rush — within reason: "[Motocross] is only dangerous if you let it be dangerous. The sport is much safer if you don't exceed your own limits."
Brothers Greg Oswald and Eli Tomac, a C-17 pilot and a Supercross champ respectively, know a thing or two about getting in a machine and letting everything else fade away. Check out the video below to hear about how they support each other on the ground, in the air, or on a racetrack: