WATCH
August 28, 2020 08:33:00 EST
During boot camp, Marine recruits must endure and complete a 54-hour training event under intense mental and physical distress.
---
This training event includes marching over 45-miles and negotiating several obstacles that require problem-solving strategies that usher in the concept of teamwork to complete each combat-related mission.
Every moment of the training event is highly structured and preplanned in advanced while under strict Marine drill instructor supervision.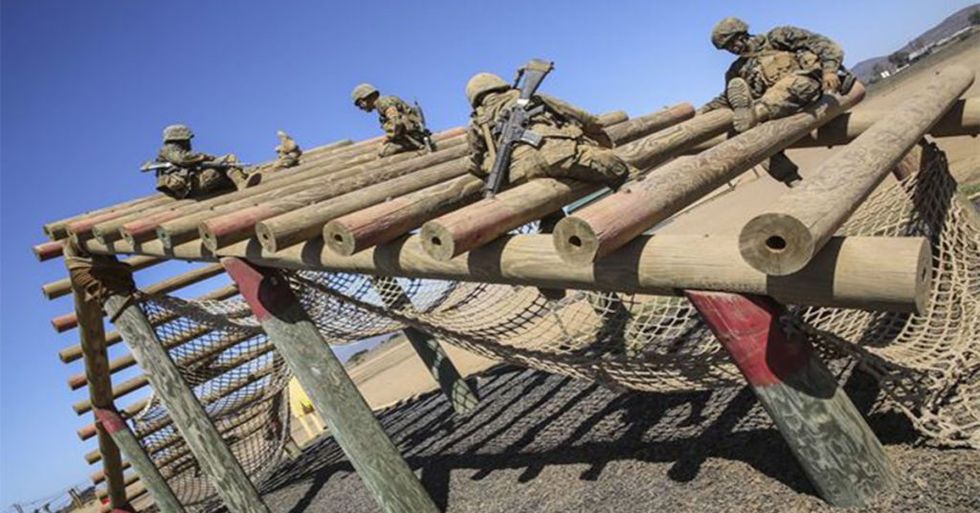 The Marine Recruits of Fox Company, 2nd Recruit Training Battalion, navigate their way through the Weaver obstacle during the Crucible Confidence Course at Edson Range aboard Marine Corps Base Camp Pendleton, Ca.
"The Crucible means being sleep deprived, hungry, and digging deep to push forward," Marine veteran Bryant Tomayo recalls. "[After the completion] it's the proudest moment for all recruits. It symbolizes the transformation from civilian to Marine."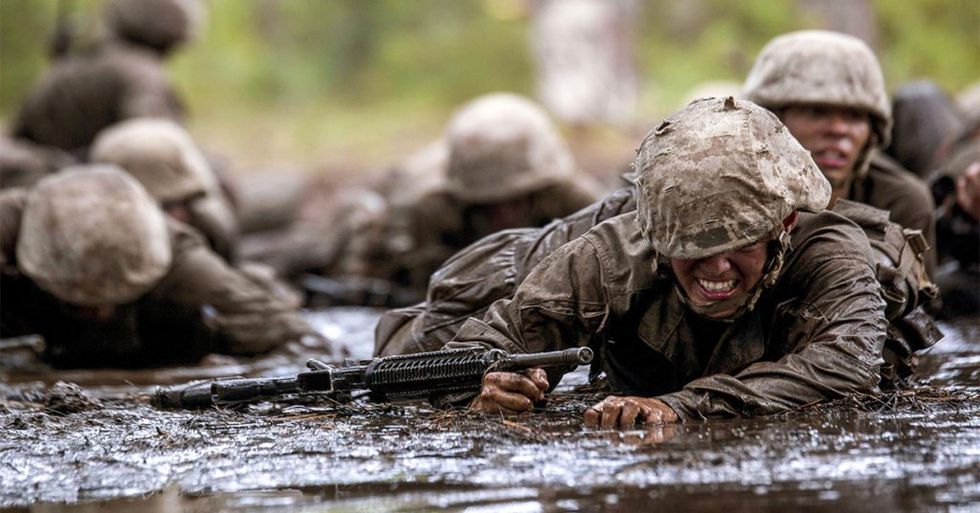 These recruits crawl through the nasty mud in order to reach their goal of earning the title of U.S. Marine.
Recruits are only allowed eight total hours of sleep during the 54-hour event and two-and-a-half MREs — which they are expected to ration themselves.
Since chowtime is continuous in the field, food management becomes essential; each Marine must space out their meal intake for added energy to push forward when the time is needed.
After the Crucible comes to a close, the recruits will exit from the field at 0400 and proudly march back to their training grounds where they will receive the beloved Eagle, Globe, and Anchor in a ceremony from the same drill instructors that made their lives hell for the past three months.
This is the moment where the drill instructors finally call the recruits a Marine for the first time.
Check out the Marines' video below to see the craziness that is the "Crucible" for yourself.
Marines, Youtube
What are some of your Crucible stories? Comment below.