WATCH
March 22, 2018 16:13:16 EST
It's interesting to see how some countries come up with solutions that would fit perfectly in a military-themed episode of MacGyver. Egypt, for example, came up with a solution for the Mistral-class amphibious assault ship when it needed some extra air defense – they tacked some M1097 Avenger air-defense vehicles onto the flight deck of the otherwise unarmed vessel.
---
Of course, the good guys are not the only ones capable of innovation. The Houthi rebels in Yemen, who made the news in 2016 by taking pot shots at American ships on multiple occasions and earning a few Tomahawks in return, jury-rigged an AA-11 Archer air-to-air missile to fire at a Saudi fighter earlier this year. That Saudi F-15S, thankfully, was able to decoy the missile away using flares.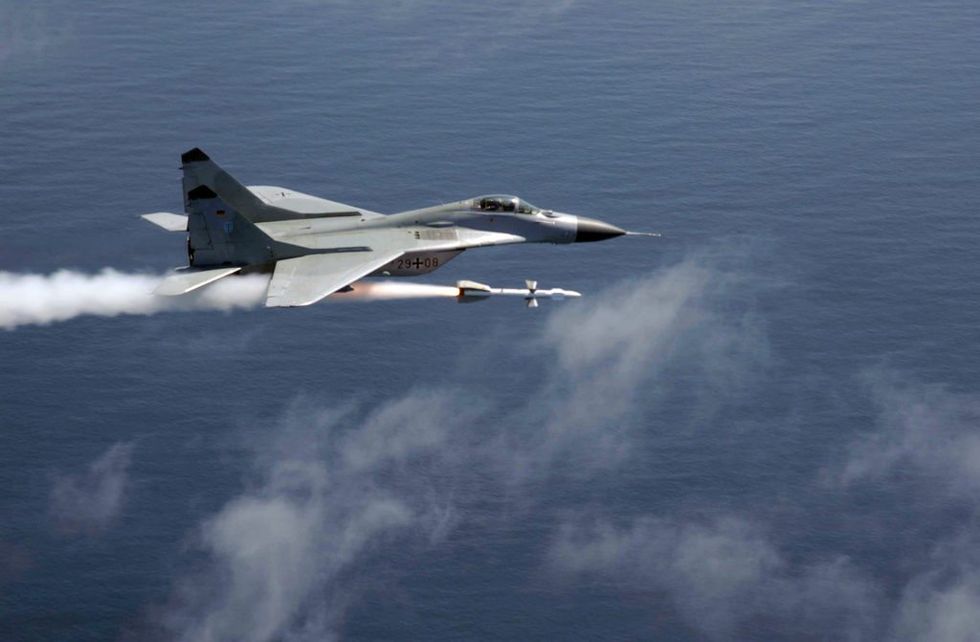 A Soviet-built MiG-29 Fulcrum fighter flown by Major (MAJ) Peter Meisberger, from Germany's (DEU) 73rd Fighter Wing (FW), Laage Air Base (AB), Germany, fires a radar guided AA-10 "Alamo" short-burn air-to-air missile at a QF-4 "Rhino" full-scale aerial target drone during a live-fire weapons training mission. (USAF photo)
Now, the Houthis have made some more impromptu innovations, this time using the R-27 air-to-air missile, known to NATO as the AA-10 "Alamo." A propaganda video recently released by the Houthis show an apparent hit on a Royal Saudi Air Force F-15S, causing "severe damage."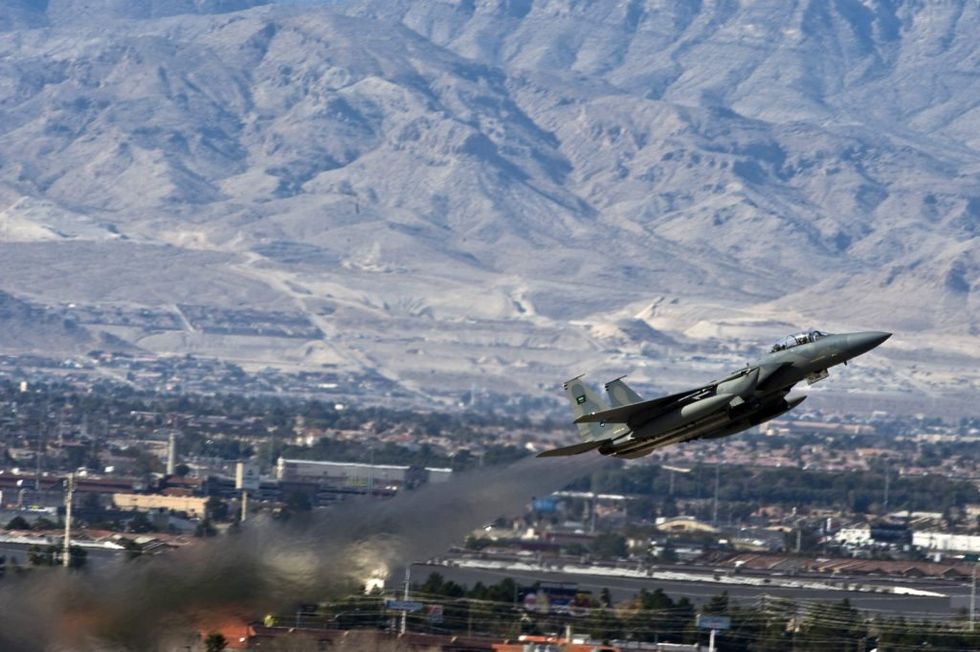 A Royal Saudi Air Force F-15 Strike Eagle departs for a training mission over the Nevada Test and Training Range during Red Flag 12-2 Jan. 27, 2011, at Nellis Air Force Base. (DOD photo)
The AA-10 is a medium-to-long range air-to-air missile that was introduced in the 1980s and first used on MiG-29 Fulcrum and Su-27 Flanker fighters. Depending on the version, it has a range of up to roughly 80 miles. Some versions of the missile use semi-active radar-homing guidance, while others are heat seekers.
See the attack go down in the video below!