WATCH
November 16, 2017 17:06:32 EST
Explosive Ordnance Disposal is going to be a career field that lasts for a long time. This is because unexploded stuff is all over the place, some dating back to the Civil War. Germany and the United Kingdom have had to deal with bombs from World War II as well in the past year alone.
---
The problem isn't just the old ordnance. There is also the need to deal with the newer stuff. This generally falls into the category of the improvised explosive device, or IED. The folks called in to deal with the ones found in time are the EOD units.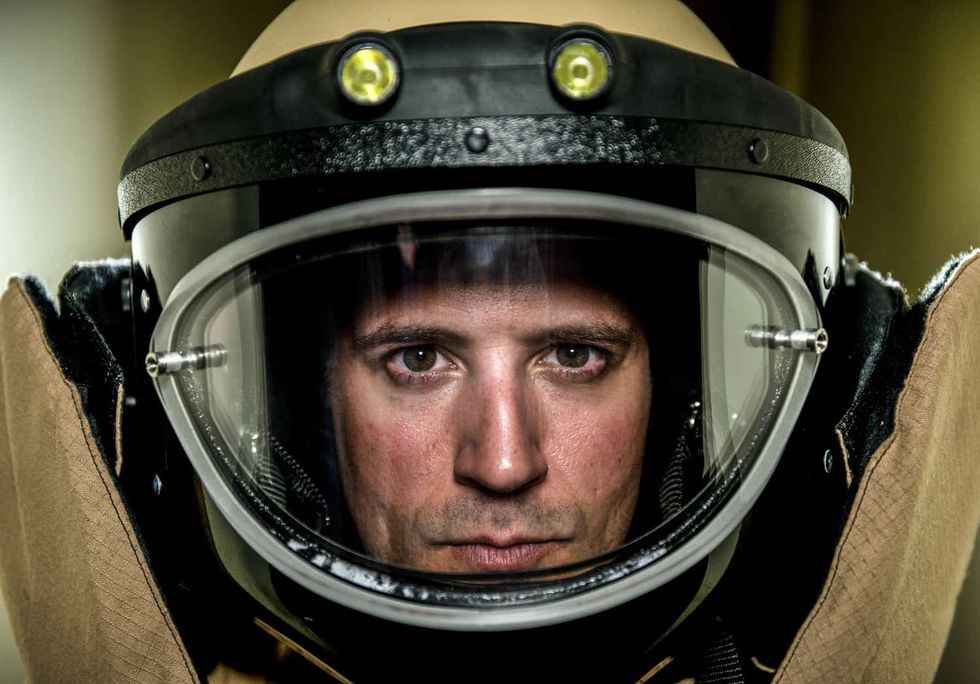 Staff Sgt. Jeffrey Queer wears a Med-Eng EOD 9 Bomb Suit. The EOD 9, the latest version of the bomb suit, was designed with direct input from bomb disposal technicians. Queer is the 325th Fighter Wing Explosive Ordinance Disposal unit non-commissioned officer in charge of EOD operations. (U.S. Air Force photo/Staff Sgt. Andrew Lee)
To get into an EOD unit takes a lot of training. According to the Air Force's recruiting web site, you need to spend 163 days following basic training and Airman's Week to become an "Enlisted Airman with credits earned towards Explosive Ordnance Disposal" before going to the United States Navy's EOD school.
The job is not hazard-free, even in peacetime. In 2013, four Marine EOD techs were killed in an accident at Camp Pendleton, near San Diego, California. Wartime is very hazardous, too. In 2016, a Navy EOD tech was killed in Syria. A 2016 article in Airman Magazine noted that at least 20 Air Force EOD techs have been killed since 2003.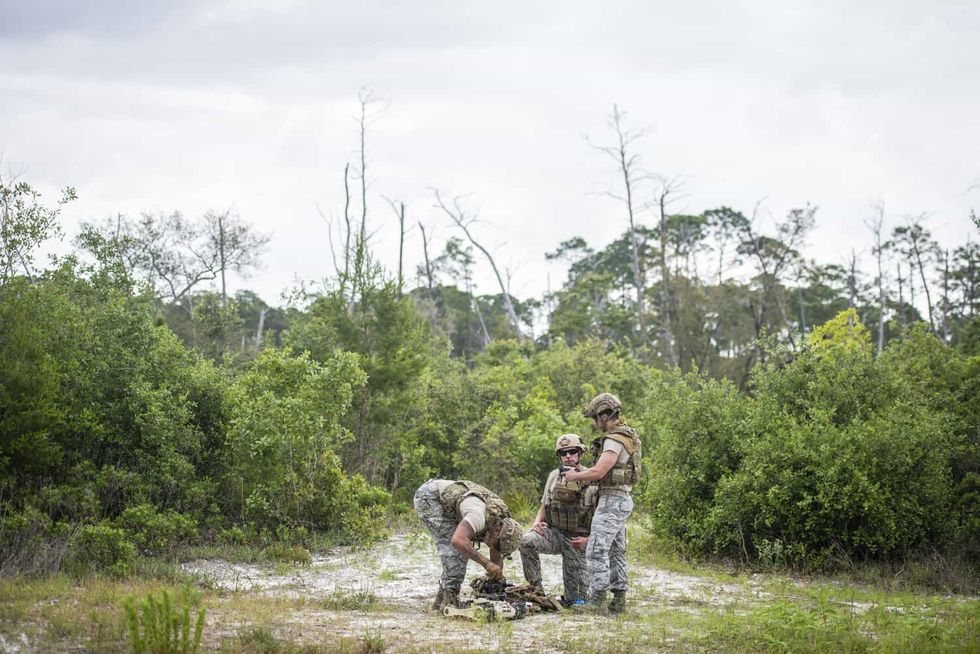 Staff Sgt. James Vossah (Left), Staff Sgt. Brian Wirt (Middle) and Senior Airman Anthony Deleon configure a Micro Tactical Ground Robot (MTGR) to begin a training exercise at Tyndall Air Force Base, Fla. (U.S. Air Force photo/Staff Sgt. Andrew Lee)
A 2015 release by the Air Force noted that the service has a need for 134 new EOD techs a year. The service has recently changed its training for that role, which includes a greater emphasis on hands-on learning for those becoming EOD team leaders.
Watch the video to check out some Air Force EOD techs as they train by using beer cans stuffed with C4 to deal with a van.