WATCH
December 21, 2017 10:39:41 EST
While the fall of the "caliphate," as proclaimed by the Islamic State of Iraq and Syria, marked one ending in the Middle East, the fight against the Taliban continues. Between President Trump's recently announced strategy and the MOAB making its combat debut, it's clear that the gloves are coming off. But now, the Taliban are taking hits to their wallet.
---
ISIS used oil to raise money — the places they'd based out of (Iraq and Syria) were rich in the black liquid. However, Afghanistan, the base of operations for the Taliban, doesn't have a drop. So, the Taliban turned to another means to generate income. After all, radical Islamic groups who harbor terrorists still need to make payroll every month.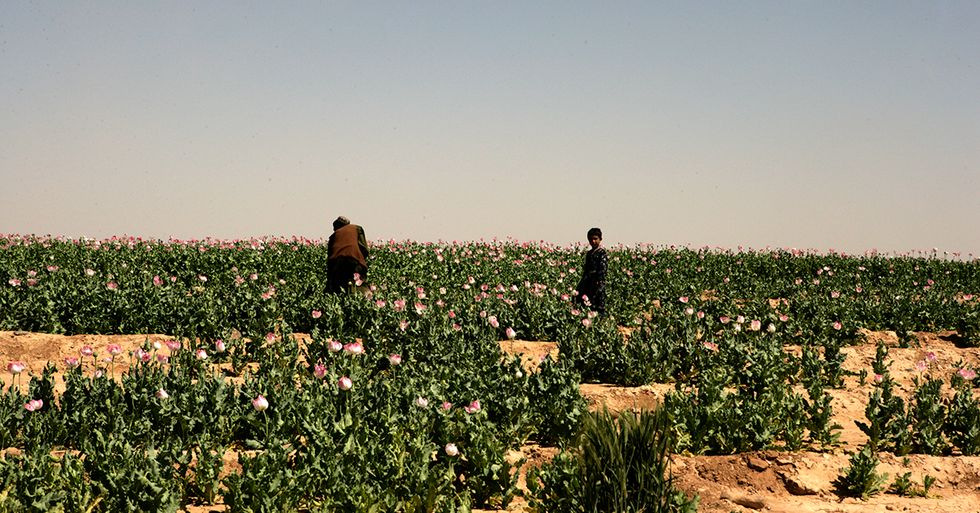 A field filled with opium poppy plants can be seen April 11, 2012, in Marjah, Afghanistan. Heroin is derived from raw opium gum, which comes from opium poppies. (U.S. Marine Corps photo by Sgt Michael P. Snody)
To pay their fighters, the Taliban have turned to drug production. Specifically, they're making heroin. A September 2017 article from the Quad City Times notes that two kilograms of black tar heroin seized in a bust was worth $600,000. While the Taliban likely doesn't pocket 300 grand per kilo, the lower amount they do receive likely goes a long way in funding their operations.
Part of the strategy to weaken the Taliban has been to cut off their income. With Secretary of Defense James Mattis loosening rules of engagement, American troops now have a much freer hand when it comes to using artillery and air strikes. As a result, the Taliban's drug labs have become fair game.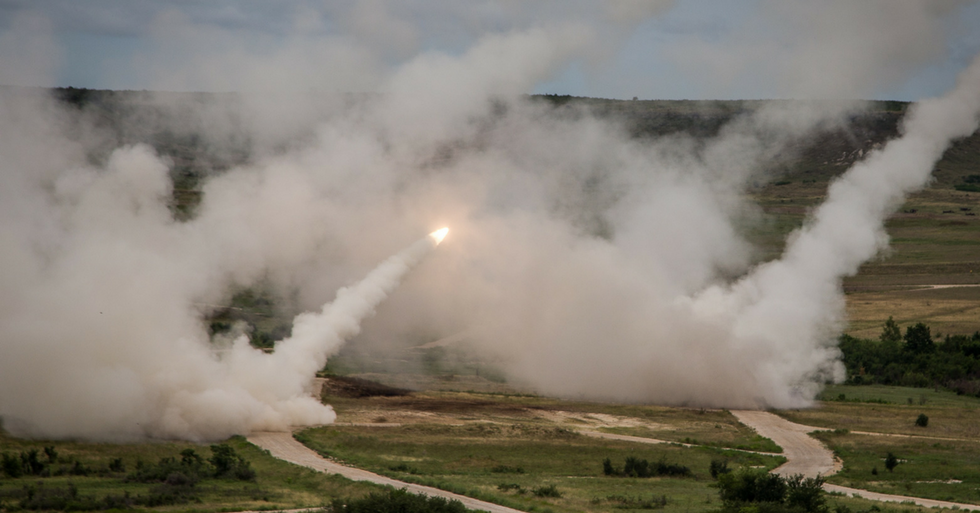 Crews from the 4th Battalion of the 133rd Field Artillery Regiment (HIMARS), attached to the 71st Expeditionary Military Intelligence Brigade, 36th Infantry Division, Texas Army National Guard hosted a Family Day on Saturday, June 25, at Fort Hood, Texas. (U.S. Army Photo by Maj. Randall Stillinger, 36th Infantry Division Public Affairs)
The video below shows how such strikes are being carried out in Afghanistan. A M142 HIMARS is used to send the Taliban's drugs up in smoke. The HIMARS fired five of the six rockets it can carry. Based on the impacts, unitary warhead versions of the rockets were used in this particular strike. The Taliban will have to figure out if their fighters will accept smoke signals as payment.