Military Life
April 25, 2018 16:43:13 EST
Deciding to join the military is a huge step for anyone looking to make a life-altering change. One of the most appealing aspects of becoming a member of the armed forces is the vast array of professional opportunities the service offers.
You can sign up, ship out, and, within a few short months, be guarding a military installation as your newfound brothers- and sisters-in-arms sleep.
---

That's a pretty crazy thought, right? Well, we think so. While everyone has their individual reasons for signing up for service, electing to serve in the infantry, the dangerous role, says a great deal about a person. These are the top 6 reasons that people sign up to join the ground-pounders.
6

.

It's a family legacy
A common reason for joining the military is a family connection to service. However, since joining the infantry can mean seeing some intense combat, it takes a bold person to follow in their father's or grandfather's war-hero footsteps. To those brave troops that serve to honor their family legacy, we salute you.
5

.

To be a part of something big
Signing up means you could help your unit rid an enemy-infested area of insurgents and free the innocent locals within — it's a possibility. However, serving in the infantry doesn't always mean you're going to end up in a bloody war zone.
You will, however, likely end up deploying to another country where you're going to work alongside a foreign Army and help them train. It's how much of our nation's foreign relationships are built and we think that's badass.
4

.

You got conned into it
Military recruiters are slick when it comes to talking a teenager into joining the infantry. That's a pretty cut-and-dry way many end up going to the grunts.
Yes, that's kind of messed up, but honorably completing your service contract is an outstanding feat nonetheless.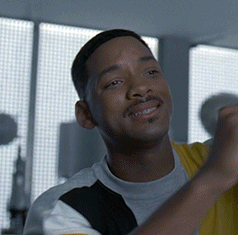 (Columbia Pictures)
3

.

Using it as a segue
Serving in a grunt unit opens many, many doors for service members. That's right; not all ground-pounders transition into law enforcement when they get out. You can write about your unique experiences for a living, become a military adviser for a Hollywood production, or go back to school and learn a new craft.
The choice is yours.
2

.

The experience
Sitting behind a desk isn't the worst job you can have in the military. But serving in the infantry offers you tons of experiences that you otherwise would never see. Use the military like they're going to use you. Take every opportunity you're offered and you can make a career out of those experiences after you get out.
Look at all of us who work at We Are The Mighty — just sayin'.
1

.

Bragging rights
Not many people in the world can say they helped clear out an enemy-infested city alongside their brothers- and sisters-in-arms, but we totally can.
Plus, you can rest easy tonight knowing you aren't a POG.